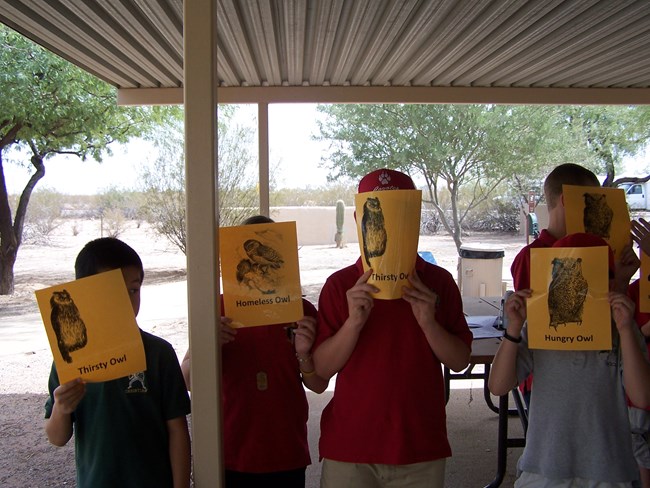 Your group of 50 students total (maximum) will likely be divided into smaller workgroups. When you make your reservation the number of workgroups will be discussed. You may divide your total group ahead of time or we will do that when you arrive on-site. This is to provide a positive learning experience, respect the rights of other visitors, and protect the important resources we manage.
Workgroups rotate through several learning stations including visiting the Great House, doing a hands-on activity, viewing the park film, and visiting the museum, depending on your time, interests, and requests.
Our main program requires at least one and one half hours to work with the students and can be followed by lunch in the park picnic area. We would most prefer two hours with the students followed by lunch. If your time permits, after all of the students have eaten, we will play a large group game while we wait for the buses to be readied for student departure.