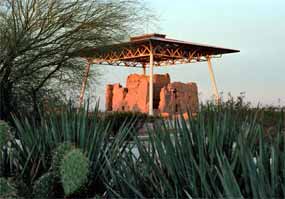 Please respect the environment during your visit. This includes plants, animals, the ruins, other people and yourself.

Please stay off the walls and the ruins. Archeological sites are very fragile.

Please leave artifacts where you find them. If you see a piece of pottery or other artifact, tell a ranger.

Please don't share your food with the ground squirrels. They will eat it but it isn't good for them.

Please don't add any graffiti to the ruins. What would your parents say if you wrote on the walls at school or at home?

Please stay out of the closed areas unless you are with a ranger. These areas are closed because they are fragile.

Please have lunch and snacks in the picnic area. Remember to put your garbage in the trash can.

Please tell an adult if you see anything wrong.

THANK YOU FOR YOUR HELP !