TRT application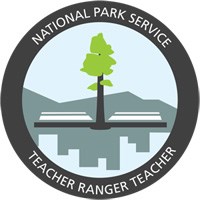 Casa Grande Ruins National Monument
2017 Teacher-Ranger-Teacher Application
Send or drop off completed application
and support letter from your school's principal or administration
by May 31, 2017 to:
Karl Pierce, Superintendent
Casa Grande Ruins National Monument
1100 W Ruins Drive
Coolidge, AZ 85128
Summary of opportunity: Internship with Stipend
Teacher's Name:
Home Address:
Phone:
School: School District:
School Address:
School Phone Number:
E-mail (most frequently used):
Best method and time to contact you:
Grade level(s) taught most recently and in the coming year:
1. How many weeks of work can you commit to from June through August of 2017? (Note: Starting/ending dates and work schedule are flexible within this time frame, 230 hours total includes the on-line class) What is the earliest date you can start?

What is the last date you can work during the summer?
2. You are expected to wear the National Park Service Teacher Corps uniform (polo shirt and hat) to school during National Park Week (April 2018). Will you be able to give presentations about the National Park Service and Casa Grande Ruins to your students, colleagues, and/or other classes?
3. Briefly describe your knowledge of and familiarity with Casa Grande Ruins and/or other national parks.
4. What are your particular interests in history, cultural heritage, or natural sciences?
5. What computer programs are you familiar with using? Do you have any experience in video production?
6.Do you often work with teachers from other schools? How do you feel about working as part of a team to create a product?
7.You will be asked to develop lesson plans meeting Arizona state standards for cultural and/or natural history topics related to Casa Grande Ruins (at least 70% of duties).What is your experience level with curriculum development?
Application deadline is May 31, 2017.
All applications must be postmarked or e-mailed by that date.
In applying for this position, I verify all the information I have supplied is correct.
Teacher's Signature:
Date:
Last updated: July 27, 2016