Visitor Centers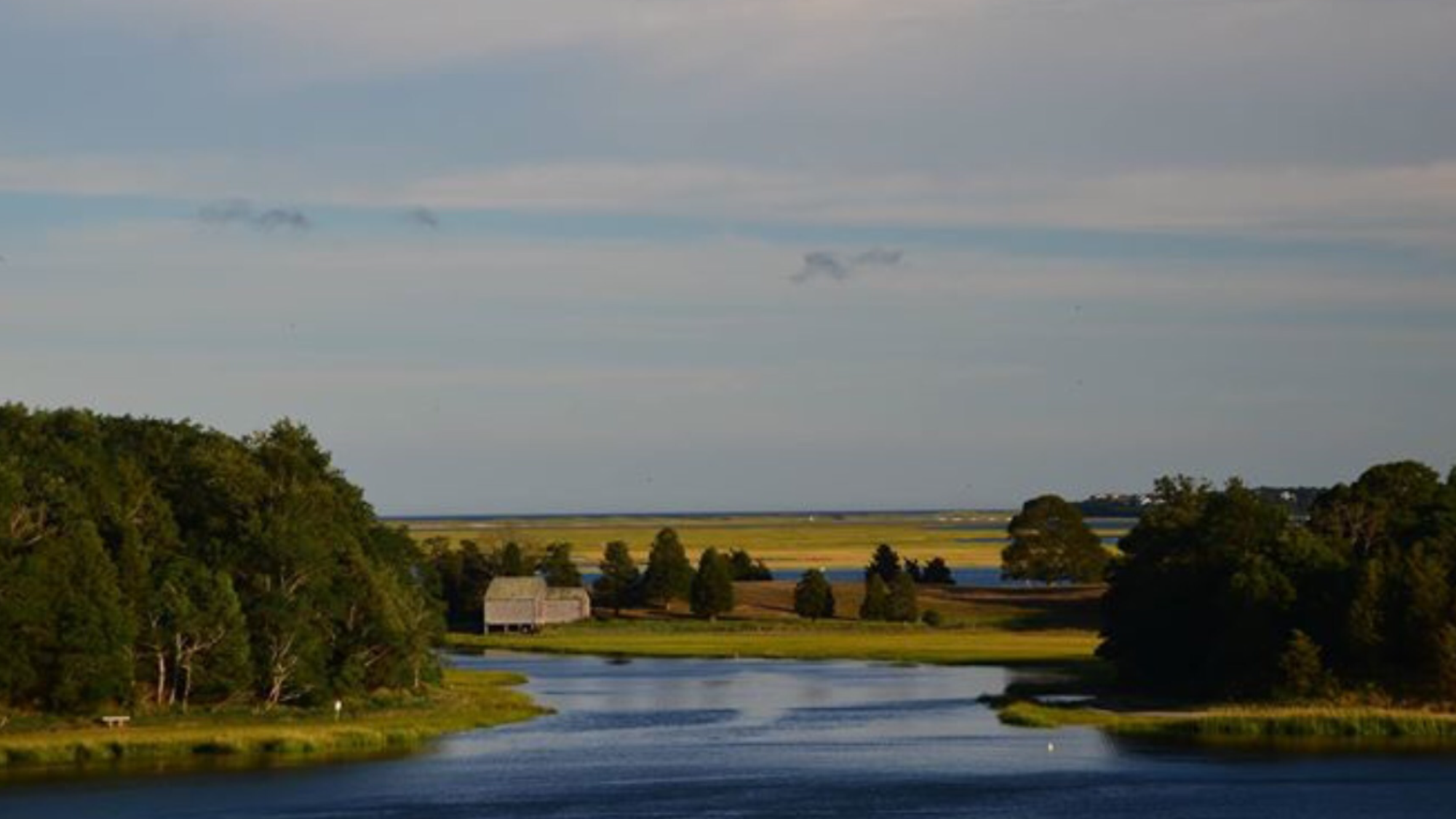 2021 VISITOR CENTER OPERATIONS:

During COVID-19 rangers are staffing outdoor information stations at each visitor center (year-round at Salt Pond in Eastham and May 1-October 31 at Province Lands in Provincetown). Hours are 9-4:30 daily, and 9-5 beginning May 1. Stop by the outdoor stations to ask a question or for help planning your visit. Pick up the seashore Trip Planner and brochures on trails and resource topics, check out our self-serve info boards, or ask about becoming a Junior Ranger. Drop by the The America's National Parks store at Salt Pond to browse books, maps, field guides, apparel, and other seashore-related items for sale. The visitor center grounds are open, offering dramatic views of seashore landscapes and waterscapes. In addition, there are outdoor exhibits located at many seashore sites.

As conditions regarding COVID-19 change, visitor center operations may be adjusted.

Up-to-date information is available at Current Park Conditions - Cape Cod National Seashore (U.S. National Park Service) (nps.gov) and via our social media outlets @CapeCodNPS.

View the seashore's award-winning orientation video, Standing Bold, here.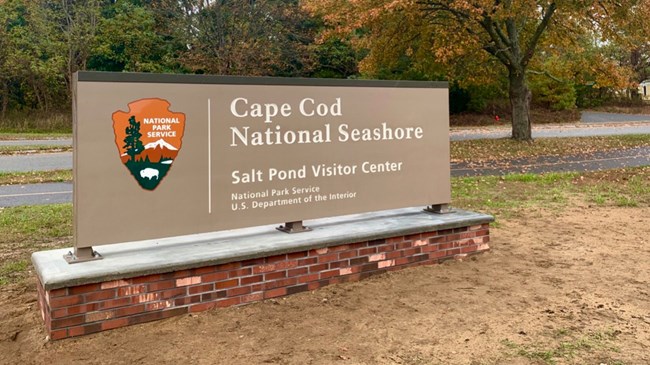 Salt Pond Visitor Center
is Cape Cod National Seashore's year-round visitor orientation facility. Located in Eastham, the center has a theater, America's National Parks store, museum, and restrooms. The seashore's award-winning orientation movie,
Standing Bold
, plays throughout the day, and other films show on rotation. Films have open captions and assistive listening.
Nearby are the popular 1.5 mile Nauset Marsh Trail, the Nauset Bicycle Trail, and the Buttonbush Trail, a .25 mile multi-sensory trail that featuring a guide rope and text panels printed in large lettering and Braille, as well as discovery activities for children.
In the visitor center lobby, a large map shows Cape Cod's glacial history, its position in the Gulf of Maine, and natural forces that continue to shape it. There are expansive views of the Salt Pond and Nauset Marsh from the lobby. The visitor center museum emphasizes the cultural themes represented on Cape Cod, including the First People--the Wampanoag; European settlement culture; fishing, life-saving, and lighthouses; communication technology; and tourism.
From late spring through fall, films at Salt Pond Visitor Center play daily on a regular
schedule.
In winter, films show on demand.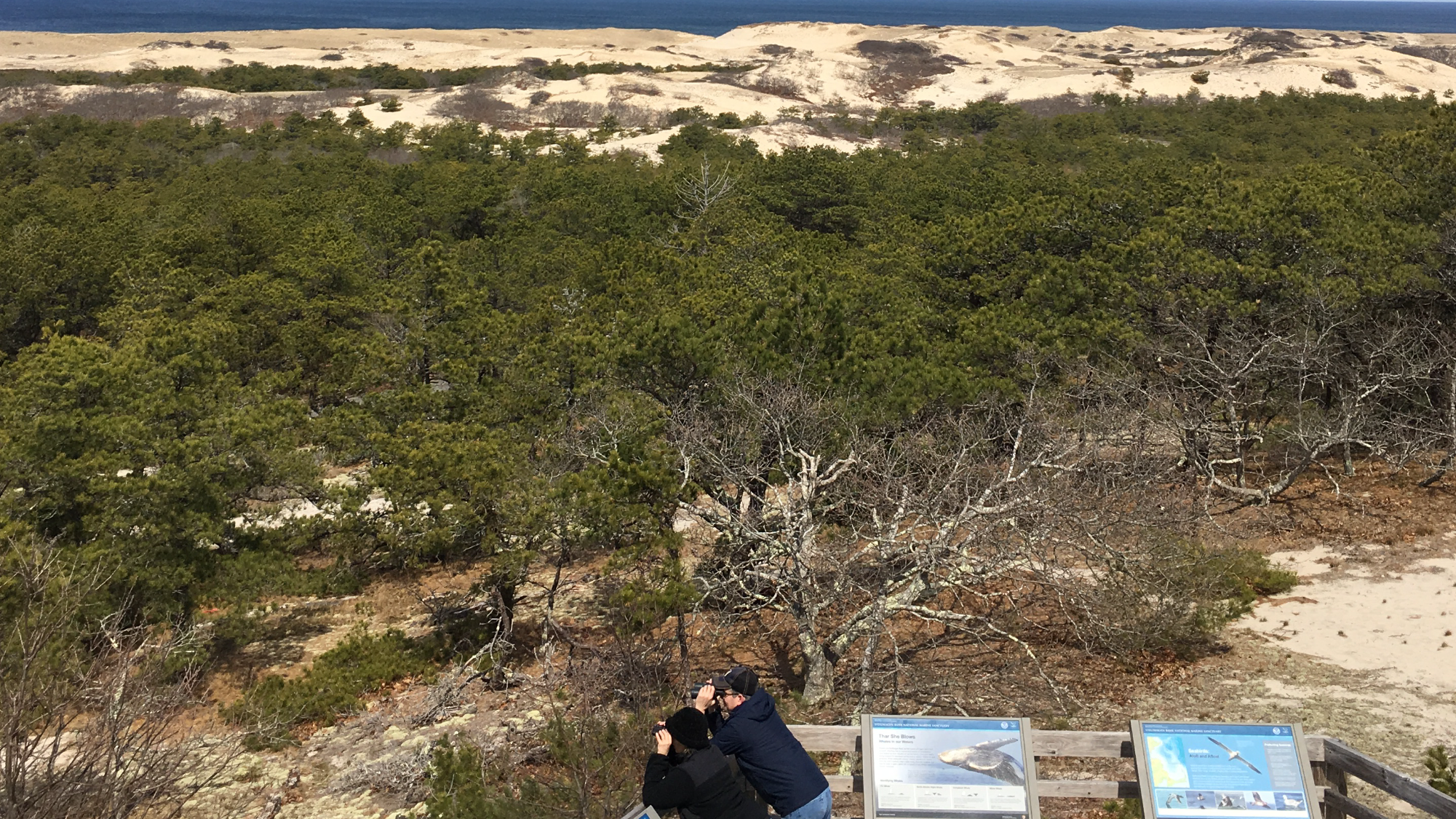 The Province Lands Visitor Center is open from May through October. This visitor orientation facility is located at the tip of the Cape in Provincetown. The center had new exhibits installed in 2018 showcasing the nature and history of the Province Lands. Included are 3-D models, large format images, artifacts, video, tactile features, and audio description. The park's award-winning orientation movie, Standing Bold, plays through the day, with other films showing on rotation. Films have open captions and assistive listening. The films at Province Lands Visitor Center play daily on a regular schedule. New outdoor exhibits were installed in 2020.

There are restrooms, an America's National Parks store, and outdoor exhibits and observation decks providing a 360-degree view of the Province Lands dunes, the Outer Beach, and the Atlantic Ocean. The outdoor decks are open all year, weather-permitting. From this location you can see the Province Lands dunes, Race Point Ranger Station, Race Point Beach, the Old Harbor Life-Saving Station, and the Pilgrim Monument in Provincetown. Whales and seabirds are often spotted. The Province Lands Bicycle Trail and Beech Forest Trail are nearby.


Last updated: April 17, 2021