Province Lands Bike Trail

Map Legend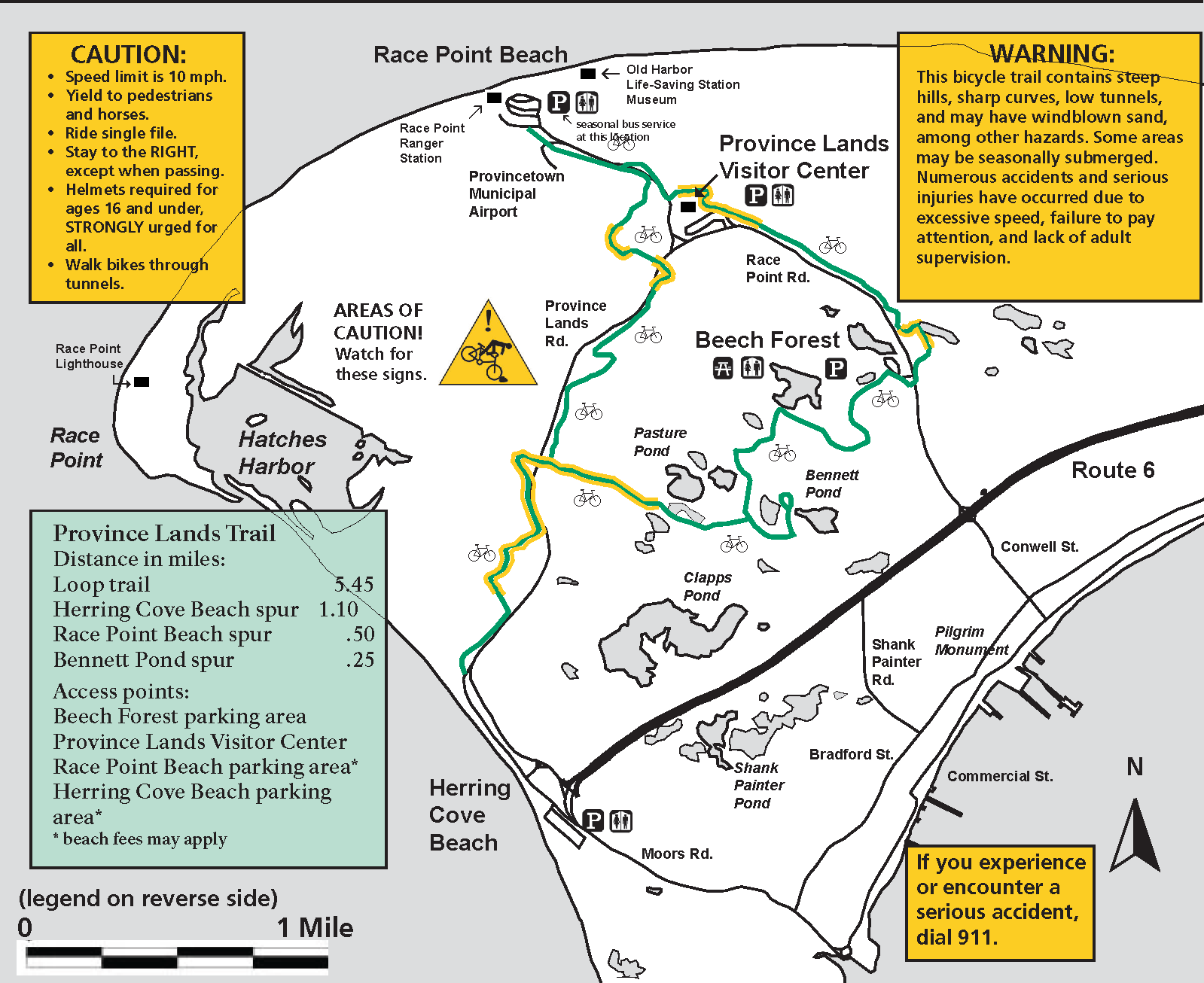 Province Lands Bike Trail Map
Length: 5.45 mile loop, 1.1 mile spur to Herring Cove, 0.5 mile spur to Race Point Beach, 0.25 mile spur to Bennett Pond
Location: There are multiple access points to the Province Lands Bicycle Trail:
Features: This trail loops around the Province Lands, passing through pine forests, sandy dunes, and low-lying cranberry bogs. There are connections to both Herring Cove and Race Point beaches, as well as Bennett Pond. Enjoy a nice afternoon bike ride and then cool off at the beach!
Difficulty: Advanced-Intermediate; steep hills, sharp turns, tunnels.
Last updated: February 11, 2022