Guide to Beaches
There are six swimming beaches at Cape Cod National Seashore: Coast Guard and Nauset Light in Eastham, Marconi in Wellfleet, Head of the Meadow in Truro, and Race Point and Herring Cove in Provincetown.

Lifeguards are typically on duty at all six beaches from late June through Labor Day. During the summer months, all beaches have restrooms or vault toilets, outdoor showers, drinking fountains or bottle filling stations, changing rooms, and first aid kits.

Every beach has an emergency call box that dials directly to emergency response and is operable all year.

Beach wheelchairs are typically available to borrow during the summer at Coast Guard and Herring Cove beaches, which are the two seashore beaches where parking is generally at beach level. The other beaches involve stairs (Marconi) or paths over dunes. Where feasible, Mobi Mat is placed down during summer months to provide a firm surface helpful for stollers and wheelchairs.

Know Before You Go:
Seasonal beach fees apply during the summer months. Fees may be paid on a daily basis, or beachgoers may purchase a national seashore seasonal pass good for the entire summer. There are additional passes, such as the Military Pass, the America the Beautiful Annual Pass, Annual Senior Pass, Lifetime Senior Pass, and the Access Pass. Certain passes may be obtained online at https://store.usgs.gov/recreational-passes, or in person at beach fee booths during summer operating hours. The national seashore seasonal pass is not available for puchase online; it must be purchased in person at fee booths.
Make safety your top prority! Read and heed all safety advisories posted at the beach. Get beach and ocean safety tips, including information about sharks. Download the FAQ sheet about sharks and public safety.

Beach fire permits: A

s a safety mitigation measure during COVID-19, beach fires are not allowed on national seashore beaches in summer 2020.
Note: There are no lifeguards on duty after Labor Day until late June.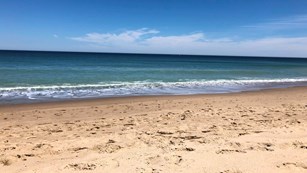 Nauset Light Beach
A picturesque beach under the famous Nauset Lighthouse.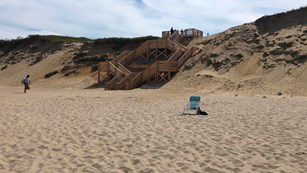 Marconi Beach
A historic site for recreation!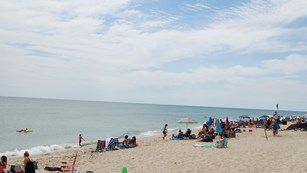 Coast Guard Beach
Family friendly fun on a wide stretch of beach.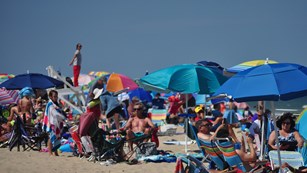 Head of the Meadow Beach
Where the Frances came to rest.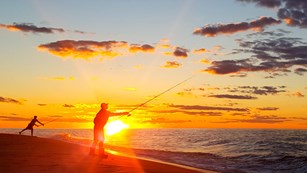 Race Point Beach
A favorite spot at the tip of the Cape.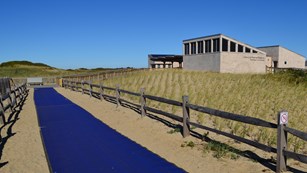 Herring Cove Beach
Gentle beach with amazing sunsets.
Last updated: August 9, 2020