Biking at Cape Cod National Seashore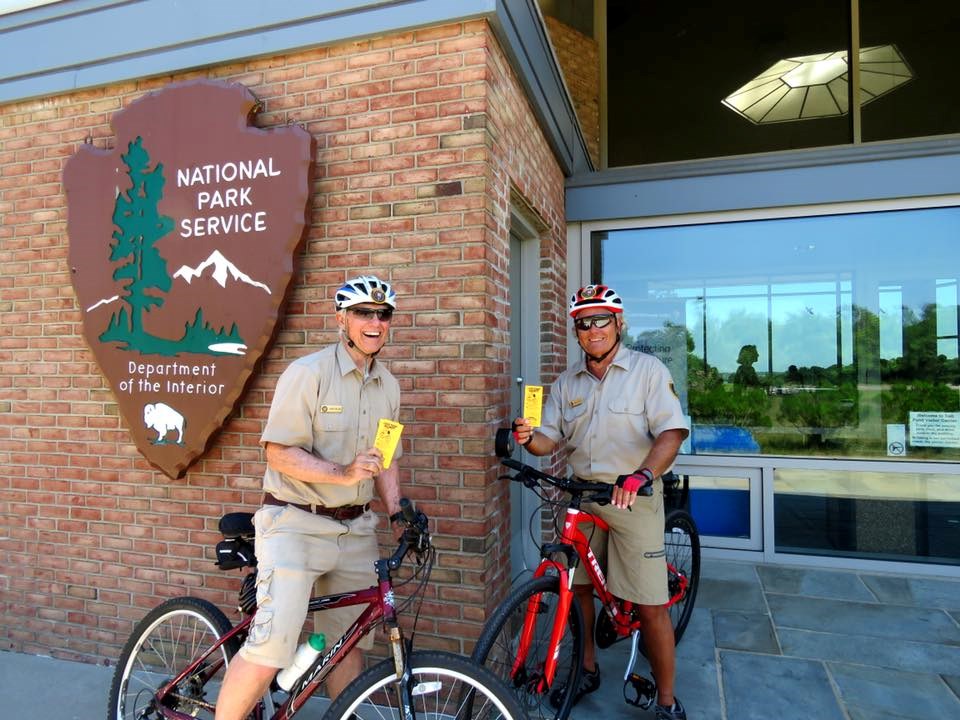 Biking is a favorite activity of many visitors to Cape Cod National Seashore. Bike racks are provided at the seashore's public facilities. There are three bike trails in the seashore: Nauset in Eastham, Head of the Meadow in Truro, and Province Lands in Provincetown. In addition, the Cape Cod Rail Trail, maintained by the Commonwealth of Massachusetts, runs 26 miles between the towns of Dennis and Wellfleet.

Bikes are allowed on the three designated national seashore bike trails, on paved roads and parking areas, and on unpaved roadways (fire roads). Bicycles are not permitted on hiking trails or on beaches.

E-bikes (two- or three-wheeled cycles with fully operable pedals and an electric motor of less than 750 watts [1 h.p.]) are allowed where traditional bicycles are allowed in Cape Cod National Seashore. IMPORTANT EXCEPTION: Bicyclists using only power assistance--that is, anyone riding an e-bike without pedaling--are only allowed to travel on roads where motor vehicles are allowed. They are not permitted on bike trails.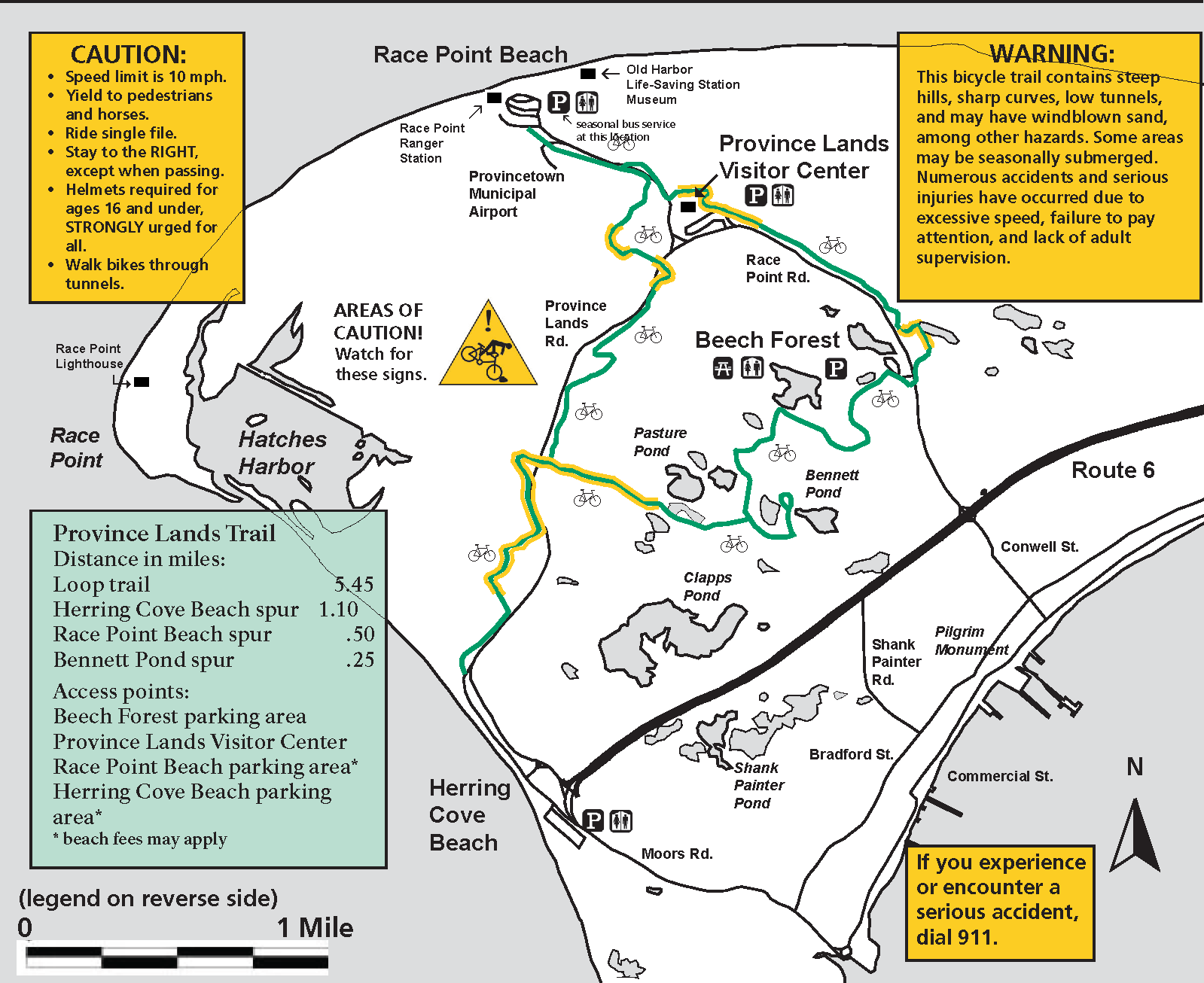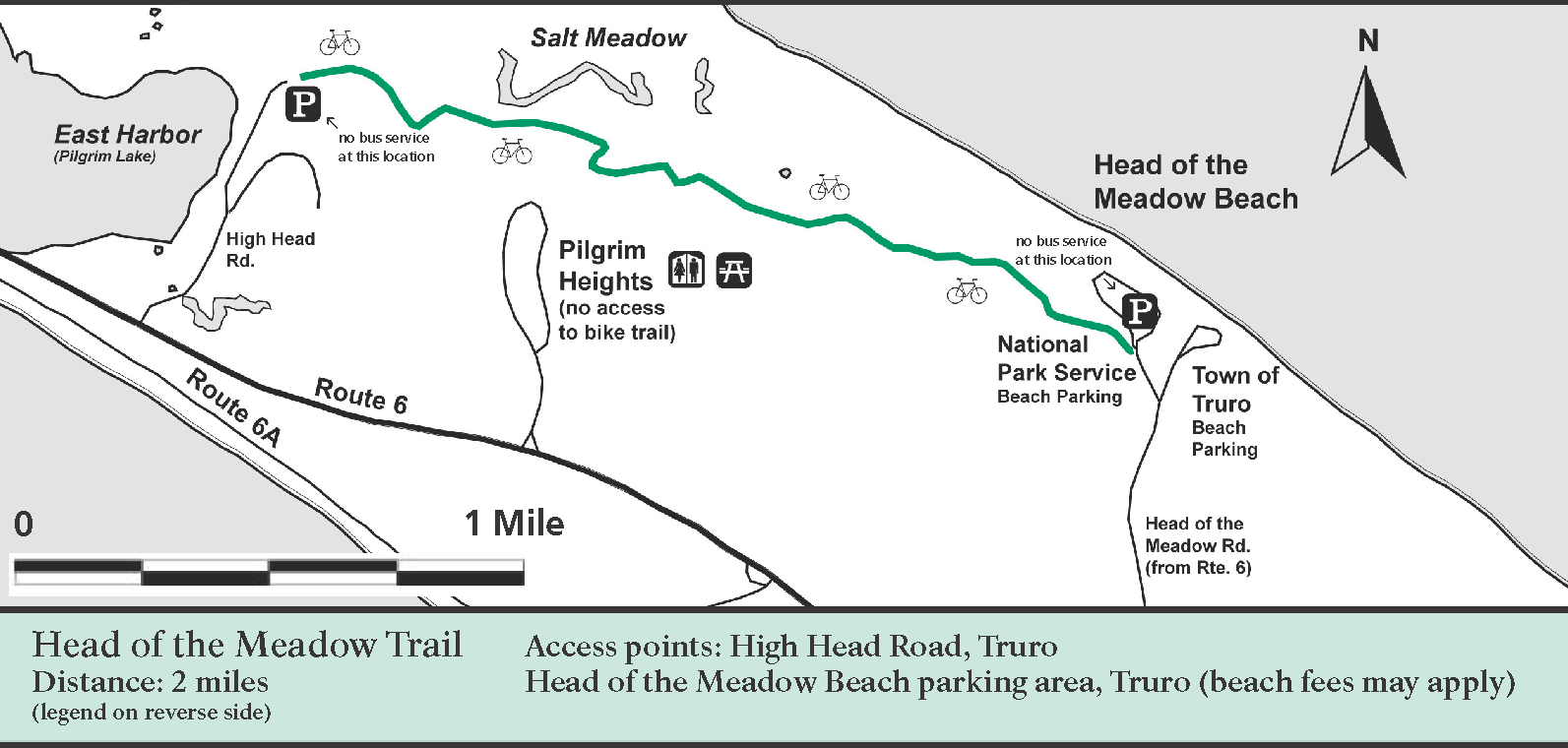 Be Safe!
We want you to have both a safe and enjoyable visit here at Cape Cod. Bicycle accidents cause the most injuries to visitors recreating at Cape Cod National Seashore. Please observe these important bicycle safety tips!
Always wear a helmet when riding a bike. The State of Massachusetts requires all persons 16 years of age and under to wear a helmet while riding a bicycle.
Always ride single file to the right.
Announce yourself when passing other trail users from behind, always pass on the left.
Don't speed.
Beware of trail hazards which could include; sand, standing water, bumps in the pavement, and low-hanging branches.
Stay on bike trails.
Biking off-trail is prohibited. (Except on designated fire roads.)
Be alert for hills, sharp turns, and other users.
Walk bicycles through tunnels and under-passes.
If you riding an unfamiliar bike, check brakes, gears, and steering before riding it.
If there is an emergency, call 911.
Last updated: April 21, 2022