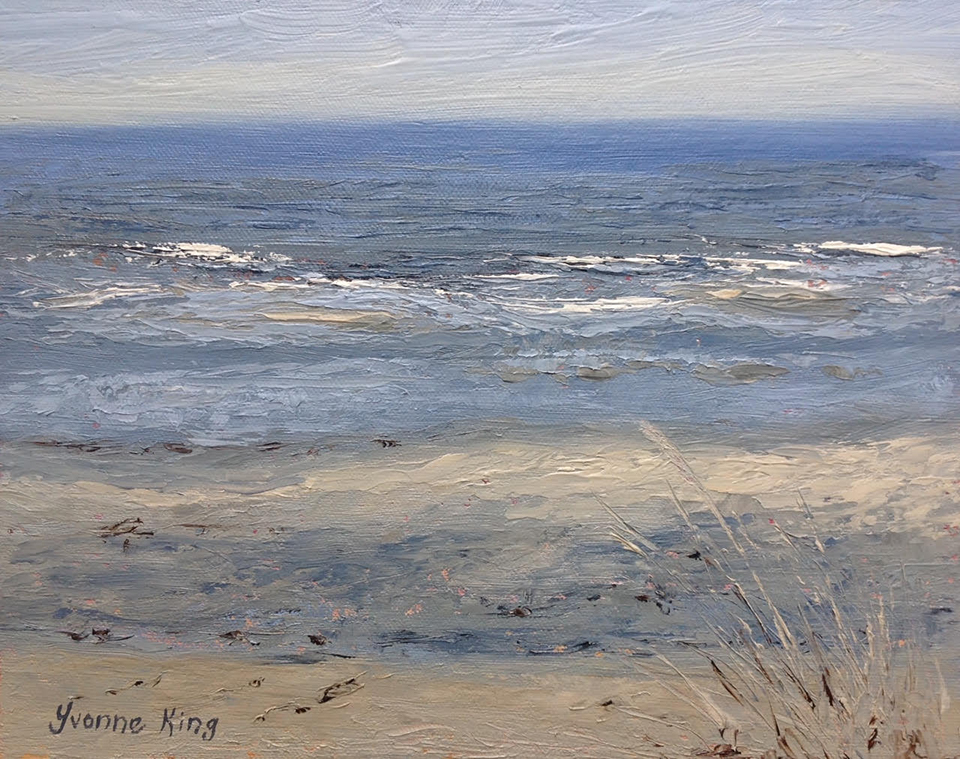 News Release Date:
February 14, 2017
Contact: Dani Cessna, (508) 255-3421 ext. 0305
For the month of March, Cape Cod National Seashore will exhibit oil paintings by artist Yvonne King as part of its ongoing series, Perspectives: Seeing Cape Cod National Seashore Through Art.  The exhibition will be open daily from 9 am to 4:30 pm at the Salt Pond Visitor Center, 50 Nauset Road in Eastham.  
Yvonne focuses primarily on landscapes, where she aims to capture the essence of place and hopes to relate the value of history to the present. Inspiration for her work ranges from the west of Ireland to locations worldwide with shared connections to her home of Connemara. For the "Marconi Art Project," Yvonne focuses on visually recording the areas used by Guglielmo Marconi in the early 20th century for his wireless transmission sites.  
Yvonne will travel from the West Coast of Ireland to install her exhibit. She lives near the Marconi Wireless Site near Clifden in Connemara, where she began her "Marconi Art Project." Yvonne's work can be found in private collections worldwide, and she has been a solo exhibitor at many different locations both in the U.S. and Ireland.    
Yvonne will host a public reception on Saturday, March 11 from 2 to 4 pm in the exhibit room at the Salt Pond Visitor Center.    
IF YOU GO: Salt Pond Visitor Center is located at the intersection of Route 6 and Nauset Road in Eastham, and can be contacted by calling 508-255-3421. The center is open daily from 9 am to 4:30 pm, with staff to assist with activity planning. Visit the museum, view a park film, enjoy panoramic views of Salt Pond and Nauset Marsh, and shop in the gift and bookstore featuring national seashore-related items.