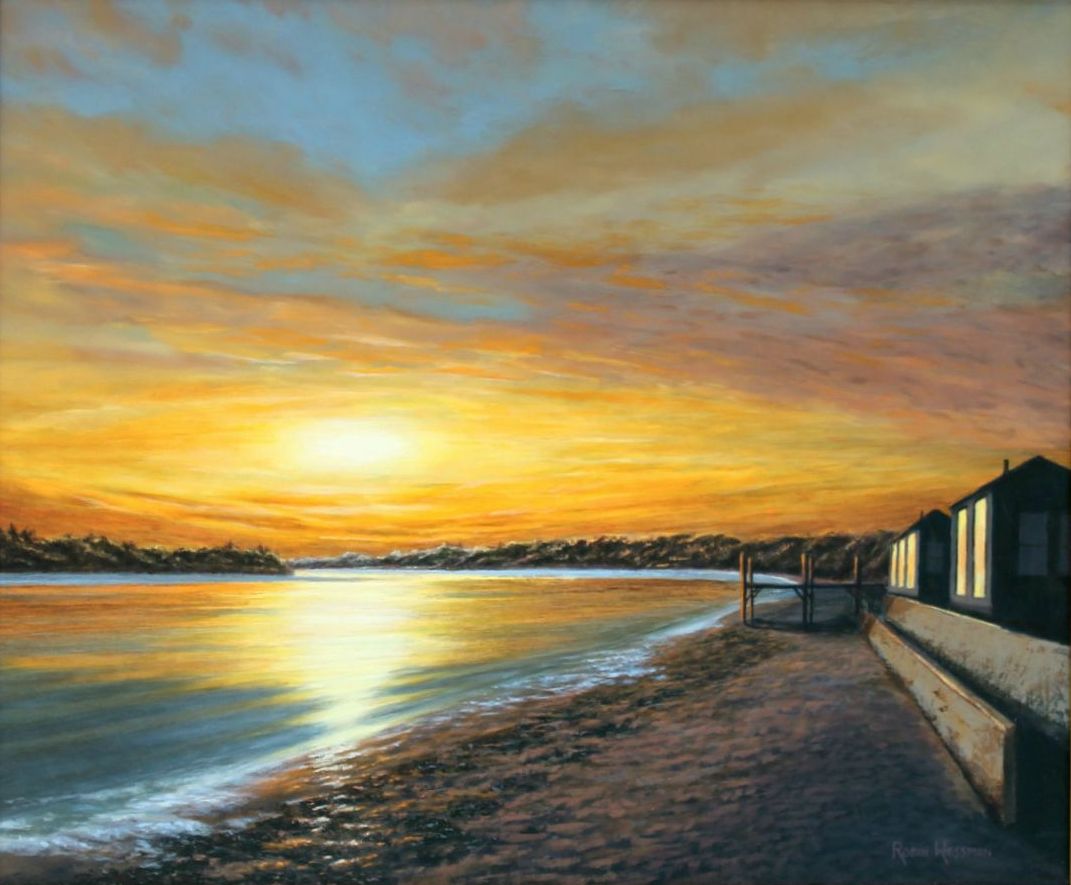 News Release Date:
October 3, 2017
Contact: Dani Cessna, South District Interpreter, 508-255-3421 ext. 0305
EASTHAM, Mass. – The outer Cape Cod landscape that has long served as muse for artists from around the world. Each autumn, winter, and spring Cape Cod National Seashore's Salt Pond Visitor Center hosts a series of art exhibitions focusing on the seashore's many varied natural and cultural resources. The seashore is currently accepting applications from artists interested in showing their work in month-long exhibitions between November 2017 and April 2018. Interested artists should contact Dani Cessna at 508-255-3421 ext. 0305, or email her at dani_cessna@nps.gov. Artists will be selected in October 2017.
Perspectives: Seeing Cape Cod National Seashore through Art showcases artists who derive inspiration from the seashore's resources and stories, and whose works reflect the natural beauty, cultural significance, and recreational aspects of Cape Cod. Artwork accepted for the series should reflect seashore resources and be acceptable for a diverse family audience. An attempt is made to exhibit various media over the course of a winter, ranging from paintings and photographs, to mixed media and three-dimensional works.
Interim Cape Cod National Seashore Superintendent Shawn P. Mulligan commented, "The singular beauty of the Cape, combined with its rich heritage, appeals to an exceptional caliber of artist, many of whom we are fortunate to have living here as our own neighbors."
Salt Pond Visitor Center is located at 50 Nauset Road at the intersection of Route 6 in Eastham, and can be reached at 508-255-3421. The center is open daily from 9 am to 4:30pm (5 pm in the summertime). Visit the museum, view a park film, enjoy panoramic views of Salt Pond and Nauset Marsh, and shop in the gift and bookstore featuring national seashore-related items.