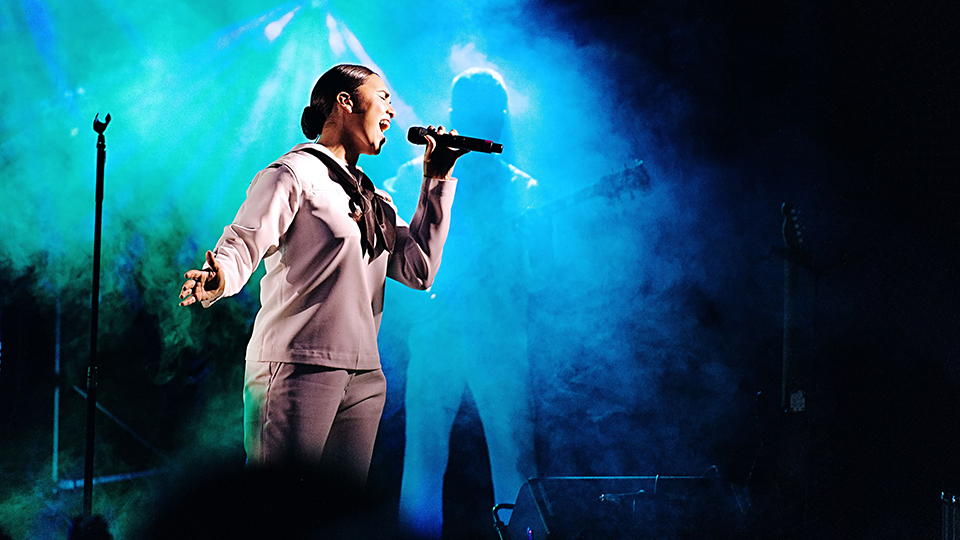 News Release Date:
July 5, 2018
Contact: Dani Cessna, 508-255-3421 ext. 0305
EASTHAM, Mass. –Summer is here, and Cape Cod National Seashore is again hosting free evening events at the Salt Pond Visitor Center. Join authors, performing artists, historians, and scientists to learn about the seashore's resources and fascinating stories. Programs are held every Tuesday and Thursday evening. All programs are free, wheelchair accessible, and supported by Friends of the Cape Cod National Seashore. Some programs will be held at the indoor auditorium; other programs will be held at the outdoor amphitheater on the shores of Salt Pond. Bring bug spray and a flashlight to outdoor programs. 
Tuesday, July 17, 7 pm: Digney Fignus Band
Join award winning singer-songwriter and Top 20 Americana and Roots recording artist Digney and his band for an evening of music at the outdoor amphitheater. 
Wednesday, July 18, 7 pm: "Peru, From the Amazon to the High Andes and Machu Picchu," with Mark Faherty, Mass Audubon/Wellfleet Bay Wildlife Sanctuary Science Coordinator
Mark takes armchair travelers on a wonderful journey. This 7 pm talk follows the Friends of the Cape Cod National Seashore's Annual Meeting at 6:30 pm. 
Thursday, July 19, 7 pm: Outer Cape Chorale Chamber Singers
Under the direction of Allison Beavan, this acapella ensemble provides lighthearted music for visitors of all ages at the indoor auditorium. 
Tuesday, July 24, 6 pm: U.S. Navy Band Northeast's Rhode Island Sound
This Navy rock band that performs throughout the Northeast will bring its talent and energy to the outdoor amphitheater. 
Thursday, July 26, 7 pm: Salt Marsh Losses on Cape Cod
Cape Cod National Seashore Ecologist Stephen M. Smith explores the reasons for changes to one of the Cape's most important resources.
Tuesday, July 31, 7 pm: Henry Beston and the Outermost House
Author Daniel Payne, Beston Expert Don Wilding, and Mass Audubon's Wellfleet Bay Wildlife Sanctuary Director Bob Prescott explore various aspects of Beston's experience at his Coast Guard Beach retreat.
IF YOU GO: Salt Pond Visitor Center is located at 50 Nauset Road at the intersection of Route 6 in Eastham, and can be reached at 508-255-3421. The center is open daily from 9 am to 5 pm, with staff to assist with activity planning. Visit the museum, view the seashore's new film, enjoy panoramic views of Salt Pond and Nauset Marsh, and shop in the store featuring national seashore-related items.