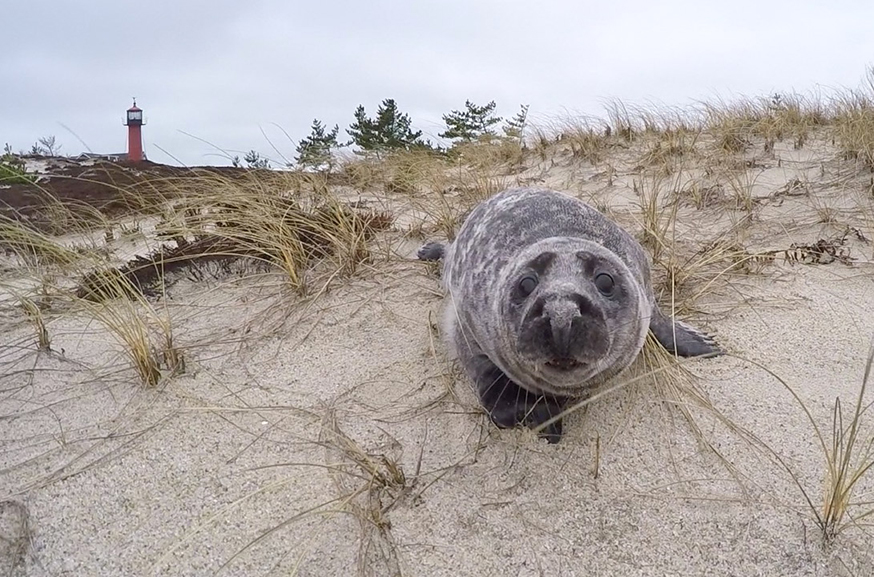 News Release Date:
August 22, 2016
Contact: Sophia Fox, 508-487-3262, ext. 0504
Contact: Christopher Green, 508-487-3262, ext. 0501
Cape Cod National Seashore is hosting a Seashore Science Day on the National Park Service Centennial at the Salt Pond Visitor Center on Thursday, August 25. A Science Street Fair will run in the morning from 10 AM until noon to be followed by the sixth annual Science in the Seashore Symposium from 1 to 4 PM.
The morning Science Street Fair, an outdoor event, will engage the public in science with live animal displays and themed tables. The event will emphasize hands-on, interactive presentations by seashore science staff, visiting researchers, and interns. Visitors can expect to learn about a wide-range of science topics representative of the multi-faceted science program at the seashore. There will be activities for children to earn Junior Ranger patches or badges.
The sixth annual Science in the Seashore Symposium runs from 1 to 4 PM in the auditorium at Salt Pond Visitor Center. This popular program features a diverse group of scientists and scholars sharing with the public the natural and cultural research projects they are conducting within the seashore.
The Science in the Seashore Symposium is a great opportunity to learn about research at Cape Cod National Seashore from the scientists in the field. There will be brief and engaging presentations about seals, ticks and Lyme disease, organic landscape management, climate change, modern house landscapes, and more. Learn more at https://www.nps.gov/caco/learn/nature/science-symposium-2016.htm

The Atlantic Research and Learning Center at Cape Cod National Seashore, the host of the Science Day events, is one of nineteen Research and Learning Centers in the National Park Service. Research and Learning Centers are places where science and education come together to preserve, protect, and encourage understanding of park resources.
The Friends of the Cape Cod National Seashore, the national seashore's official fundraising partner, provides financial assistance for the Seashore Science Day. The day's events are free and open to the public.
Allow extra time on arrival in the event the Salt Pond parking area is full. Additional parking will be provided nearby, with a free shuttle to Salt Pond Visitor Center.

IF YOU GO: Salt Pond Visitor Center is located at the intersection of Route 6 and Nauset Road in Eastham and can be contacted by calling 508-255-3421.shop in the gift and bookstore featuring national seashore-related items. For more information about the seashore's programs, visit the park website at: www.nps.gov/caco