News Release
Science, Music, and Theater on Tap for Evening Events at National Seashore's Salt Pond Visitor Center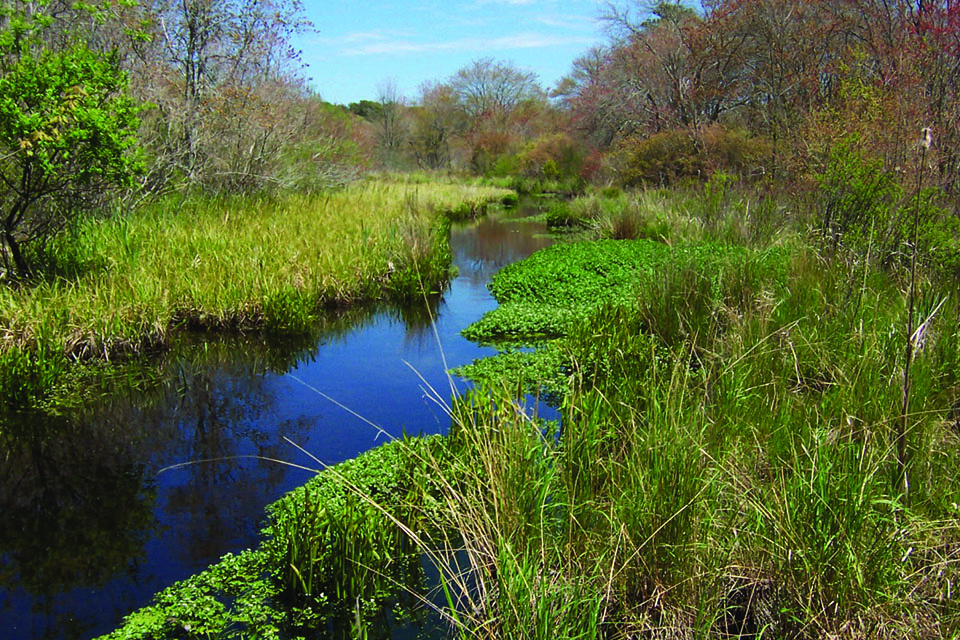 News Release Date:
July 23, 2018
Contact: Dani Cessna, 508-255-3421 ext. 0305
EASTHAM, Mass. –Summer is here, and Cape Cod National Seashore is again hosting free evening events at the Salt Pond Visitor Center. Join authors, performing artists, historians, and scientists to learn about the seashore's resources and fascinating stories. All programs are free, wheelchair accessible, and supported by Friends of the Cape Cod National Seashore. Some programs will be held at the indoor auditorium; other programs will be held at the outdoor amphitheater on the shores of Salt Pond. Bring bug spray to outdoor programs. If the weather is inclement, most programs will be moved indoors.
Thursday, August 2, 7 pm: Update: The Herring River Restoration Project
Join Cape Cod National Seashore Restoration Ecologist Tim Smith for a presentation on the status of the Herring River restoration project.
Friday, August 3, 6:30 pm: The Tempest
Shakespeare Under the Stars and Tilden Arts Center/Cape Cod Community College bring Prospero, Miranda, a boatload of meddlesome sailors to Salt Pond's outdoor stage.
Tuesday, August 7, 7 pm: Coastal Landforms of the Outer Cape: How Our Sands are Moving over Time
Join Graham Giese from the Center for Coastal Studies and Cape Cod National Seashore GIS Specialist Mark Adams as they share how the shoreline is changing, and the implications of these changes.  
Thursday, August 9, 7 pm: Monica Rizzio, The Washashore Cowgirl
Monica is a Texas transplant who blends the best of country, folk, bluegrass, and jazz. Join us for an evening of eclectic music on the outdoor stage. 
Tuesday, August 14, 7 pm: Music with Heart
Join duo artists Ellen Sullivan and Claudia Wellington at the outdoor amphitheater for an inspiring performance of cello, guitar, and vocals. 
Thursday, August 16, 7 pm: CrabGrass Bluegrass Band
A medley of old and new foot stompin' songs comes to you courtesy of this five-piece string band who will perform at the outdoor amphitheater.  
IF YOU GO: Salt Pond Visitor Center is located at 50 Nauset Road at the intersection of Route 6 in Eastham, and can be reached at 508-255-3421. The center is open daily from 9 am to 5 pm, with staff to assist with activity planning. Visit the museum, view the seashore's new film, enjoy panoramic views of Salt Pond and Nauset Marsh, and shop in the store featuring national seashore-related items.   
Last updated: July 23, 2018