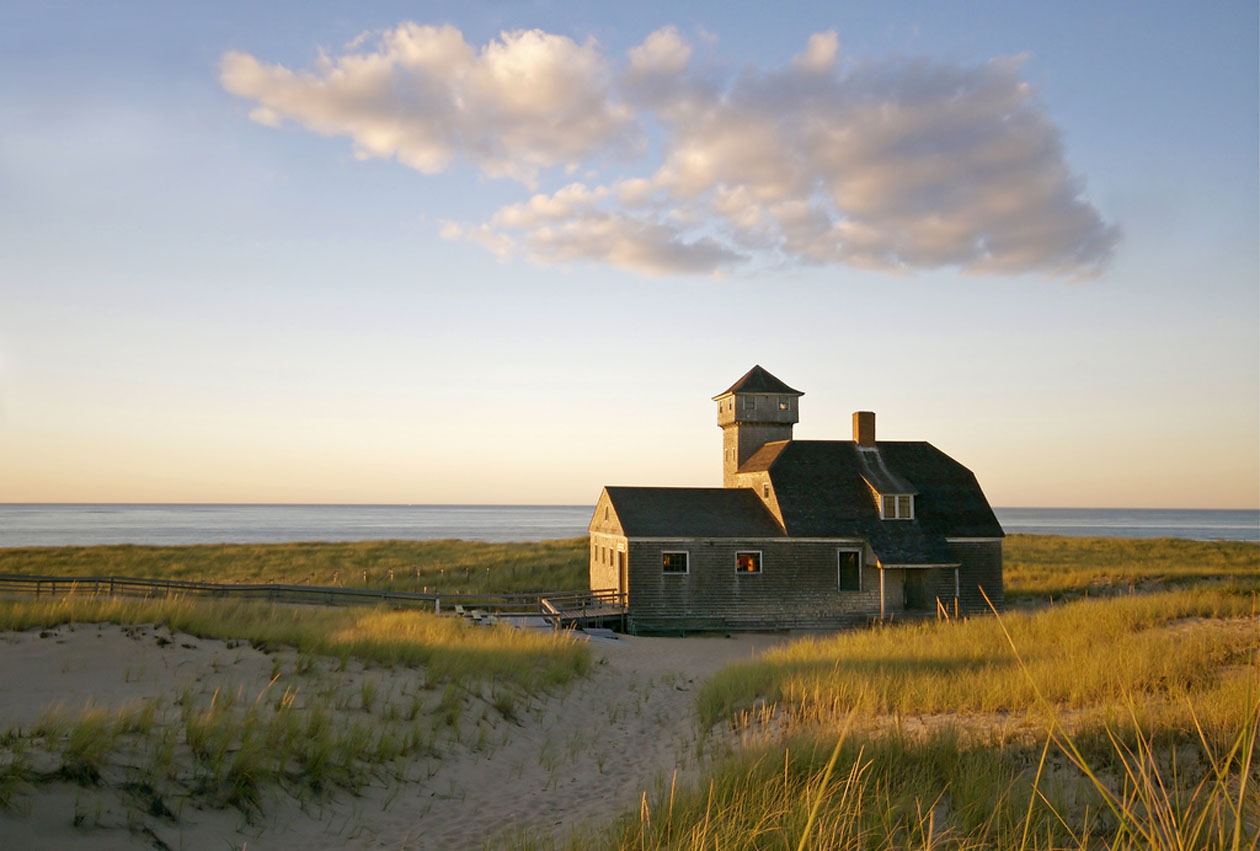 News Release Date:
February 17, 2011
Contact: Sue Haley, 508-255-3421 x 15
During the month of March 2011, an exhibition featuring the photography of Christopher Seufert will be on display at Cape Cod National Seashore's Salt Pond Visitor Center in Eastham. The exhibition is one of several throughout 2011 that will commemorate Cape Cod National Seashore's 50th anniversary. On August 7, 1961 President Kennedy signed legislation establishing the National Seashore. Several celebratory events are planned for the year.
"Reflections on the Narrowland: The Photography of Christopher Seufert" is a collection of work specially compiled by the artist in honor of the seashore's 50th anniversary. On March 5 at 2:00 pm, the visitor center will host a free exhibition opening program and reception in which Seufert will present a short original film and talk about the photography selected for the show.
Christopher Seufert's multiple media work captures classic Cape Cod from a fresh perspective, and the exhibit features both aerial and landscape photography with an incorporated audiovisual component.
Seufert grew up in Chatham and lives there now with his wife, author Lisa Genova, and three children. He is a professional photographer, filmmaker, and author of the hard cover photography book Cape Cod & Islands Reflections available at the visitor center bookstore. He is also the producer of the Cape Cod Soundscapes CD series.
Other exhibitions in the 50th anniversary series will include historic images; landscape artwork developed by Nauset Regional High School art students; national seashore-inspired quilts; Wampanoag people; and art and literature inspired by the beauty of the national seashore.

If you go: Salt Pond Visitor Center is located at the intersection of Route 6 and Nauset Road in Eastham and is open daily from 9:00 AM to 4:30 PM. The center includes a lobby with expansive views of Salt Pond, Nauset Marsh, and the Atlantic; a museum featuring the park's natural and cultural stories; staff to assist with trip planning, and a store with books, maps, puzzles, games, t-shirts, and 50th anniversary commemorative items. There are short films shown throughout the day. The Buttonbush and Nauset Marsh Trails, and the Nauset Bike Trail are located nearby. For more information on Cape Cod National Seashore programs call 508-255-3421, or check the park's website, www.nps.gov/caco.
                                                        ###