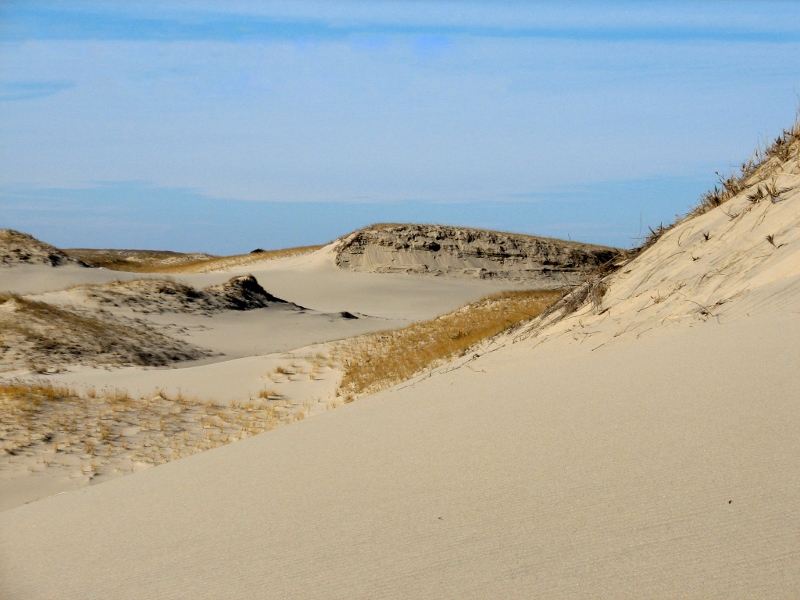 News Release Date:
February 17, 2016
Contact: Dani Crawford, 508-355-3421 x 0305
Cape Cod National Seashore will exhibit photographs by artist Mark McGrath as part of its "Perspectives: Seeing Cape Cod National Seashore through Art" series. The photographs Mark has selected depict the beauty of the Cape, the diversity of the landscape, and the recreational adventures and activities that immerse visitors into the resources of the seashore.
Since retiring to Cape Cod in 2003, Mark has hiked extensively on the Outer Cape with his GPS and camera. He leads hikes for local hiking clubs and spends many hours alone on the trails. With his wife Patti, Mark has hiked the entire perimeter of Cape Cod.
Mark will host a half hour program on Sunday, March 6th at 1:30 PM at the Salt Pond Visitor Center, 50 Nauset Road, Eastham. During a slide show that includes links to maps and trail descriptions, he'll reveal his seven favorite hikes and share his adventures. The program will be followed by a reception from 2-4 PM in the Salt Pond exhibit room.  The program and reception are free and open to the public.
IF YOU GO: Salt Pond Visitor Center is located at the intersection of Route 6 and Nauset Road in Eastham, and can be contacted by calling 508-255-3421. The center is open daily from 9 AM to 4:30 PM, withstaff to assist with activity planning. Visit the museum, view a park film, enjoy panoramic views of Salt Pond and Nauset Marsh, and shop in the gift and bookstore featuring national seashore-related items.