Photography by Amy Davies on Exhibit in December at Salt Pond Visitor Center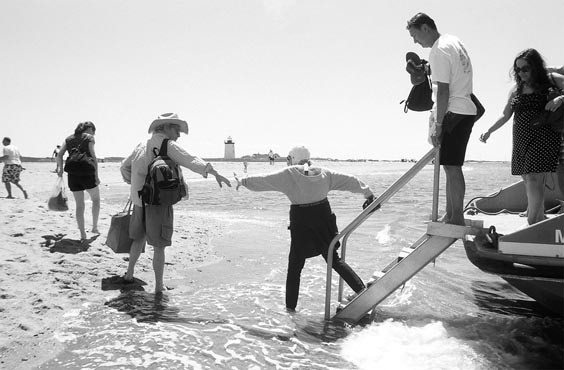 News Release Date:
November 24, 2014
Contact: Sue Haley, 508-255-3421
For the month of December, Cape Cod National Seashore's Perspective series, Seeing Cape Cod National Seashore through Art, is exhibiting photographic works by Amy C. Davies. Ms. Davies uses vintage cameras and film to convey the story of Cape Cod through her natural landscape and street photography (an art form that features the human condition within public places)."Film is a way for me to connect to people and my surroundings. The process of using a vintage camera is a slow, deliberate act that allows me to take a moment to get to know my surroundings and interact with a person before making a picture," Davies said.
Amy C. Davies has a BA in art, lives in Harwich, and her photographs have been exhibited around Cape Cod in several venues and published in local newspapers. Davies is also a contributor to the Film Photography Podcast, an on-line radio show devoted to the art of film photography.
A reception with refreshments will be held on Saturday, December 13, from 2 to 4 PM, in the exhibit room at Salt Pond Visitor Center in Eastham where the exhibit continues through December.  
###
Last updated: February 26, 2015