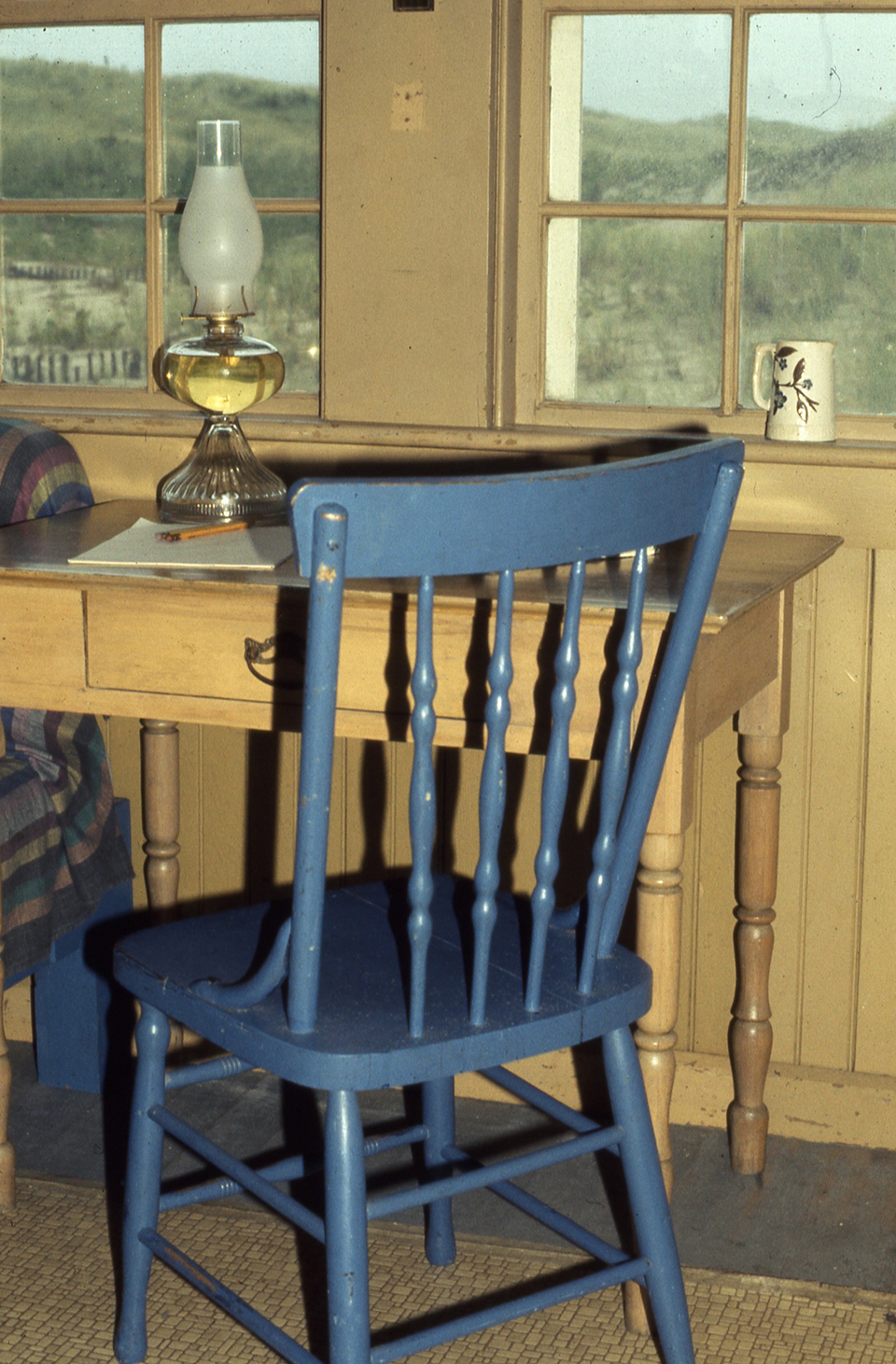 News Release Date:
January 19, 2018
Contact: Dani Cessna, 508-255-3421 ext. 0305
WELLFLEET, Mass. - Cape Cod National Seashore is taking part in a special collaboration inspired by Henry Beston's seminal work The Outermost House. This series of events, called Outermost Inspirations, is a multi-media, multi-venue endeavor featuring contemporary artists celebrating the natural world that surrounds us. The following events are taking place at the Salt Pond Visitor Center in Eastham.
Outermost Inspirations Exhibition, Salt Pond Visitor Center Classroom
February 1 to February 28, 2018
This exhibition features new works by area and national artists and captures the beauty of our surroundings. The show is curated by Helen Katherine Addison, owner of the internationally respected Addison Art Gallery.
See the Artists at Work, Salt Pond Visitor Center
Sunday, February 18 from 11:00 am to 3:00 pm
Adults and children alike are amazed to see the processes that lead to a finished painting. Artists are happy to answer questions and discuss their techniques. Maryalice Eizenberg and Jonathan McPhillips will paint in oil starting at 11:30 and Amy Sanders will work in pastel starting at 1:00.
Presentation with Don Wilding, Henry Beston Historian, Salt Pond Visitor Center
Sunday, February 18 from 2:00 to 3:00 pm
Learn how Beston's trail to Cape Cod began in World War I, how he tapped into the healing power of nature on the Outer Beach, how The Outermost House inspired legislators in Washington to establish Cape Cod National Seashore, and the influence The Outermost House had on Rachel Carson and the American environmental movement. Archival photos and footage from the Beston/Outermost House documentary film will be included. Wilding will be available to sign books before and after his talk.
Artists and Author Reception, Salt Pond Visitor Center
Sunday, February 18 from 3:00 to 4:00 pm
Join friends and neighbors while viewing the Outermost Inspirations exhibition at the Salt Pond Visitor Center classroom.
In addition to the events at Salt Pond Visitor Center, there will also be a gallery reception and exhibition at the Addison Art Gallery on Saturday, February 17 from 4:00 to 6:00 pm. Other Outermost Inspirations programs will be offered in June, including opportunities to see the artists at work, and programs at the Eastham Public Library. For information on these offerings, contact Helen Addison at helen@addisonart.com or call 508-255-6200.
IF YOU GO: Salt Pond Visitor Center is located at 50 Nauset Road at the intersection of Route 6 in Eastham, and can be reached at 508-255-3421. The center is open daily from 9:00 am to 4:30 pm, with staff to assist with activity planning. Visit the museum, view a park film, enjoy panoramic views of Salt Pond and Nauset Marsh, and shop in the gift and bookstore featuring national seashore-related items.