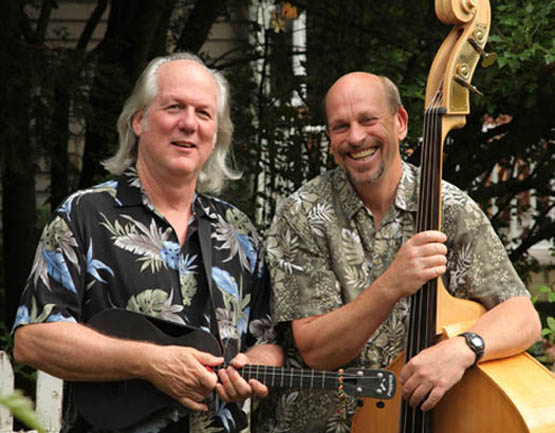 News Release Date:
July 26, 2011
Contact: Sue Moynihan, Chief,Interpretation and Cultural Resources Management , 508-957-0738
In keeping with the spirit of community involvement that was critical to the establishment of Cape Cod National Seashore 50 years ago, community-based musicians will help mark the anniversary on August 7.
Free concerts will be held at 11:30 AM at Salt Pond Visitor Center in Eastham and Province Lands Visitor Center in Provincetown. Zoë Lewis and Peter Donnelly will perform at Province Lands, and Tim Sweeney and Roe Osborn will perform at Salt Pond.Each concert will feature toe-tapping festive tunes and sing-alongs. At noon, the time that President Kennedy signed the Cape Cod National Seashore Act in 1961, there will be commemorative remarks at each location, followed by a rousing rendition of "Happy Birthday," and cake.
Originally from the UK, Zoë has called Cape Cod her home for 20 years. She's toured all over the world, picking up musical grooves and stories. She performs at folk and jazz festivals in the U.S. and Canada, and has produced six albums of original material. Her songs have appeared on major TV commercials, in films, and on Broadway. Her "Small is Tremendous" album was signed in 2006 to Wildflower Records, owned by folk legend Judy Collins. Zoë has toured with Ms. Collins, as well as Richie Havens and Nanci Griffith. She's won numerous songwriting accolades. She's just released a CD entitled "Rotary Phone," and her first musical, "Snail Road," was produced in Provincetown this spring.
Peter Donnelly's music has been characterized as a pinch of folk, a dash of pop, an occasional sprinkling of rock, and a whole lot of heart. Among his many projects, Peter was one of the originators, and still hosts Provincetown's "Coffeehouse at the Mews," providing an open stage for budding and established performance artists for over a decade. In the 1990s he founded and performed in the musical trio, "Comfortable Shoes," which performed in Provincetown and at Carnegie Hall for the 16th anniversary of the New York Pops. Peter's song, "Road with No End" is featured on a newly-released compilation CD to benefit WOMR radio. Other artists featured on the CD are Janis Ian, Patty Larkin, Greg Greenway, and Zoë Lewis. His newly-released song "Express Café" is currently hitting stores and independent radio stations.
Tim Sweeney has helped the humble ukulele get attention on Cape Cod by being a featured performer at ukulele festivals around the world. His trio is well- known locally, performing at swing dances, street fairs, lawn parties, clambakes, and other events year 'round. A versatile vocalist and charismatic entertainer, Tim has made his mark by treating the "uke" like a real instrument while performing music from the 1930s and 40s American songbook, 50s standards, assorted other favorites, and a growing list of popular originals. Roe Osborn joined the trio this summer as a bassist. He also performs with two other local bands.
If You Go:Salt Pond Visitor Center is located at the intersection of Route 6 and Nauset Road in Eastham. Province Lands Visitor Center is located on Race Point Road in Provincetown.
Travel Advisory for Province Lands Performance: The Pan Mass Challenge bike ride terminates in Provincetown on August 7. Expect heavy bicycle traffic and travel delays, especially during the mid- to late-morning hours.
###