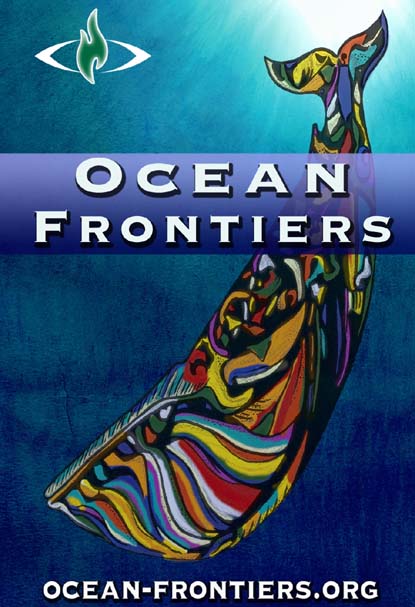 News Release Date:
May 14, 2012
Contact: Sue Haley, Interpretive Ranger, 508-255-3421
Once thought to be a boundless reservoir for marine resources and an endless pit for our waste, the capacity of our oceans are reaching their limits, and people are starting to take notice. The new documentary film Ocean Frontiers: The Dawn of a New Era in Ocean Stewardship, takes viewers on a voyage to seaports and watersheds across the country to meet industrial shippers and whale biologists, pig farmers and wetland ecologists, commercial and sport fishermen and reef snorkelers-all of them embarking on a new course of cooperation to sustain the sea. The film will be premiered at Cape Cod National Seashore's Salt Pond Visitor Center at 2 PM on Saturday, May 19. The program is free, accessible, and open to the public.
Produced by Green Fire Productions, Ocean Frontiers has received awards from the Wild and Scenic Film Festival and the Reel Earth Environmental Film Festival, and was recently premiered at The New England Aquarium, Simons IMAX Theatre. One focus of the film is the story of collaborative work to move the Boston Harbor shipping lanes to protect endangered whales in Stellwagen Bank National Marine Sanctuary, in honor of Stellwagen Bank National Marine Sanctuary's 20 Anniversary. 
A spokesperson from the Stellwagen Bank National Marine Sanctuary will be present to discuss on-going sanctuary stewardship programs, and refreshments will be provided.
For more information: www.ocean-frontiers.org
Film Trailer: http://ocean-frontiers.org/ocean-frontiers/
If You Go:Salt Pond Visitor Center is located at the intersection of Route 6 and Nauset Road in Eastham and is open daily from 9:00 AM to 4:30 PM.The center includes a lobby with expansive views of Salt Pond, Nauset Marsh, and the Atlantic; a museum featuring the park's natural and cultural stories; staff to assist with trip planning; and a store with books, maps, puzzles, games, and t-shirts. There are short films shown throughout the day. The Buttonbush and Nauset Marsh Trails, and the Nauset Bike Trail are located nearby. For more information on Cape Cod National Seashore programs call 508-255-3421, or check the park's website, www.nps.gov/caco.
About the National Park Service. More than 20,000 National Park Service employees care for America's 395 national parks and work with communities across the nation to help preserve local history and create close-to-home recreational opportunities. Learn more at www.nps.gov.