Cape Cod National Seashore to Host Free Perseid "Star Party" at Marconi Beach on August 12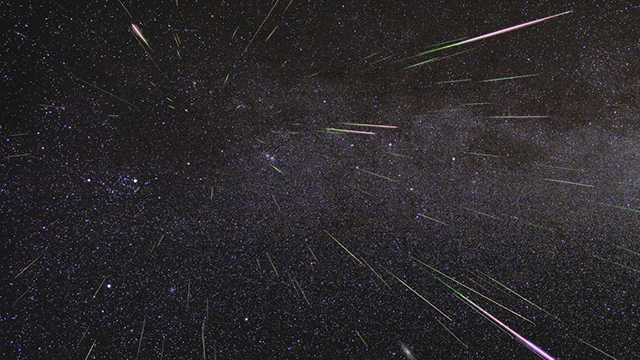 News Release Date:
July 27, 2017
Contact: Dani Cessna, 508-255-3421 ext. 0305
For those who are disappointed that Cape Cod is not in the path of the total solar eclipse on August 21, fear not; the Cape has its own celestial celebration in August—the Perseid meteor shower. On Saturday, August 12 from 9:00 to 10:30 pm at Marconi Beach in Wellfleet, national seashore rangers will host a Perseid Star Party to observe the night sky.  
Earth will pass through the path of Comet Swift-Tuttle from July 17 to August 24. It will move through the comet's densest, dustiest path on August 12, maximizing the number of meteors that may be viewed if skies are clear. During meteor showers, pieces of comet debris heat up as they enter the atmosphere, burning up in bursts of light and causing a streak across the night sky.
The sparse development and limited light pollution in the national seashore area of Wellfleet make it one of the best locations on Cape Cod to view dark night skies.  
The free "star party" will include viewing with telescopes from the Marconi Beach parking lot, with discussion of the science behind the celestial spectacle, and stories about the role of astronomy in human history. Bring a chair if you wish to observe the night sky from the parking lot, or join a ranger for a short beach walk. Dress for the weather, and bring a flashlight for returning to vehicles. In the event of rain, the program will be cancelled. For weather questions on the day of the event, call Salt Pond Visitor Center at (508) 255-3421.  
IF YOU GO: Marconi Beach is located on Marconi Beach Road, off Route 6 in South Wellfleet. Look for the ranger set up in the beach parking lot. For more information about the seashore's programs, pick up a copy of "Park News" and the seasonal activity guide at Salt Pond or Province Lands visitor centers.
Last updated: July 27, 2017