News Release
Free Concerts, a Circus Performance, and Wampanoag Culture Event on Tap at the National Seashore this Summer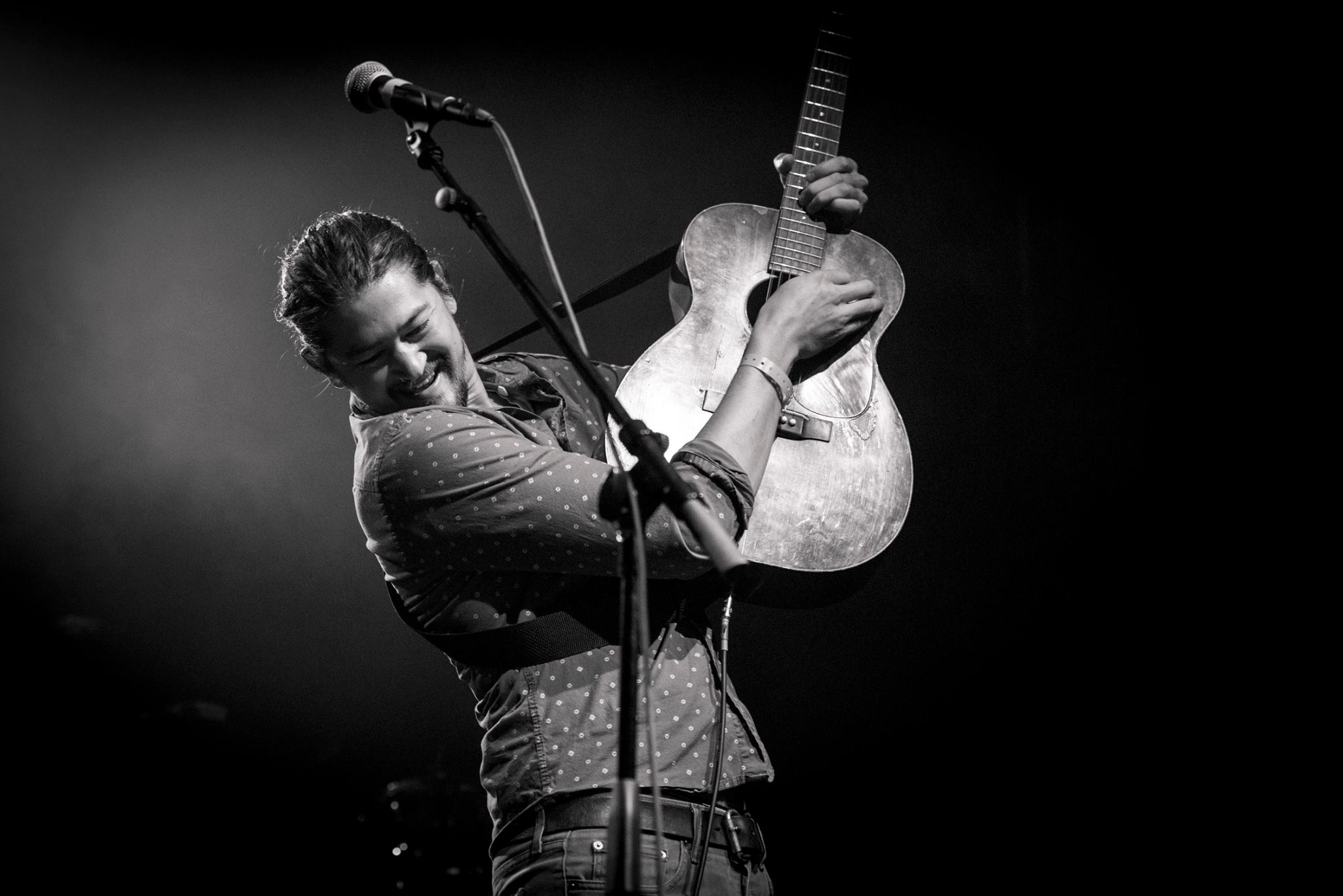 News Release Date:
June 18, 2021
Contact: Sue Moynihan, 508-957-0738
WELLFLEET, Mass. – Summer is coming, and Cape Cod National Seashore is again hosting free evening events at the Salt Pond Visitor Center. End your day the perfect way, with music, performance events, and presentations at the outdoor amphitheater on the shores of Salt Pond, or in the indoor auditorium. Events are held every Tuesday at 7 pm from June 29 through August 31, with a bonus concert on Friday, July 30. For outdoor programs, bench and lawn seating are available, picnicking is welcome, and bug spray is suggested. Indoor programs are held in the air-cooled auditorium, and doors open at 6:30 pm. Some events are geared toward families. In the event of rain, outdoor programs will be moved indoors, except "Saddle-Up," which has a rain date. Masks are required for people not fully vaccinated where six feet of social distance can't be maintained. All events are free and sponsored by Friends of the Cape Cod National Seashore. Salt Pond Visitor Center, 50 Nauset Road, Eastham.

June 29: Jay Psaros Jay has performed across the musical landscape, from bar rooms and medieval- themed dinner theaters, to small clubs, house concerts, and support slots for headlining tours with The Mavericks, Boz Scaggs, Tower of Power, and the Original Wailers.  A versatile musician, Psaros considers himself a folk artist and songwriter, but is frequently called to support acts far outside his genre. This summer he will tour as support with Three Dog Night, Foreigner, and REO Speedwagon. Outdoor performance.

July 6: Toast and Jam A Cape Cod favorite, Tim Dickey and Julie Charland are talented songwriters and multi-instrumentalists who will perform original bluegrass, modern folk, Americana, swing and more. They are often accompanied by musicians on bass and fiddle. Indoor concert.

July 13: Saddle-Up! Family Circus Show Payomet Performing Arts Center's Cirque by the Sea presents this wild west adventure through professional aerial work, juggling, acrobatics, and live music. An aspiring cowgirl dreams of working on a ranch. When she discovers the local ranch has a "men only" policy, she disguises herself to fit in with the boys. It's a rooting good time, but the prospector smells something fishy about the recruit. Outdoor performance, rain date Thursday, July 15.

July 20: Wampanoag Ways Family Program with Kitty Hendricks-Miller Kitty Hendricks-Miller (Nenaweetah) is born and raised a Mashpee Wampanoag tribal citizen and is Otter Clan. She brings her extensive background with tribal education, foodways, native craft, and traditional Eastern songs to this engaging family program that includes artifacts, stories, and insights into Wampanoag history and traditional arts and lifeways. Indoor program.

July 27: Big Jazz A musical collaboration of eclectic musicians featuring Carl Ellsworth, a pianist, keyboardist, and principal composer, who has entertained from Boston, to the Florida Keys and Cancun Mexico, joined by percussionist, vocalist, and world music teacher Lisa Brown; bass player, vocalist, and fellow composer, John Owens; and the musically fluent Frank Giasullo on flute and electronic sax.  The music ranges from original compositions to specially stylized but familiar songs from James Taylor and Nora Jones, to mainstream jazz legends. Outdoor concert.

Friday, July 30: Bonus Concert: Jason Spooner Band Jason and his band have toured extensively, sharing the stage with Ray LaMontagne, Brandi Carlisle, Guster, Amos Lee, and Blues Traveler. The band (Dan Boyden - Drums, Stu Mahan - Bass, and Dawson Hill - Keyboards) delivers a dynamic and energetic live show that takes listeners on a journey. The quartet's sounds blend roots rock, Americana, blues, folk, and groove-oriented jazz with undercurrents of reggae and soul. Outdoor concert.

August 3: Sarah Swain and the Oh Boys Sarah and the Oh Boys have been together since 2008, playing Sarah's originals, rockabilly classics, and always some unexpected treasures. Their set has a vibrant energy that always gets the crowd dancing. Featuring Sarah on guitar and vocals, Ron Siegel on upright bass, Liam Hogg on drums, and Mark Usher on lead guitar. Outdoor concert.

August 10: Jason Spooner Jason is an award-winning Maine-based songwriter who mixes elements of Americana, folk, blues, and jazz into a soothing and distinct signature style centered around his laid-back vocal delivery, complex guitar picking/strumming, and intelligent songwriting. A frequent visitor to his Outer Cape family home, Jason's looking forward to bringing his music to the Salt Pond stage. Outdoor performance.

August 17: Zoe Lewis and the Souvenirs Family Concert Originally from the UK, Zoe Lewis has been a Provincetown washashore for the last 30 years, playing gypsy jazz, jump jive, Latin grooves, swing, international folk, and funk originals on anything from the piano to the spoons and she even spins the plates! She's toured with Judy Collins, the Indigo Girls, and Richie Havens. She is joined by Jon Evans on bass, Matthias Bossi on drums, and Mark Chenevert on clarinet and sax. Outdoor concert.

August 24: CrabGrass Considered Cape Cod's premier bluegrass band, CrabGrass brings its mix of old and new foot-stomping bluegrass to the stage. The band is composed of Chris Miner on the mandolin, Les Beavan banjo, Dan Fortier guitar, Katy Boc on the fiddle and Ted Mello bass. Indoor concert.

August 31: Nature and Music, a Beautiful Marriage with Jung-Ho Pak and Michael Albaugh Cape Symphony's conductor Jung-Ho Pak and executive director Michael Albaugh present a multi-media look at how the power and beauty of nature have inspired some of the most famous and beloved music of all time. Share their enthusiasm as you hear and see video excerpts from the great masterpieces like The Four Seasons by Vivaldi, Beethoven's Pastoral Symphony, Debussy's La Mer (The Sea), and even old favorites like Carnival of the Animals. Video presentation without live musicians. Outdoor program. 
Last updated: August 5, 2021