Musicians from the Curtis Institute to Introduce National Seashore-Inspired Composition at Concert on July 28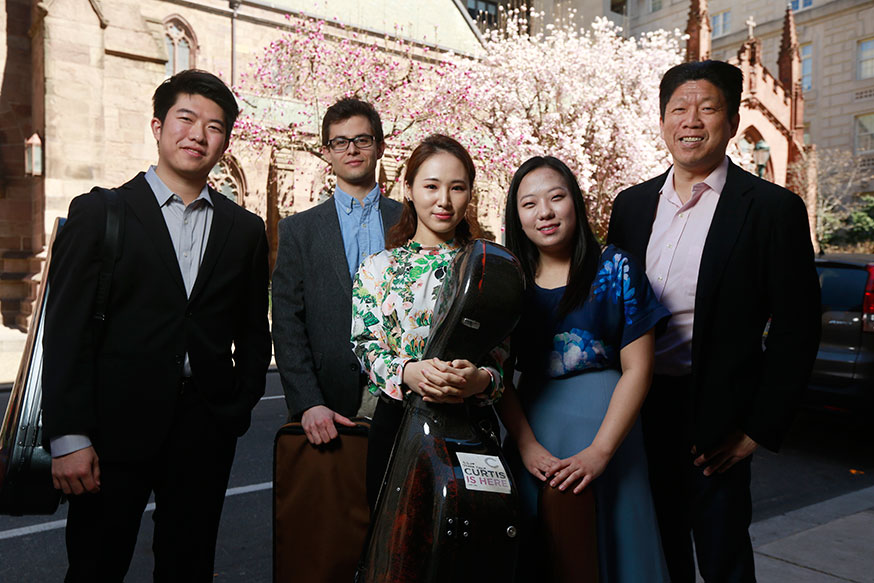 News Release Date:
July 15, 2016
Contact: Sue Moynihan, Chief of Interpretation and Cultural Resources Management, 508-957-0738
Wellfleet, MA—Musicians from the renowned Curtis Institute of Music in Philadelphia will perform a concert at Salt Pond Visitor Center in Eastham at 7 PM on Thursday, July 28. The concert is one of Cape Cod National Seashore's hallmark Centennial events this summer, featuring the introduction of a commissioned piece of music inspired by the national seashore and composed by Jonathan Bailey Holland. The full piece will be performed in Wellfleet on July 29 as part of the Cape Cod Chamber Music Festival. The national seashore concert is free, accessible, and open to the public.
The concert will be performed by musicians with the Curtis on Tour program. This global touring initiative embodies the school's "learn by doing" philosophy. The tour offers students real-world professional touring experience alongside celebrated alumni and faculty. In addition to performances, musicians offer master classes, interactive programs, and community engagement activities while on tour. Curtis on Tour also facilitates solo performances of Curtis students and alumni with professional orchestras and recital series. Since the program was established in 2008, students, faculty, and alumni have performed more than 200 concerts in Europe, Asia, and the Americas. This summer's tour includes performances at venues in Pennsylvania, and Woods Hole, Great Barrington, Eastham, Wellfleet, and Nantucket, MA. In March 2016, a Curtis on Tour ensemble offered an interactive program for students at Bourne High School during a tour to New England.
The concert is a collaborative presentation between the Curtis Institute, the Cape Cod Chamber Music Festival, and Cape Cod National Seashore, with funding assistance from an Imagine Your Parks grant from the National Park Service and the National Endowment for the Arts. Friends of the Cape Cod National Seashore also provided funding.
IF YOU GO: Salt Pond Visitor Center is located at 50 Nauset Road, Eastham. For more information about the national seashore, pick up a copy of "Park News," or visit www.nps.gov/caco.
Last updated: July 15, 2016