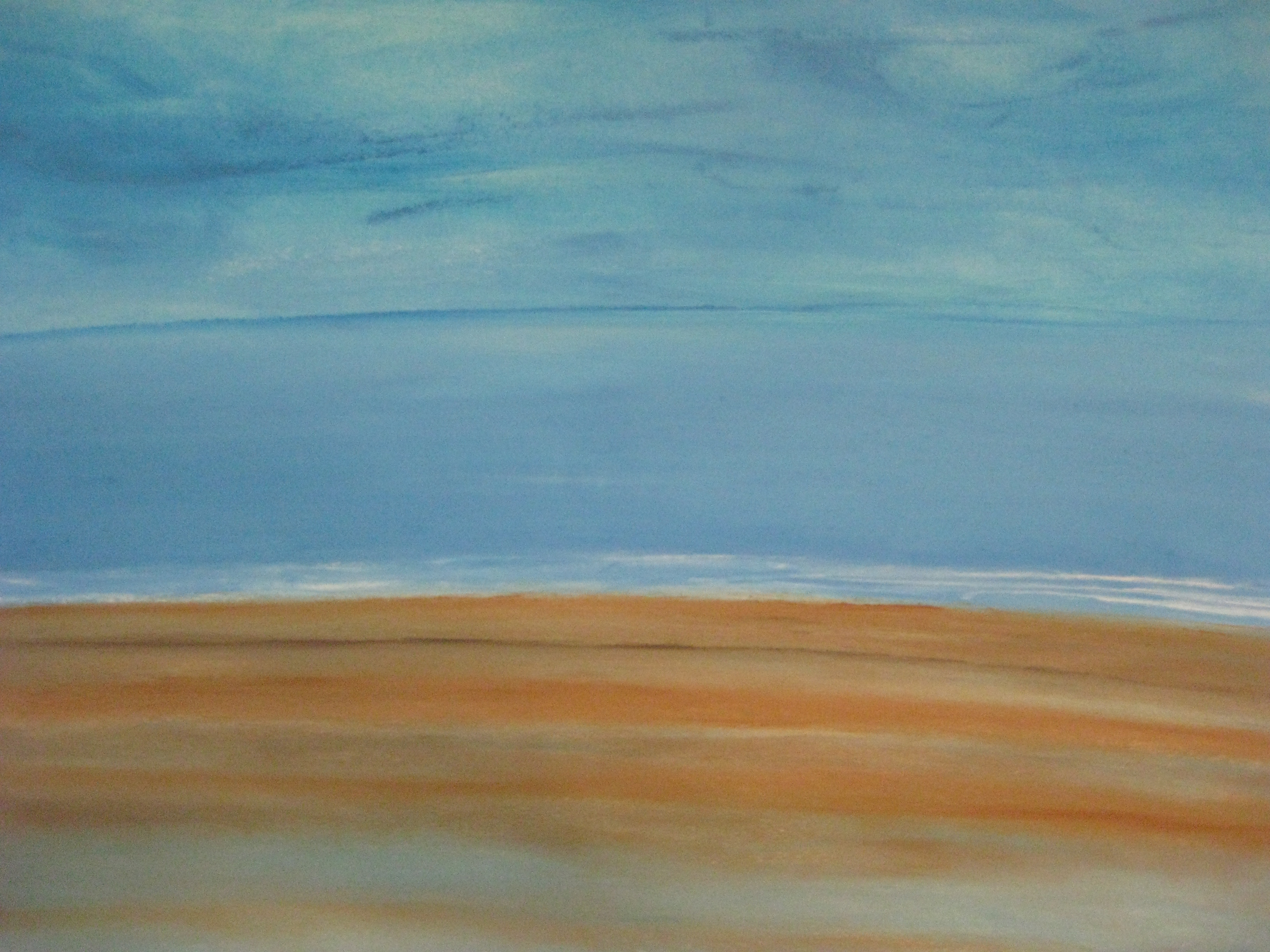 News Release Date:
November 20, 2015
Contact: Dani Crawford, 508-255-3421 x 0305
For the month of December, Cape Cod National Seashore will exhibit landscape paintings by Kathleen Dunn. The exhibit, which will be on display at the Salt Pond Visitor Center in Eastham, is part of the national seashore's ongoing series: Perspectives--Seeing Cape Cod National Seashore through Art. The national seashore has been a constant source of inspiration for Dunn, whose paintings aim to express the spirit of place.Her residencies in the dune shacks in Provincetown through the Peaked Hill Trust and the Outer Cape Artists in Residency Consortium have had a prominent influence on her art and her enjoyment of the natural resources of the seashore.
After graduating from the University of Massachusetts, Boston, Dunn studied at Castle Hill in Truro and at the Massachusetts College of Art.As an exhibiting artist and recipient of Professional Development Grants from the Massachusetts Cultural Council, Dunn most recently exhibited at the Post Office Gallery in North Truro.
A reception with refreshments will be held on Sunday, December 6 from 1-3 PM at the Salt Pond Visitor Center, 50 Nauset Road, Eastham.
IF YOU GO: Salt Pond Visitor Center is located at the intersection of Route 6 and Nauset Road in Eastham, and can be contacted by calling 508-255-3421. The center is open daily from 9 AM to 4:30 PM, withstaff to assist with activity planning. Visit the museum, view a park film, enjoy panoramic views of Salt Pond and Nauset Marsh, and shop in the gift and bookstore featuring national seashore-related items. For more information about the seashore's programs, visit the park website at 
"ident�ܹ$G�