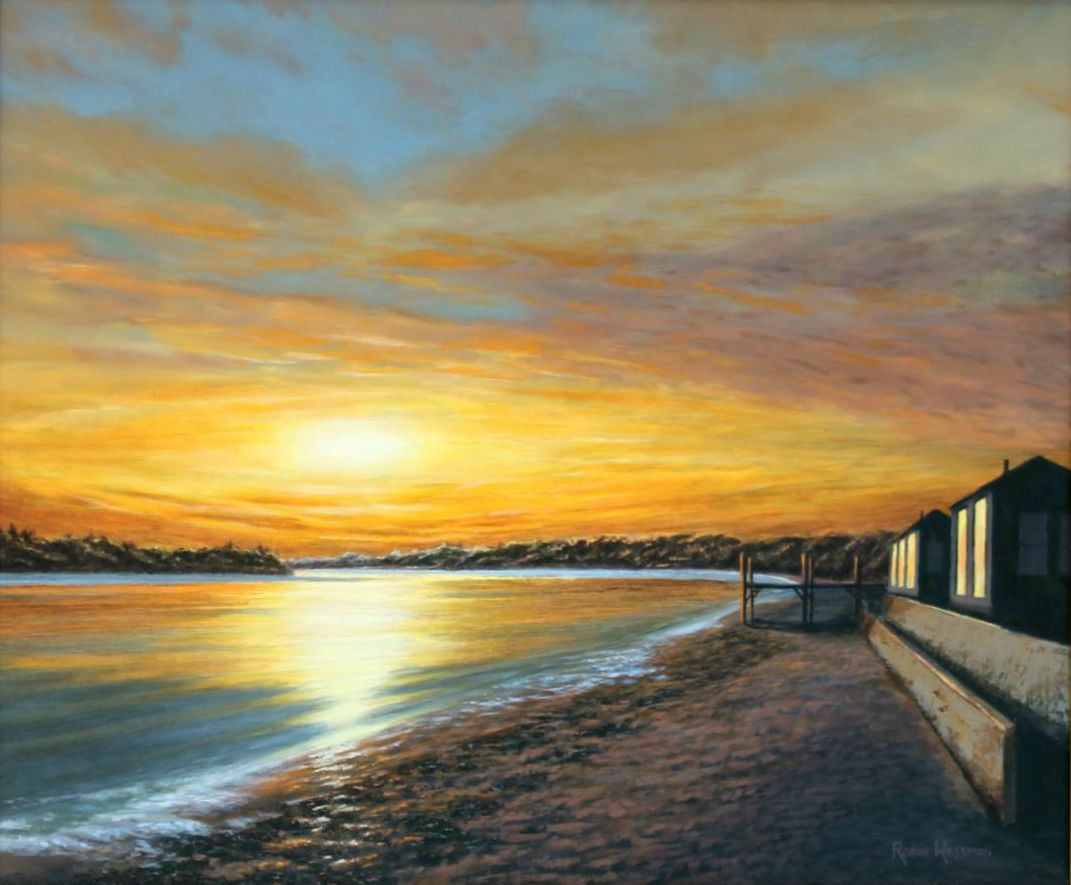 News Release Date:
December 22, 2015
Contact: Dani Crawford, 508-255-3421 x 0305
Oil paintings by landscape painter Robin Wessman will be on exhibition at the Salt Pond classroom throughout the month of January. The exhibit is part of the series, "Perspectives: Seeing Cape Cod National Seashore through Art." 
Mr. Wessman earned an MFA from Ohio University and a BA from UMass Dartmouth. He is a member of the Eastham Painters Guild, and is represented by several galleries in Massachusetts and Rhode Island. His pieces have a classic representational approach that capture the beauty and diversity of life in the national seashore. Many of his pieces include boats, boathouses, docks, and lighthouses to connect the viewer to iconic Cape Cod scenes.
The public is invited to a reception to view the exhibition and meet the artist on January 9 from 2-4 PM at Salt Pond Visitor Center, 50 Nauset Road, Eastham.