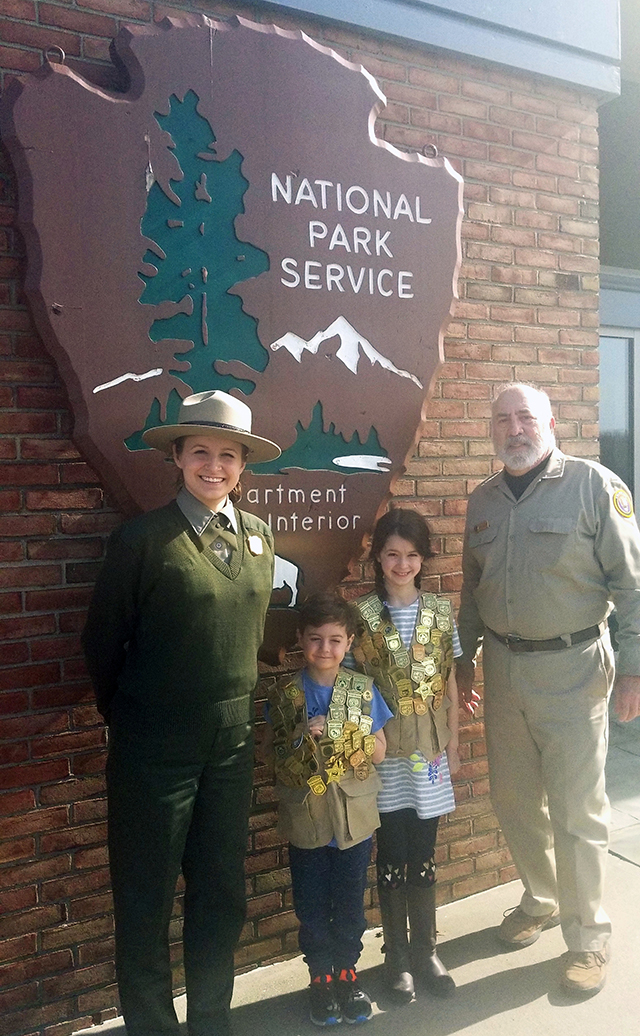 News Release Date:
March 30, 2018
Contact: North District Interpreter Jody Anastasio, 508-487-2100 ext. 0920
WELLFLEET, Mass. – Rangers and volunteers are excited to greet spring and the local and visiting families it brings.  The national seashore has a wide variety of activities planned that will entice children of all ages, history buffs, and nature enthusiasts – no matter the weather. All activities are free.
A special walk to the Smallpox Cemetery and Clapp's Pond in Provincetown is planned for April 9 at 1:00 pm.  This program is by reservation only due to terrain conditions.  Call 508-487-2100 ext. 0920 to register.
The Salt Pond Visitor Center in Eastham will have indoor nature "Touch and Learn Tables" daily between April 14-21, between the hours of 10:00 am and 3:00 pm.  Family matinees at 1:00 pm will feature "Bears" on April 17 and "March of the Penguins" on April 19. On April 20 there will be a talk on great white sharks at 2:00 pm.
The Province Lands Visitor Center in Provincetown opens for the season on April 14 with brand new interpretive exhibits.  The observation deck is a great place to look for whales, and rangers will be hosting special lookout sessions on Saturdays and Sundays between 2:00 and 3:00 pm until the end of April.  To learn more about whales, come to a whale walk on April 14, 21, or 28 at 10:00 am at Race Point Beach.  Or, attend the National Junior Ranger day program "Whale Scout," which runs from 1:00 to 3:00 pm at Race Point Beach on April 18.  This program will include a scavenger hunt and hands-on activities about whales, and children can earn a Junior Ranger patch or badge.  
The 2018 theme for Earth Day is "End Plastic Pollution," and the seashore has two special walks planned.  On April 21, Friends of the Cape Cod National Seashore is partnering with the Center for Coastal Studies for a clean-up at Herring Cove Beach.  On April 22, attend a ranger-guided walk at Hatches Harbor to learn about salt marsh restoration, climate change, and to do some clean-up in the marsh behind Race Point Light.  
April is also a time to commemorate historic events.  The "Titanic Memorial Event-106 Years" takes place at Nauset Coast Guard Station in Eastham on April 14 from 10:00 am to 3:00 pm. Join the Titanic/Marconi Memorial Association of Cape Cod, WIMGY, for a global wireless radio event that honors souls lost on Titanic and for stories of ship-to-shore wireless communication. "International Marconi Day," on April 21 from 9:30 am to 3:30 pm, at Nauset Coast Guard Station, is an annual public event that honors Guglielmo Marconi for his contributions to wireless technology.  A guided walk at the Marconi Site in Wellfleet is scheduled for April 17 at 11:00 am, and tours of the historic Captain Penniman House in Eastham will be held on April 16 and 19. Highland Light in Truro, operated by Eastern National, will open for the season on April 14. April tour hours are noon to 4:00 pm. Those climbing the light must be over 48 inches tall.
Visit the Highland Lighthouse website
for details.