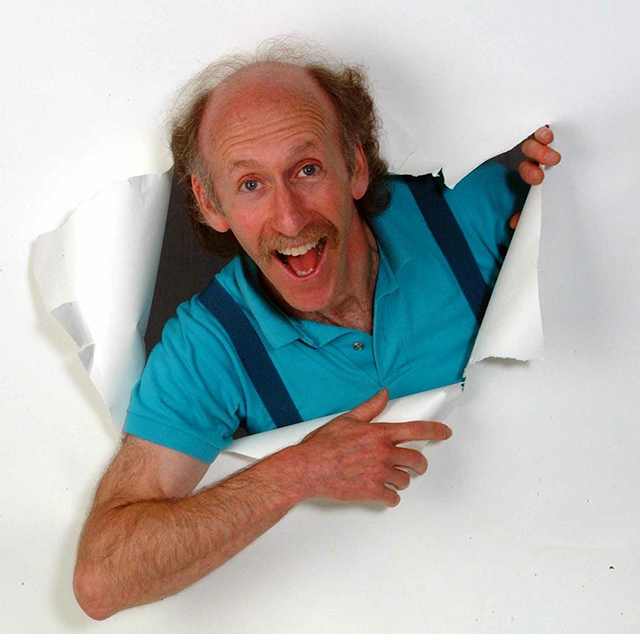 News Release Date:
June 15, 2018
Contact: Dani Cessna, 508-255-3421 ext. 0305
EASTHAM, Mass. –Summer is here, and Cape Cod National Seashore is again hosting free evening events at the Salt Pond Visitor Center. Join authors, performing artists, historians, and scientists to learn about the seashore's resources and fascinating stories. Programs are held every Tuesday and Thursday at 7 pm, unless otherwise noted. All programs are free, wheelchair accessible, and supported by Friends of the Cape Cod National Seashore. Some programs will be held at the indoor auditorium; other programs will be held at the outdoor amphitheater on the shores of Salt Pond. Bring bug spray to outdoor programs. 
Tuesday, July 3, 7 pm: Family Fun with Stand-Up Chameleon Jackson Gillman
Jackson Gillman is a one-man theatre who delights audiences as he transforms himself into a wide array of eccentric and warm-hearted characters through his many talents as mime, actor, songsmith, and storyteller. 
Thursday, July 5, 7 pm: A Few of My Favorite Things with Park Historian Bill Burke
Cape Cod National Seashore's museum collection has over 500,000 pieces, most of which are carefully stored in a climate-controlled facility in North Truro. Join Cape Cod National Seashore's historian Bill Burke for a look at some of his favorite and seldom seen museum treasures.
Tuesday, July 10, 7 pm: Salt and Family: The Life of a Humpback Whale
Join Carol "Krill" Carson at the outdoor amphitheater for an enlightening discussion about the life of Salt, the most famous humpback whale in the world, and meet a life-size example of Salt.
Thursday, July 12, 7 pm: Toast and Jam Concert
A favorite Cape Cod duo, Tim Dickey and Julie Charland, perform original bluegrass, modern folk, Americana, and more, often accompanied by friends on the bass and fiddle. 
IF YOU GO: Salt Pond Visitor Center is located at 50 Nauset Road at the intersection of Route 6 in Eastham, and can be reached at 508-255-3421. The center is open daily from 9 am to 5 pm, with staff to assist with activity planning. Visit the museum, view the seashore's new film, enjoy panoramic views of Salt Pond and Nauset Marsh, and shop in the store featuring national seashore-related items.