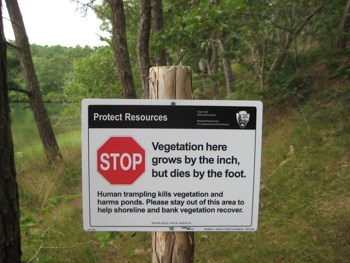 There are few areas in the world that haven't been impacted by humans to some degree. As soon as we were able to move around, the impact on the environment was profound as people sought natural resources for food, shelter, clothing, and other material goods. Eventually, as modern societies built cities, transportation networks, and industrial complexes, the human footprint became the dominant feature in most developed regions of the planet.
Although tremendous progress was made during the 20th century to recognize and protect the value of undisturbed habitat, including the formation of the National Park system in the United States in 1916, it has only been recently that efforts have been taken to repair historical damage to the environment. Over the past 30 to 40 years, the practice of ecosystem restoration has evolved to the extent that, today, significant expenditures of public and private resources are being committed to thousands of restoration initiatives around the world.
Typically, ecosystem restoration projects seek to restore the naturally occurring physical, chemical, and biological components of degraded habitats and reestablish processes leading to ecological sustainability. In some cases, this involves controlling or removing damaging non-native invasive species from sensitive habitats. Other projects focus on reintroducing keystone native species, such as the American bison or timber wolf, into habitats where they have been extirpated.