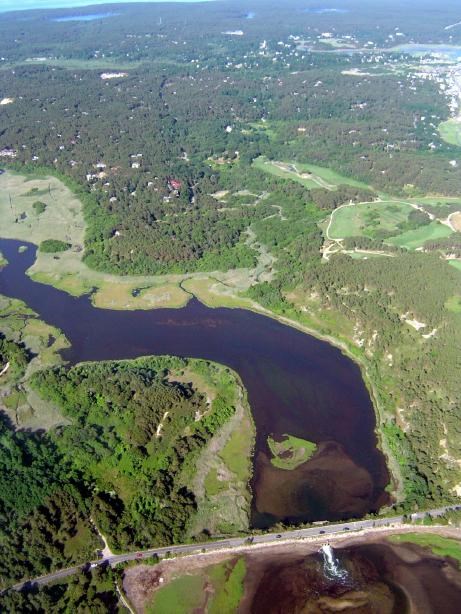 Herring River Restoration Project Newsletter, July 2011
Following several decades of hydrologic and ecological research, an incremental restoration of tidal exchange is proposed for the Herring River estuary (Wellfleet and Truro, Massachusetts). The project will be adaptively managed through regular monitoring and assessment of system response to stepwise increases in tidal flow through the Chequesset Neck dike and the modification or removal of other man-made restrictions.
Monitoring variables have been selected to address both ecological and social concerns, vetted over a lengthy scientific and public review of ecosystem status, including consideration of the sensitivity of public and private infrastructure (Herring River Technical Committee). Predictions of system response have been greatly aided by hydrodynamic modeling of tide heights and salinity distribution for a full range of restoration scenarios ranging from the status quo to unrestricted tidal exchange.