Herring River Tidal Restoration Project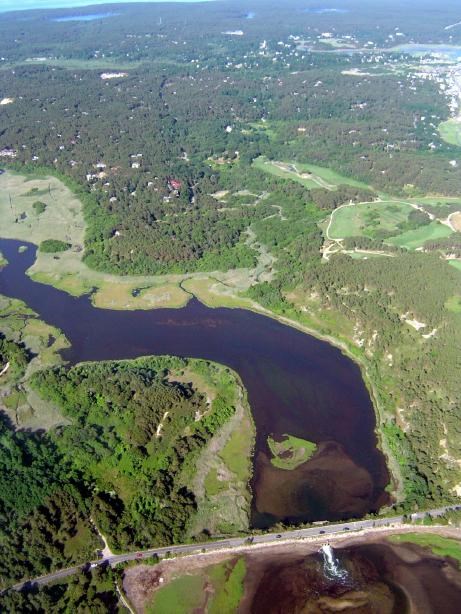 Following several decades of hydrologic and ecological research, an incremental restoration of tidal exchange is proposed for the Herring River estuary (Wellfleet and Truro, Massachusetts). The project will be adaptively managed through regular monitoring and assessment of system response to stepwise increases in tidal flow through the Chequesset Neck dike and the modification or removal of other man-made restrictions.
Monitoring variables have been selected to address both ecological and social concerns, vetted over a lengthy scientific and public review of ecosystem status, including consideration of the sensitivity of public and private infrastructure (Herring River Technical Committee). Predictions of system response have been greatly aided by hydrodynamic modeling of tide heights and salinity distribution for a full range of restoration scenarios ranging from the status quo to unrestricted tidal exchange.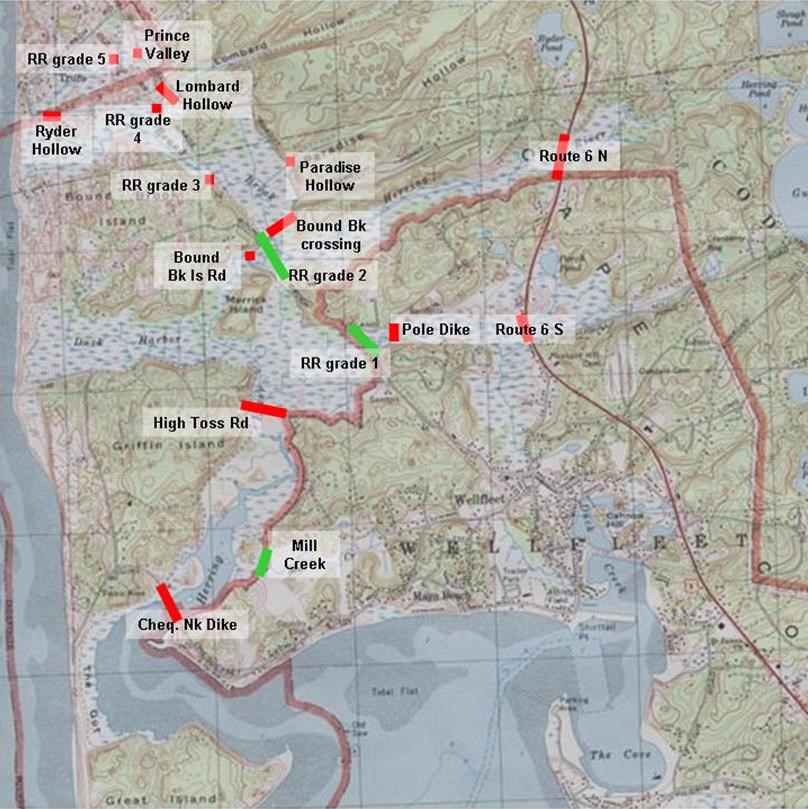 Ecological and social benefits of Herring River restoration are summarized in Figure 3. Restored tidal range leads to higher sediment transport and deposition onto the wetland surface, as sediment-carrying flood tides again flood over creek banks and onto the marsh plain. This surface has subsided over the past 100 years of diking; therefore, restored sedimentation can allow the wetland surface to rise, thereby increasing storm-surge protection for roads and other structures at the edge of the flood plain.
Restored tidal range, i.e. higher high tides, lower low tides and, thus, increased intertidal volume, produces greatly increased tidal flushing. Better flushing will reduce floodwater mosquito breeding on the wetland surface, dilute the presently high fecal coliform counts that have closed river-mouth shellfish beds, and improve water-column aeration by flooding the wetland twice each day with oxygen-rich Cape Cod Bay water.
Tidal restoration also produces a higher average water level in the estuary's wetlands. Higher water levels will resaturate wetland soils that have been drained by diking and ditch drainage since 1909, and reverse the chemistry that has given rise to high acidity, toxic metals and fish kills in receiving waters (Portnoy & Giblin 1997).
Despite higher high tides, and an increased mean water level, low tides will actually be lower with tidal restoration, improving low-tide drainage of mosquito breeding sites on the wetland surface. Improved water quality will also reduce mosquito production, indirectly by enhancing aquatic habitat for their major predators, estuarine fish.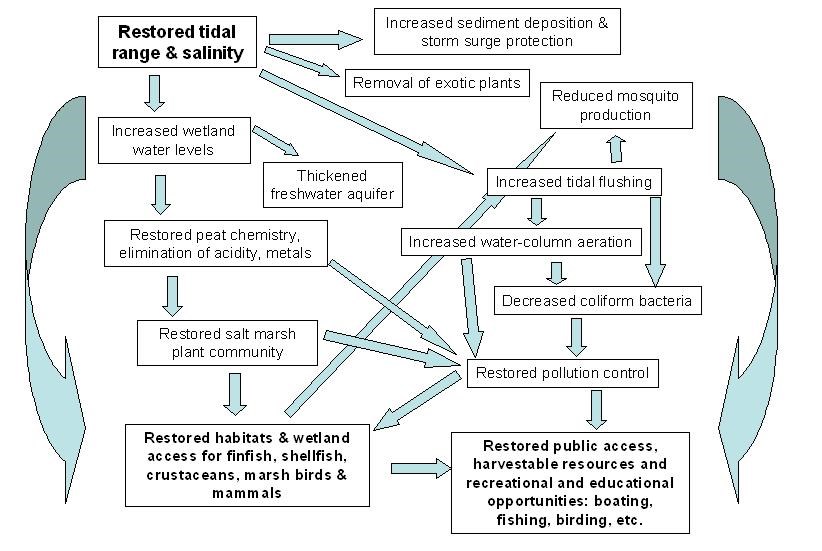 An increase in the mean wetland water level has additional benefits. Groundwater modeling predicts that the freshwater lens, the source of drinking water for all properties surrounding the flood plain, will thicken with a higher mean water level in the estuary.
Restored salinity will kill many of the salt-sensitive exotic plants that have invaded the flood plain, and enable re-vegetation by the native salt marsh plants which have a large competitive advantage once salinity is restored. Higher salinity will also reduce the survival time of coliform bacteria, thereby adding to the above-mentioned dilution effect of increased tidal flushing to further depress fecal coliform counts in shellfish beds.
The reestablishment of tidal range, salinity, overall water quality, and the salt-marsh plant community, will reclaim hundreds of acres of wetland habitats, and physical access to those habitats, for finfish, shellfish, marsh birds and mammals.
For people, this means better boat access throughout the Herring River estuary, on higher tides across an open marsh instead of the presently drained shrub thicket, with fewer mosquitoes. More importantly, it also means more extensive, abundant and diverse marine resources for observation, education and harvest both within the estuary and in nearby coastal waters.
Social concerns remain, however, including sediment transport to downstream shellfish- aquaculture grants, nuisance insect production and the flooding of low-lying roads and several homes having private wells and landscaped grounds within the coastal flood plain. Monitoring is designed both to track projected benefits and to address concerns so that restoration can be managed to achieve ecological and social objectives.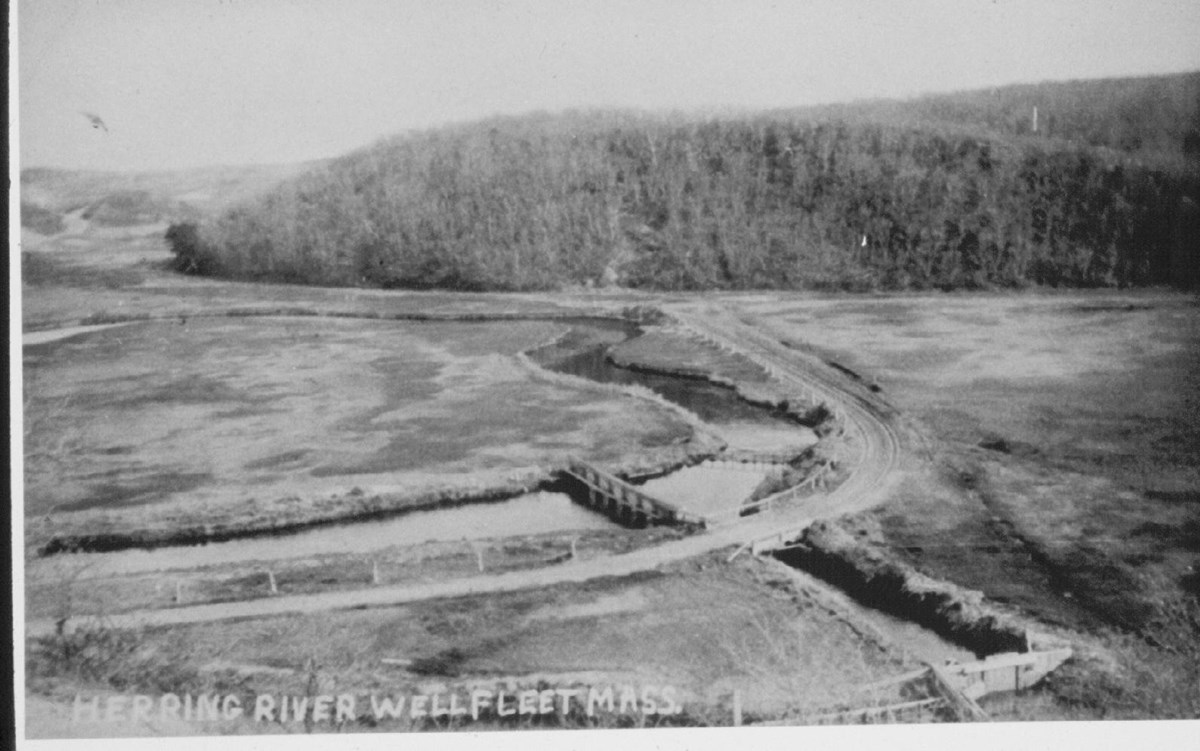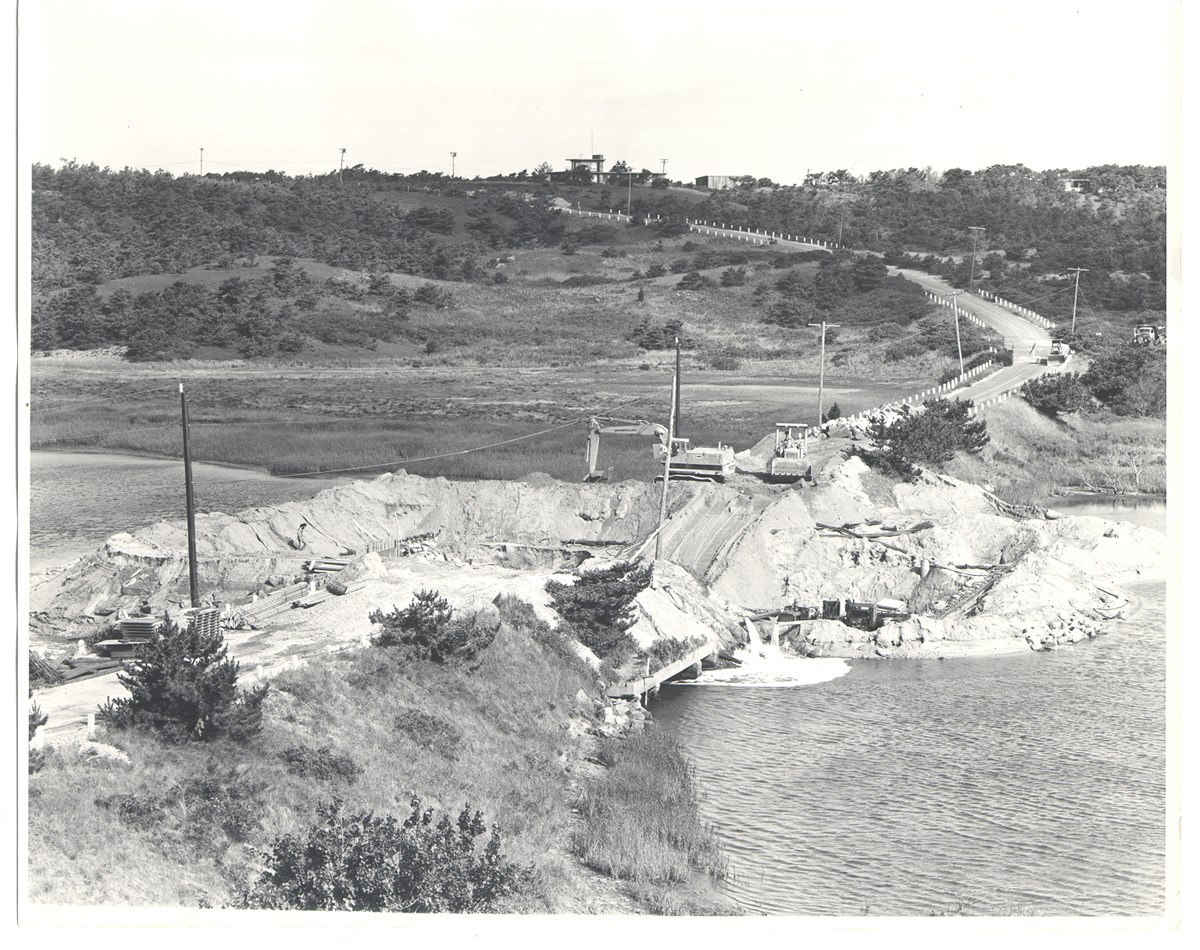 Publications, documents -- Available by request using the contact information below.
Herring River Tidal Restoration Project Conceptual Restoration Plan
Herring River Groundwater Effect Report, 2007
Sedimentation Concerns Associated with the Proposed Restoration of Herring River Marsh, Wellfleet, Massachusetts
Herring River Groundwater Effect Report, 2004
Tidal Restoration Alternatives for Wellfleet's Herring River
A Wide-Culvert Alternative for Herring River Restoration, February 2005
Other links
Last updated: September 13, 2022