Sustainability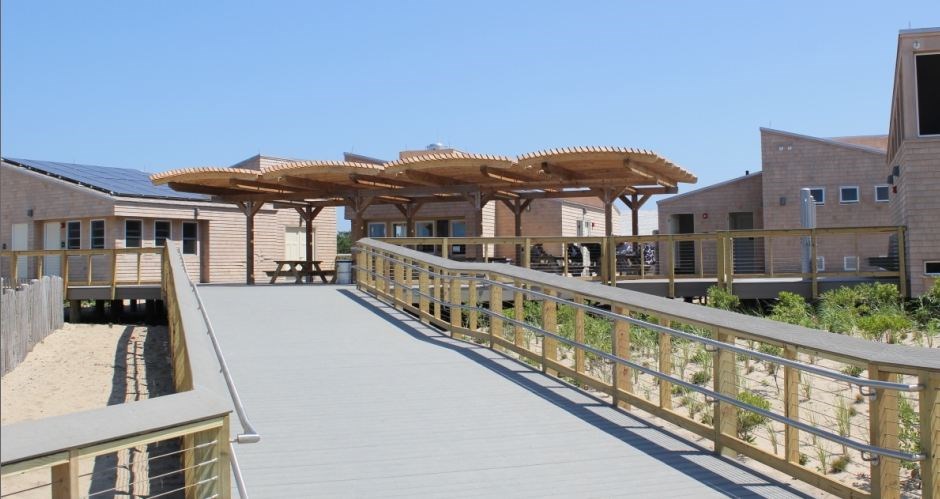 Climate Friendly Parks program at Cape Cod National Seashore - Click this link to the park's CFP Action Plan, and to specific information on energy, waste, transportation and education measures we are taking.

Please also view our video "The Green Team Takes Action"

Water bottle filling stations - Cape Cod National Seashore has made a commitment to decrease its greenhouse gas emissions by 20% by the year 2020. When you refill a reusable water bottle,you decrease the greenhouse gas emissions associated with the production, filling, packaging and transport of disposable water containers.

Designated water bottle filling stations have been installed in high public use areas of the park, making it easy to refill your water bottle.
Filling stations are located:
- Inside Salt Pond Visitor Center
- Outside Salt Pond Visitor Center Restroom Building
- Outside Province Lands Visitor Center
- Inside Highland Light Keeper's House bookstore
- Outside Herring Cove Beach Bathhouse
- Outside Head of the Meadow Beach facilities
- Outside Marconi Beach restroom facilities
- Outside Nauset Light Beach restroom facilities
- Outside Coast Guard Beach Bathhouse
In just two seasons, our Province Lands Visitor Center filling station helped eliminate over 35,000 disposable plastic bottle waste! Help us make a difference, and please refill your water bottle.
Last updated: November 18, 2019