Service Animals
Cabrillo National Monument welcomes all individuals and their service animals to the park! Please ask a ranger at the park or call ahead for further information. Please
email
or call 619-523-4285.
Service animals are working animals, not pets. The work or task a dog has been trained to provide must be directly related to the person's disability. Dogs whose sole function is to provide comfort or emotional support do not qualify as service animals under the ADA. You can also read a full
definition of service animal
from the ADA. Please also read through the
general pet policy
for Cabrillo National Monument.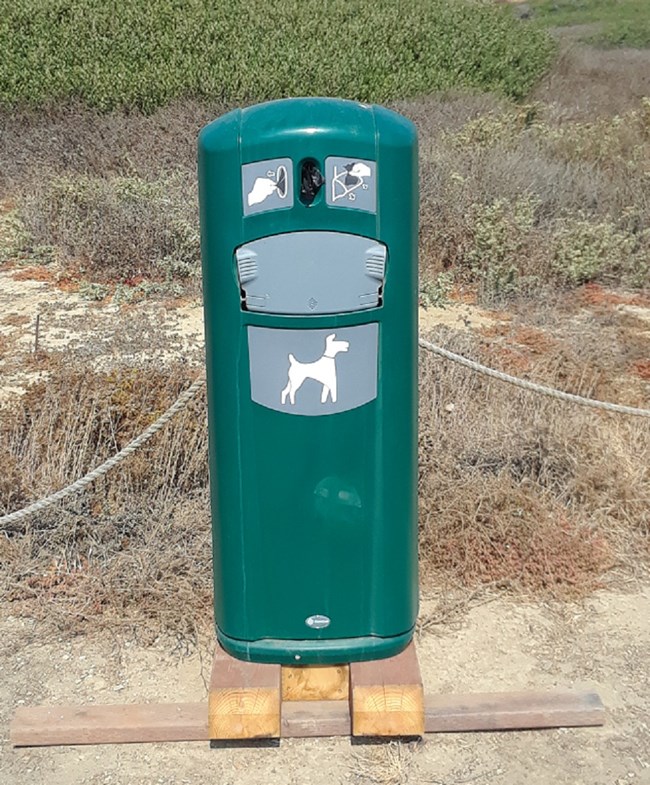 Here are some general guidelines for you and your service animal to have a safe visit to Cabrillo National Monument.
Water
Potable water is available at the Visitor Center, the Old Point Loma Lighthouse, and at the Tidepools. Please bring your own bowl to supply water to your service animal.
Terrain
The main areas of the park are concrete or asphalt. The two trails in the park are on hard-packed dirt which can be uneven at times. Check out the mobility accessibility page for more information.
Waste
Please remember to bring a plastic bag to clean up after your animal. Cabrillo National Monument is a pack-it-out park. There is only one trash can in the main area of the park. It is located at the Visitor Center near the vending machines. There is a dog waste can on the Coastal Trail just east of the steps down to the main tidepools by parking lot 1.
Wildlife
Wildlife can be encountered anywhere in the park. There are many cottontail rabbits and various lizards that race across the paths in front of visitors. Snakes are also common in the park. The Southern Pacific Rattlesnake is the only venomous snake at Cabrillo National Monument. Gray Fox also live in the park.
Leash
Service animals must be on a leash no longer than 6 feet in length at all times.
Last updated: January 14, 2021