Photos & Multimedia
Park Videos and Photos
Park Videos - Here you can watch specific videos about life at Cabrillo National Monument.
Photo Gallery - This section highlights some of the features of Cabrillo through photos.
"What's the view like right now?"
Experience a live view of San Diego from the webcam hosted by SunDiegoLive.com.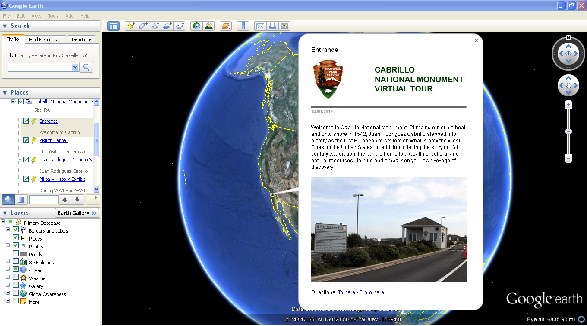 Download
Google Earth
to explore Cabrillo National Monument from your computer!
Explore Cabrillo National Monument using Google Earth. Join us on a narrated tour of the monument through this
interactive map
. The tour is a guide to the park that includes a voiceover and pop-up balloons along the way. View the fly-over video or click through the interactive map to hear the unique stories of many key features of the park.The tour is available through a downloadable KMZ file that opens in Google Earth or with a web browser plug-in (software) available at http://earth.google.com/plugin/tours.
Click on the video to view a short preview of the tour.

Duration:

2 minutes, 5 seconds


Last updated: May 30, 2020