Lizards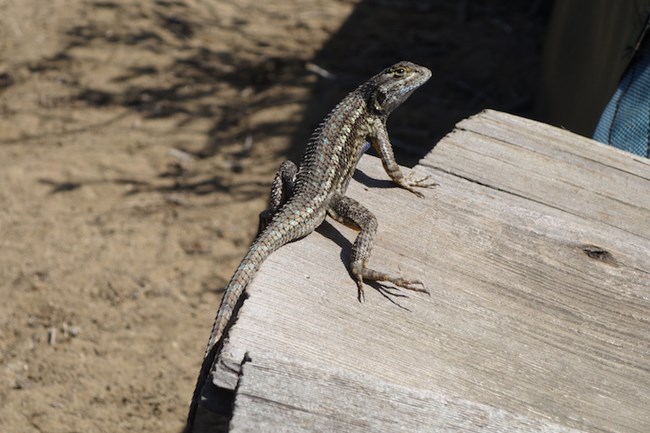 Great Basin fence lizard (Sceloporus occidentalis longipes):
This is a common lizard that eats small invertebrates. This particular species is a huge benefit to humans because of a protein in its blood that kills the bacterium in ticks that causes Lyme disease.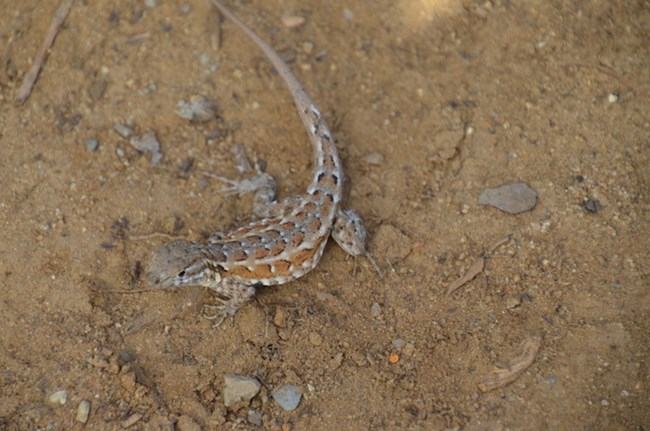 Western side-blotched lizard (Uta stansburiana elegans):
This common lizard eats small invertebrates. Similar looking to the western fence lizard, adults are smaller and have a gular fold. Males have evolved an interesting mating strategy – read about it here. [http://www1.ucsc.edu/currents/02-03/06-23/lizards.html]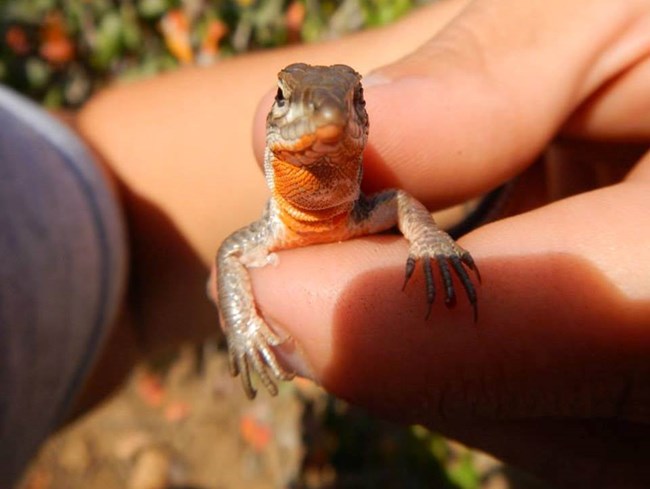 Belding's orange-throated whiptail (Aspidoscelis hyperythra beldingi):
Because of habitat fragmentation and habitat loss, this species now only inhabits approximately 25% of its historic range, but it does very well at Cabrillo National Monument. It eats small invertebrates and is a common sight at the park. Look for a lizard with a bright orange throat and a long tail.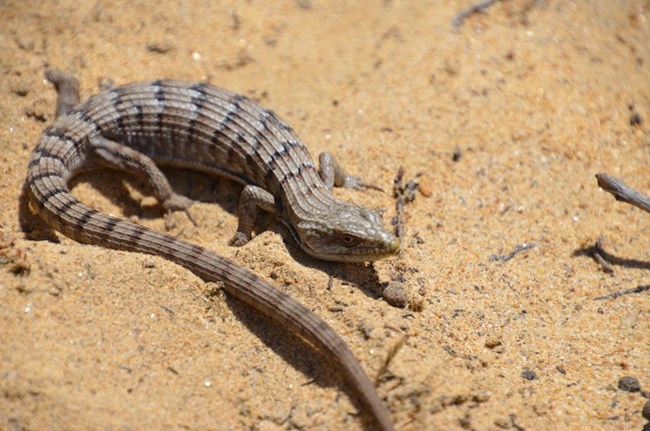 San Diego alligator lizard (Elgaria multicarinata webbii):
This is a somewhat common and very large lizard with short limbs and a long tail. The alligator lizard can be mistaken for a snake at times because of its long tail and snake-like locomotion. This species will eat small invertebrates, small lizards and small mammals. It will sometimes feed on bird eggs and young birds.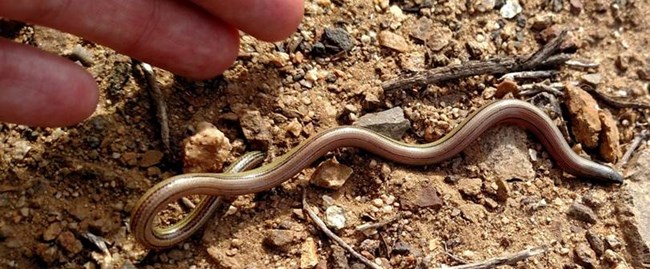 Southern California legless lizard (Anniella stebbinsi):
This is not a snake! It's a legless lizard because it has eyelids and can drop its tail to help it escape a predator. This species spends a lot of its time underground, so it can be difficult to find. It feeds on insects in larvae form, beetles, termites, and spiders.
Last updated: January 4, 2016