A Virtual Visit to the Tidepools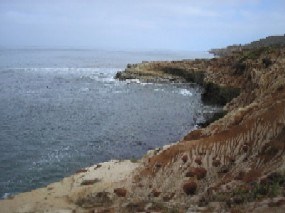 High tide at the intertidal area of Cabrillo National Monument. Lots of water, but no tidepools!
Now that's more like it! A good example of low tide - let's begin our exploration!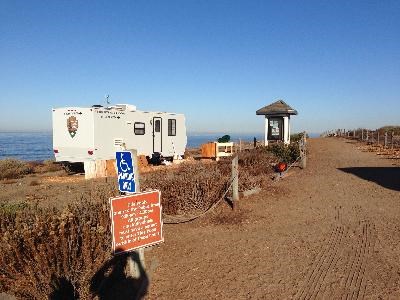 When you arrive at the tidepools, stop first at the kiosk at the trailhead and check out the latest exhibit.
Visit the Education Table if volunteers are working.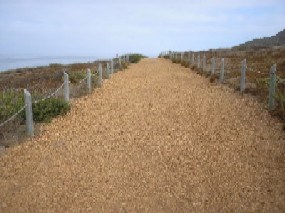 Less than 150 yards, a short trail heads from the kiosk to a set of stairs leading to the tidepools.
The tidepool trail leads to the first set of stairs.....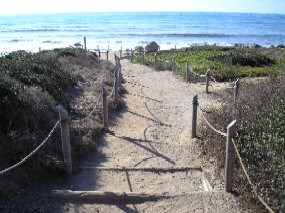 .....then proceeds down a second set of stairs.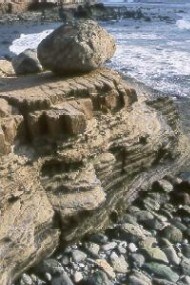 The trail ends at a grouping of balanced rocks, deposited on their rocky perch by strong wave action.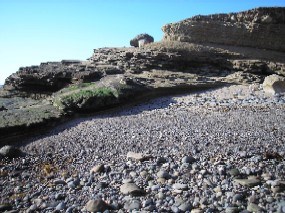 A short scramble down natural sandstone steps and you're standing in the tidepool's rocky cove. Remember to use caution when negotiating the steps, as they can be uneven and slippery.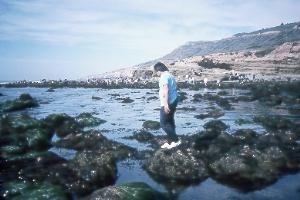 Venture out and discover what waits in the pools between the rocks after the tide has receded.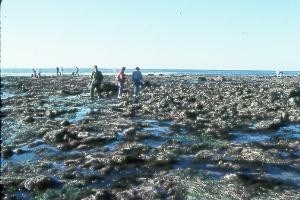 An entire new world is revealed at low tide.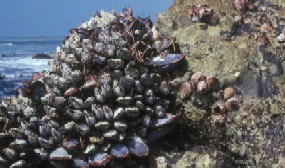 Mussels robustly cling fast to their exposed rock.....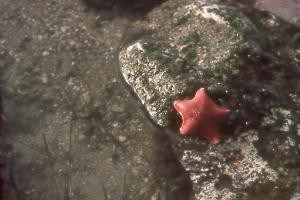 .....while a bat star patiently waits for someone to discover its quiet beauty.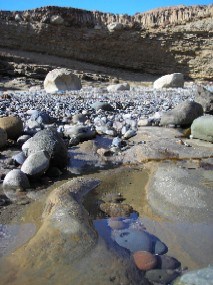 Don't be afraid to crouch down low to get a close-up view.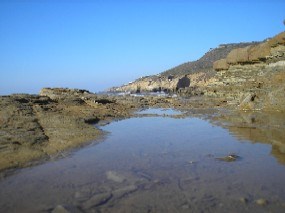 When you leave, be sure to discover the beauty of the high splash zone, located by the balanced rocks. Be careful, however, and watch your step: you are now back on top of the cliffs.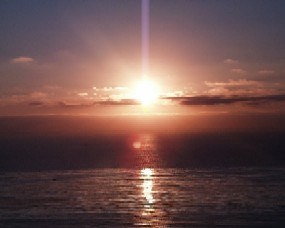 The end of another picture-perfect day at the tidepools of Cabrillo National Monument. What did you discover?


Last updated: August 7, 2020