Plant Adaptations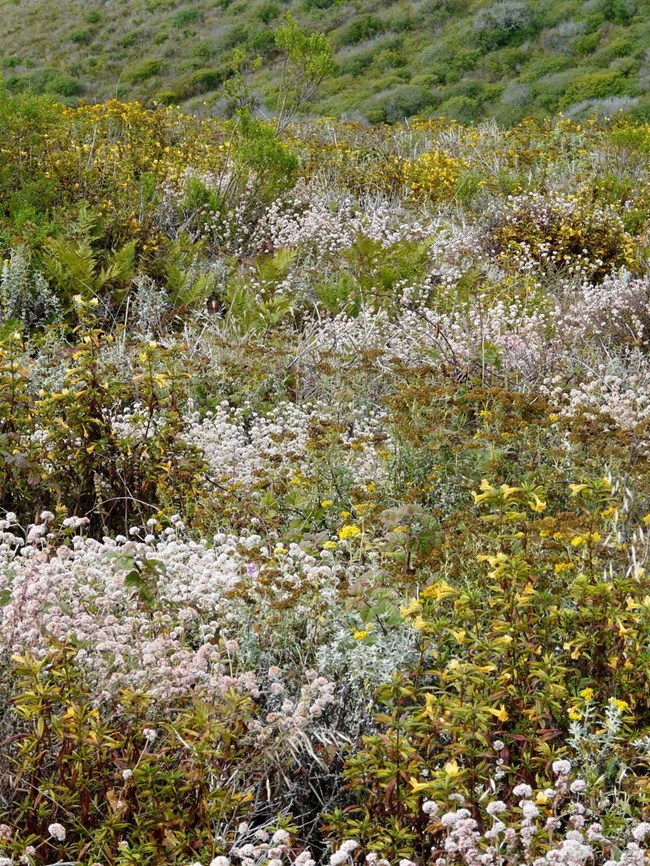 Coastal Sage Scrub is a unique and disappearing habitat type in southern California, but is well preserved at Cabrillo National Monument. This program introduces the plants, animals, and the critical relationships that exist between these organisms and their environment.

IMPORTANT: Please Read

Reservations are for in-person and virtual programming.

We will reassess the safety of in-person programming on a month-by-month basis. In-person programming is subject to cancelation at any time if conditions are deemed unsafe.

At this time, all participants of in-person programming are encouraged to wear a mask, but it is not required when with a park ranger.

Scheduling is done on a first-come first-served basis.

Onsite science programs are available Monday - Friday, with two program time slots per day: 10:00 AM - 11:00 AM and 11:15 AM - 12:15 PM (Except intertidal programs based on tide times). Conservation & Comics is 1.5 hours.
Available September-May.

Last updated: August 31, 2022