Trails & Rails Docents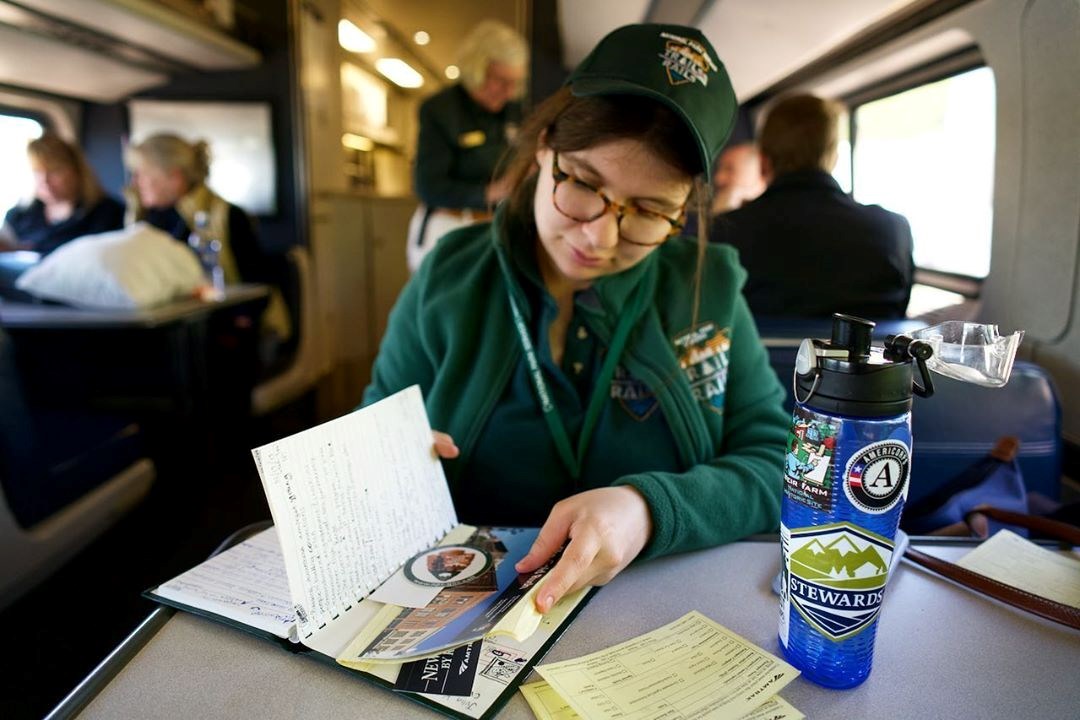 Trails & Rails is an innovative partnership program between the National Park Service and Amtrak. This program provides rail passengers with educational opportunities that foster an appreciation of a selected region's natural and cultural heritage; it promotes National Park Service areas and provides a value-added service to encourage train ridership. It also renews the long tradition of associating railroads with National Parks.

Cabrillo National Monument docents onboard from San Diego to Los Angeles and engage passengers in meaningful and enriching conversations about the visible scenery on the journey, the park and its resources, and the National Park Service!

Interested in becoming a Trails & Rails docent and learning more? To find out more about availability and eligibility, please contact cabr_volunteers@nps.gov for current and upcoming volunteer opportunities.
Last updated: March 20, 2021