Tis' the Season to Science in the Cabrillo Rocky Intertidal!  Check out some fun snapshots our biologists took while tidepool monitoring.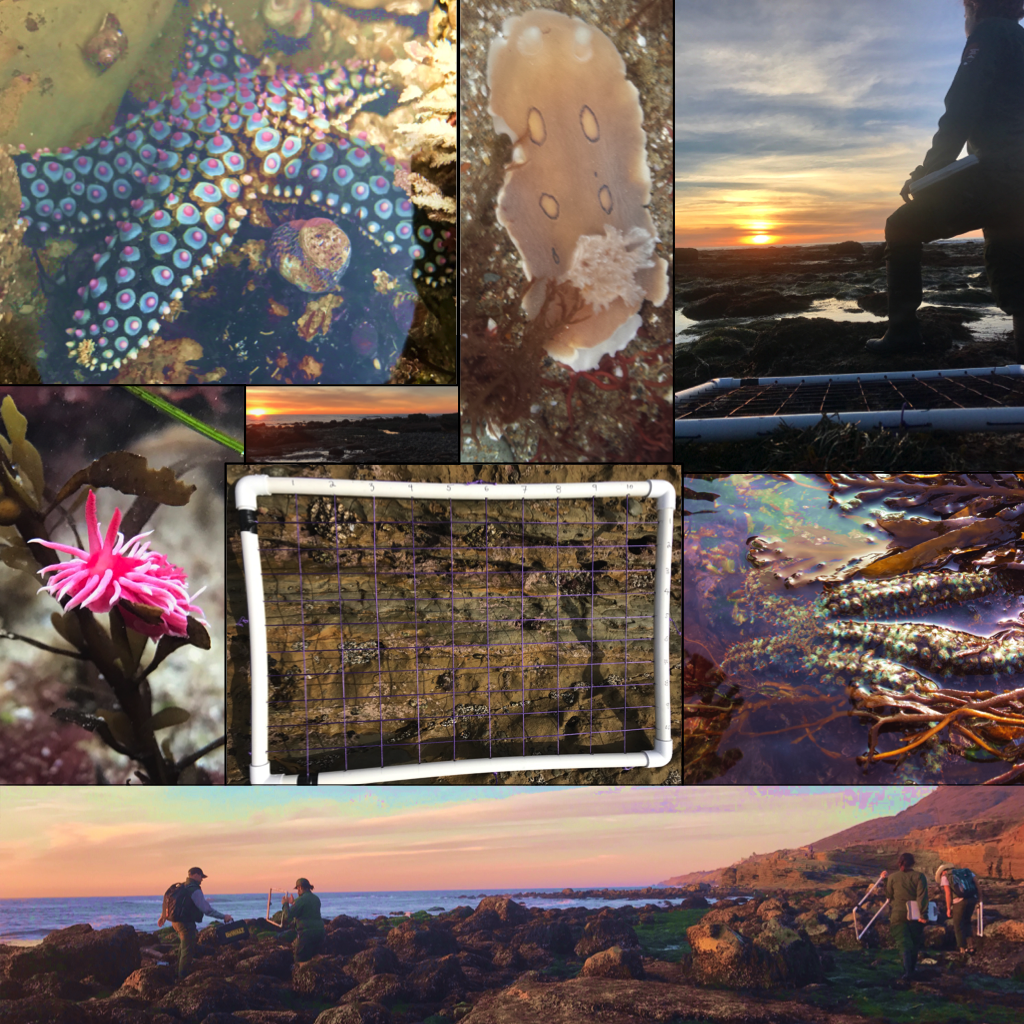 Photos from Upper Left: Knobby Sea Star (
Pisaster giganteus
), Brown-Ringed Nudibranch (
Diaulula sandiegensis
), Park Ranger (
Parkanus rangerii
), Hopkins Rose Nudibranch (
Okenia rosacea
), Sampling Quadrat, Fragile Rainbow Star (
Astrometis sertulifera
), Sampling teams  
During the winter low tides our marine biologists and TPERPers (Tidepool Protection, Education, and Restoration Personnel) participate in intertidal data collection. Since 1990, the National Park Service has been tasked with understanding and monitoring the ocean ecosystems within the Cabrillo park boundaries. This critical information allows us to best manage these areas for their preservation and protection.