High Tech North County schools have been a key part of the San Diego Urban Ant Project, a project designed to identify the presence/absence of the invasive Argentine Ant in San Diego County, since the beginning. Hundreds of High Tech students have surveyed sites throughout San Diego County and so far, we have found 10 native species in addition to the Argentine Ant at Cabrillo National Monument (see past Field Notes regarding the project
here
).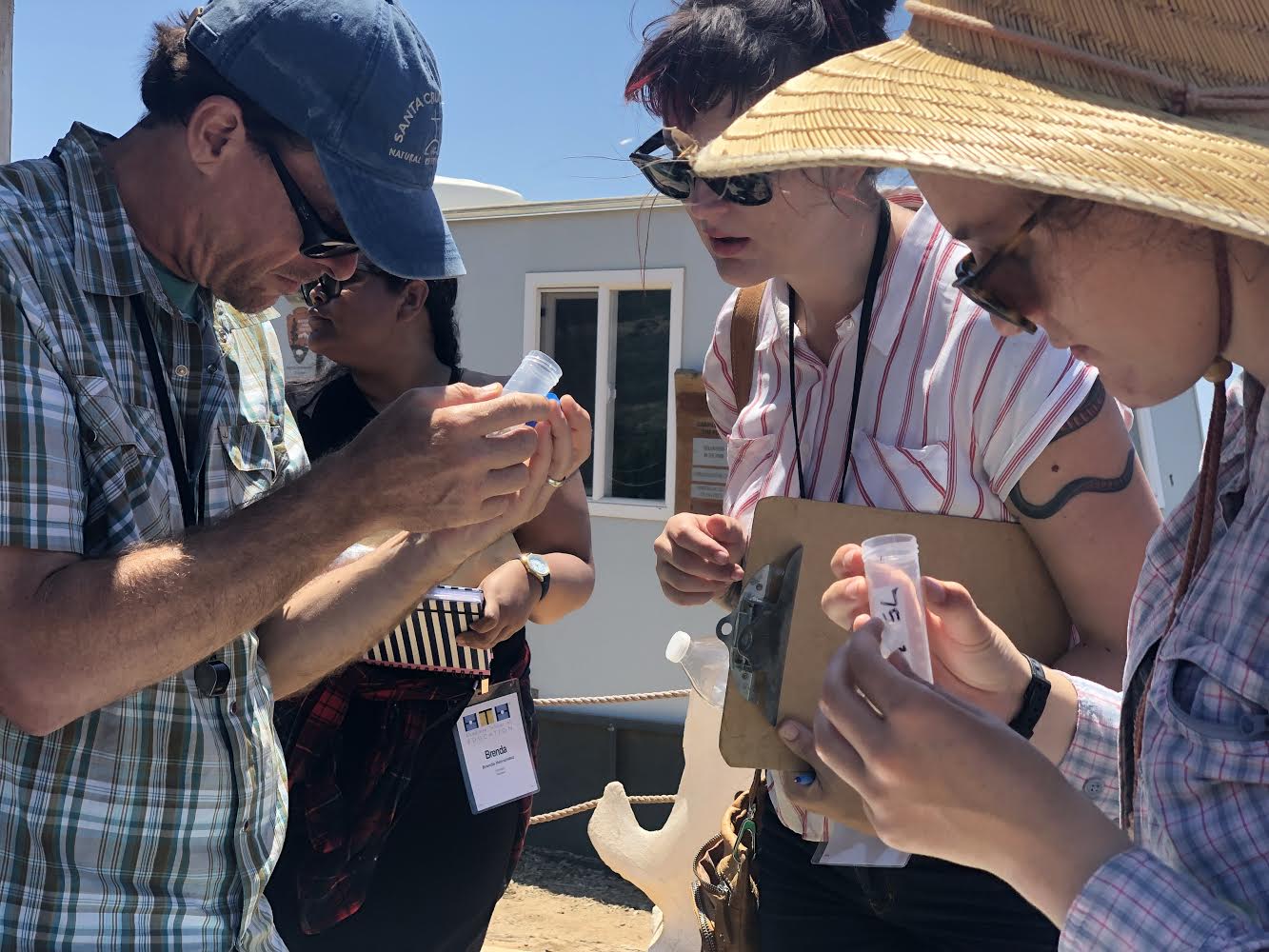 NPS Photo/Nicole Ornelas – Dr. David Holway of UCSD and one of his lab members closely examine ant samples collected while a High Tech teacher looks on.
While their classrooms are empty this summer, High Tech North County teachers have been hard at work preparing for the new school year. On August 6, 24 teachers came to Cabrillo National Monument to conduct an ant survey, this time without their students. Dr. David Holway from UCSD, the creator of the San Diego Urban Ant project, was also in attendance to identify the ant species collected. The faculty surveyed 12 sites in the tidepool area and found three species at four different sites, and none of them the Argentine Ant! The species include the Cone Ant (Dorymyrmex bicolor), the Southern Fire Ant (Solenopsis xyloni) and a new species not found at the park before – the Honeypot Ant (Myrmecocystus spp.)! This brings our total number of native ants at Cabrillo to 11 species!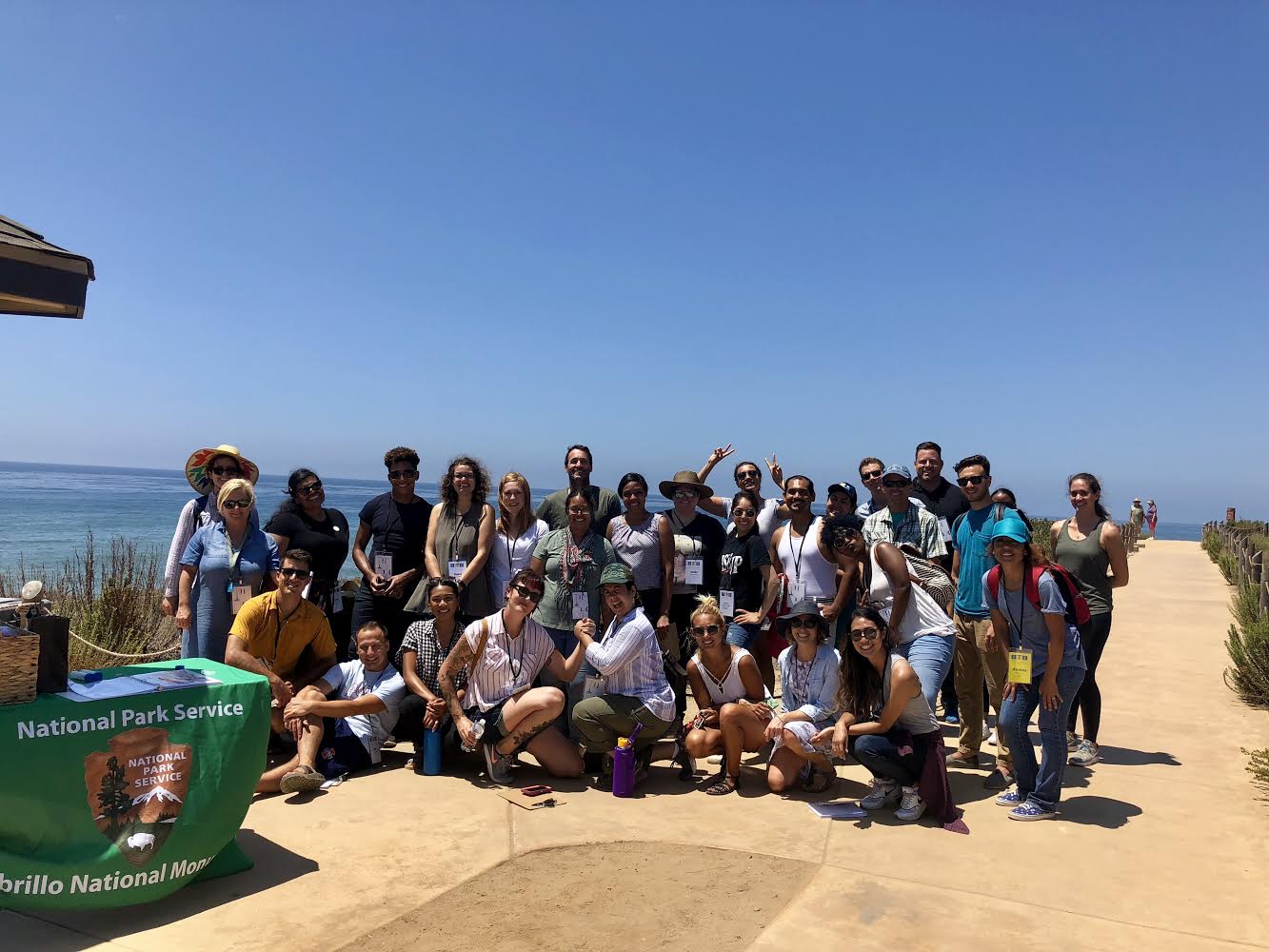 NPS Photo/Nicole Ornelas – the High Tech North County faculty pose for a photo after completing their ant survey on August 6.
The goal of this teachers-only survey was to prepare the faculty to bring their students to the park to conduct another survey during the school year. We are thrilled to be a part of this important project and can't want to see the students soon!
Check out the Cabrillo data from the SD Urban Ant Project on our StoryMap:
http://arcg.is/15W8u90