Hi,
My name is Keanu and I was an intern for Cabrillo National Monument during the summer of 22'. I have had wonderful experiences during my time here and was able to learn so much about the different roles of the individuals who surround me. I was interning under Ranger Sandy who is an Interpreter Ranger and Volunteer Coordinator at the park. Interpretive Rangers speak about the park's history, background, and impact of how things came to be. My role at Cabrillo is the Volunteer Program Assistant Intern. During my time here I shadowed many people practicing in their fields, worked to create volunteer/hiring opportunities for under-represented communities, and established what the National Public Lands Day event at Cabrillo NM will be looking like this year.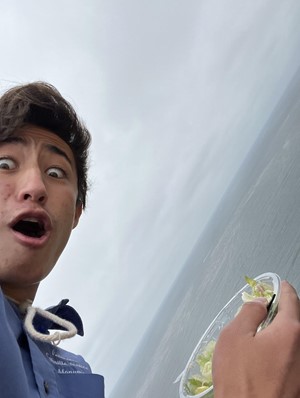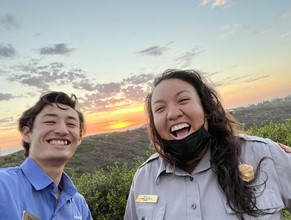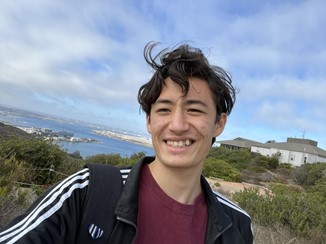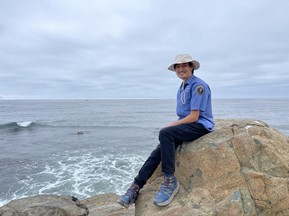 One standout moment to me was being able to shadow interns Brent and Taro. They work together as a team to monitor fog at different levels of elevation and analyze data to see different patterns depending on the time of day. We got to go alongside the Bayside trail, traveled off-trall, then wandered through bushes until we arrived at an old bunker not open to the public. Next to this bunker from WW2 was a fog monitoring machine that they operated. I got to see how the data is collected, how it's able to uphold its weight, and the importance of varying machine positions of height when monitoring fog. Our conversation was very fun, as we even bonded over ridiculous school/college stories.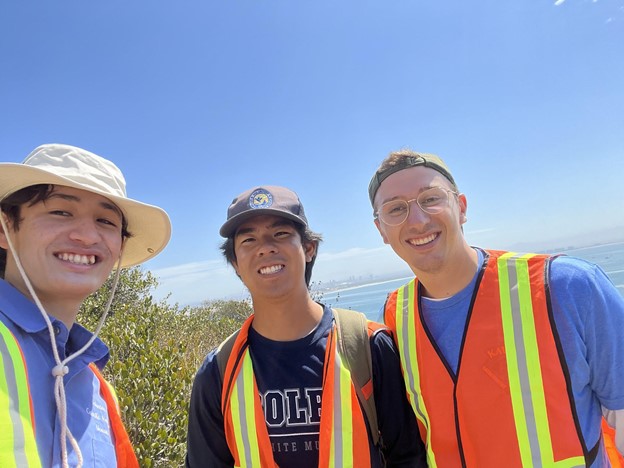 Although my time here at Cabrillo was brief (6 weeks), I was able to connect with many rangers, learn what their daily life is like working in the park, and what made them choose a career with the National Park Service. I connected with Science Educator Sam over Comic-con, their favorite part of San Diego, chatted with Ranger Carmen about life, and Science Educator Andrew with the fun, "CAW-CAW!" sounds. It was a very fun experience overall and I was able to learn so much.My list of things here I have done is as long as an entire Google document! I explored the history of WW2 along the Bayside trail, learned that some plants look withered but are actually still alive, and that in between the two buoys in the bay is the deepest section. Hence, why all the passing naval ships go through that area. I also got to meet with several rangers and staff to learn how they got to where they are and their passions in the outdoors.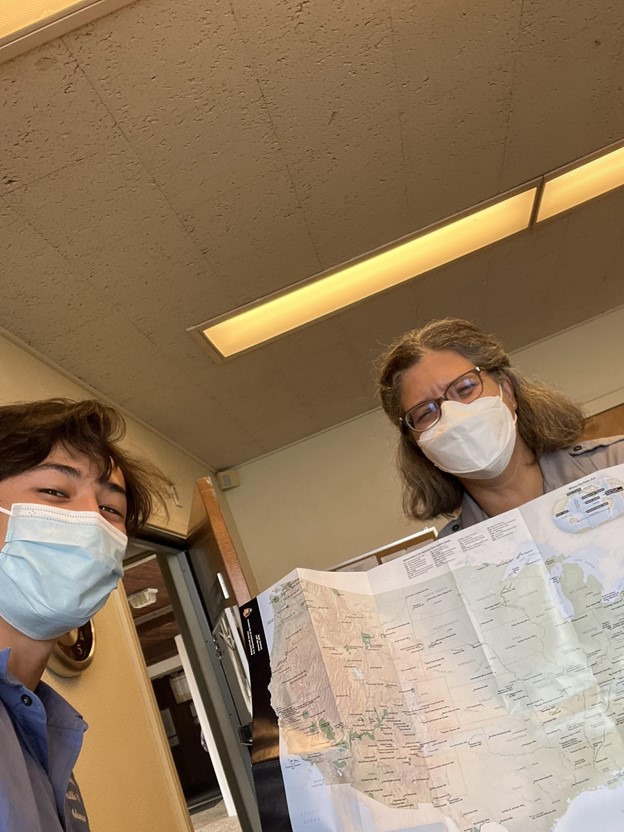 One of my most memorable highlights was walking in the Pride Parade with multiple rangers and others representing Cabrillo National Monument (NM). It was the first time in history that Cabrillo National Monument was walking in San Diego's Pride Parade! It was so fun waving that small rainbow flag, passing out stickers, and seeing the crowd's enthusiasm that Cabrillo NM was there. It was just as impactful that the park showed representation and how this job is not only for a singular type of person. How when someone will now say park ranger, you will be the type of person that comes to mind.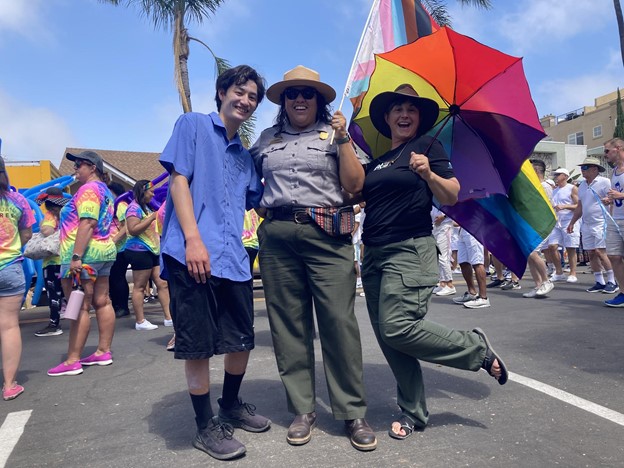 Overall, my time at Cabrillo NM has been memorable. I was contemplating different jobs this summer and I can say I don't regret trying something new. I saw firsthand the account of why representation matters in the park, how the way someone is treated helps shape an inclusive environment, and why seeing someone who looks like you can change a persons day. Inclusivity matters even if it's only a simple "Hello, welcome."

Besides, seeing the overview of San Diego's bay just outside your office window is something I don't think I will be able to say again.

-Keanu