It takes a village to preserve and protect our national parks. From park staff, volunteers, and the community at large it's a big job that requires folks of all ages, experience, and abilities to tackle. This is why NPS organizations like the Southern California Research Learning Center (SCRLC) recruit community researchers to help park scientists answer crucial ecological questions. We can't protect what we don't understand, and we can't understand without diverse assistants!
Enter the Boz Institute's Research Immersion Program. This STEM (science, technology, engineering, math) initiative recruits high school and early college students to tackle problems in the real world. Boz asked their students, "How are humans affecting ecosystems and the species that live in them?". We caught up with one of these youth researchers to learn how she is answering this question. See how she's changing the world below!
Science educator Sam Wynns: What's your earliest memory of being interested in STEM?

Researcher Ellie Lewis: I have been interested in STEM for as long as I can remember. Even dating back to learning my multiplication tables or talking about animals in science class, I've always found STEM to be gratifying in its straightforward nature. In terms of my love for experimenting and making discoveries, I'd say that my love for that started around middle school when we began learning about body systems and I fell in love with dissections. I loved putting gloves and goggles on and being in charge of my own learning and getting messy. I've chased that feeling since then and haven't looked back!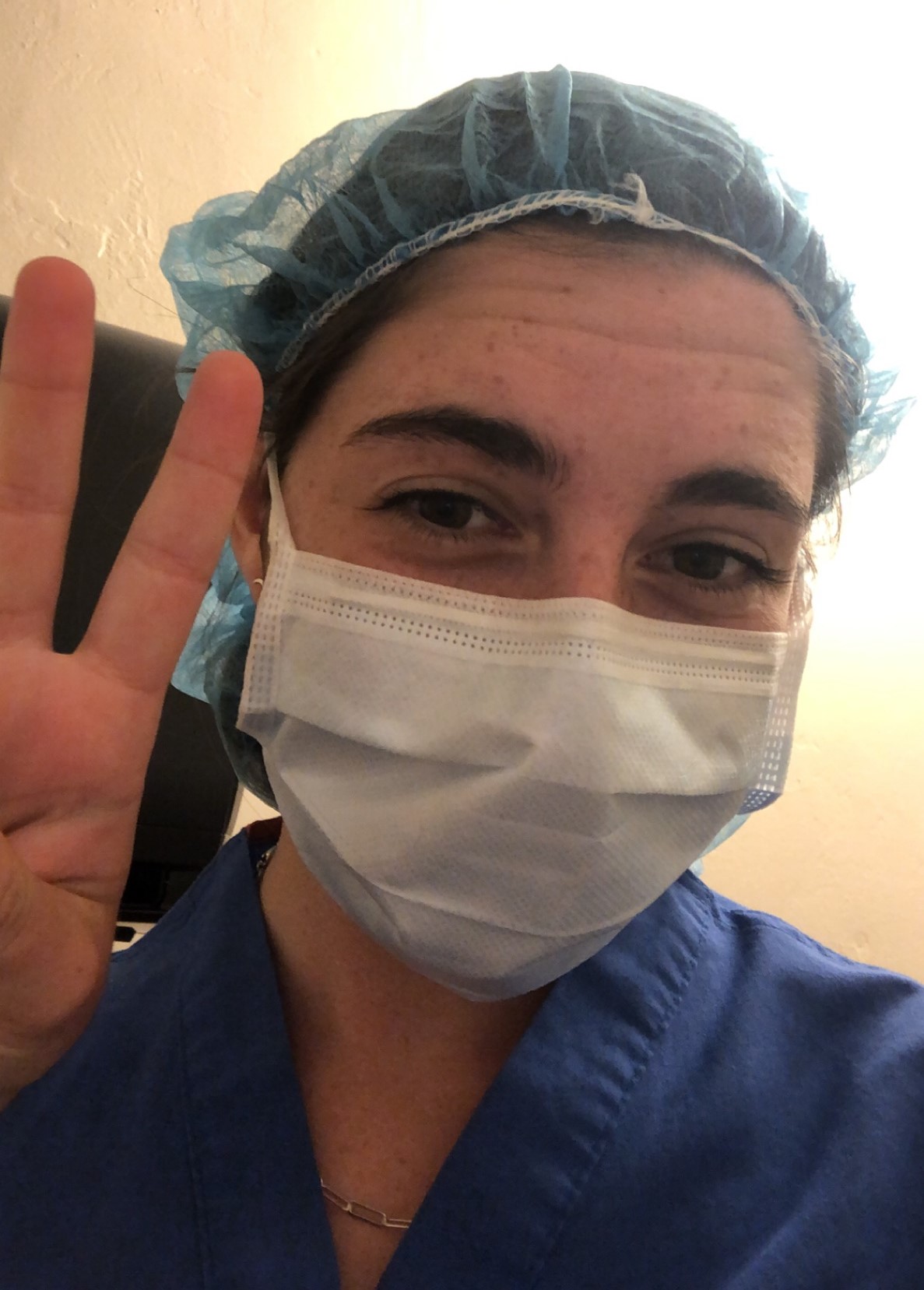 Image courtesy E. Lewis – Ellie gives the "peace" sign in a medical setting.  
Science educator Sam Wynns: What problem would you love to solve with science?
Researcher Ellie Lewis: Though scientists are on the brink of curing Parkinson's, I've always said that, if they don't crack it before I become a doctor, I'll do it myself. My grandfather recently passed away after a long battle with Parkinson's, so it is a disease that I know the effects of very well. I also think that it would be extremely interesting to do neurological research and make discoveries that could potentially save a lot of lives.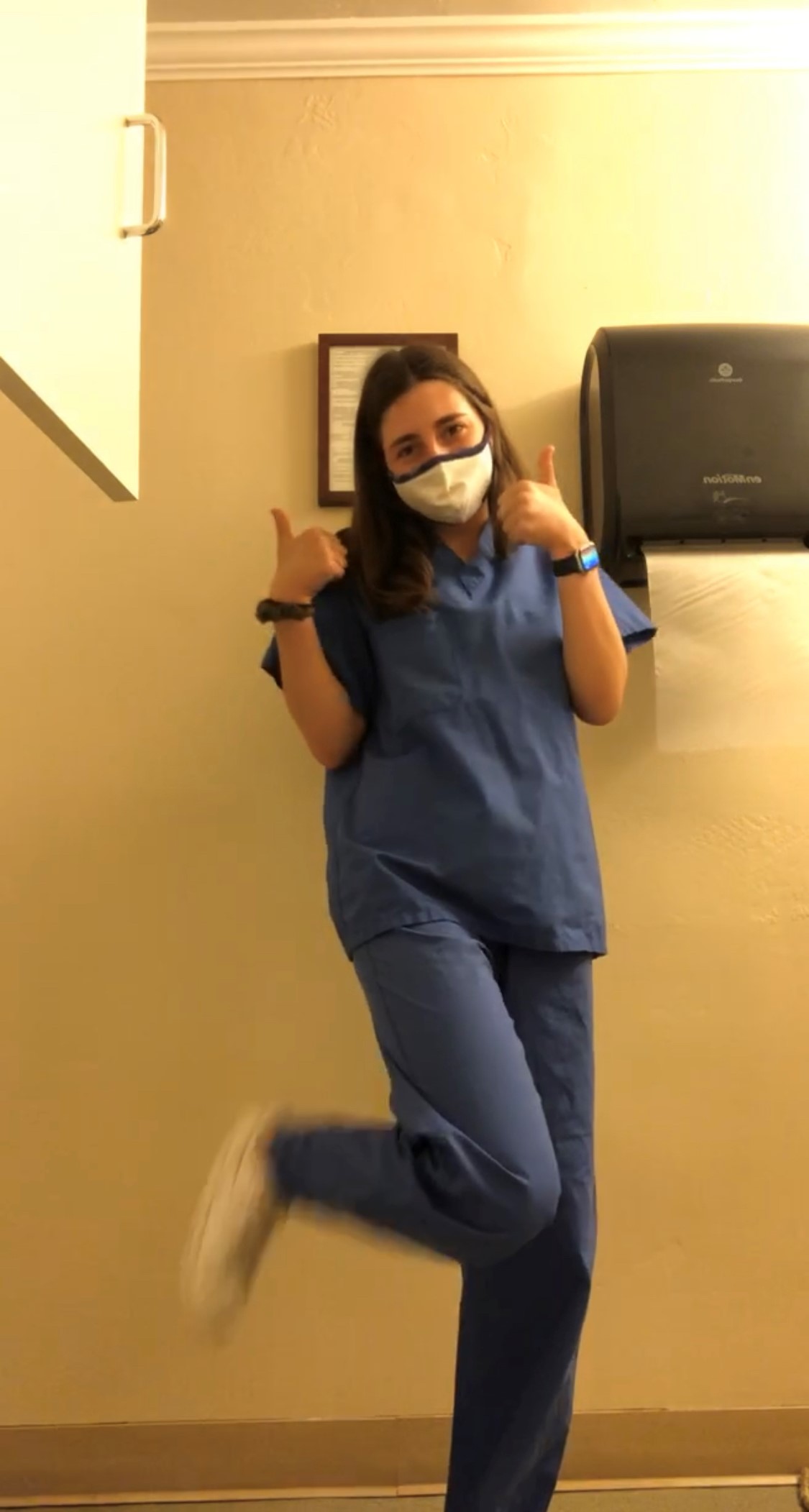 Image courtesy E. Lewis – Ellie gives the "peace" sign in a medical setting.
Science educator Sam Wynns: Tell us about your research with Boz: What does it entail, and what are you hoping to achieve?
Researcher Ellie Lewis: Our research with Boz involves the endangered species Haliotis cracherodii, which are commonly called Black Abalone. They're very important organisms because they help the oceans' kelp forests thrive, and without their presence, the entire ecosystem is affected. Our research entails using DNA barcoding strategies to map out how closely related the Black Abalone are to other species that we know more about. This will be helpful to conservation efforts because it will increase our knowledge of the organisms and how to best help keep them around.
 
Science educator Sam Wynns: How will your work with Boz and the National Park Service help you in your career or life?
Researcher Ellie Lewis: My work with Boz will personally give me the lab skills I know I'll need in the future. Especially if I plan to do research in college and beyond, a lot of the lab procedures learned in this Molecular Phylogenetics course will help me succeed in future lab settings; the more I know about the adventure between hypothesis and conclusion, the more prepared I'll be to make a difference through discovery.
Science educator Sam Wynns: How would you like to impact the world?

Researcher Ellie Lewis: This is a very broad answer, but I'd love to find new information that can save lives. I think that, if I am going to make my time in research worthwhile, it should be by giving people a life they didn't think they could have. I don't yet know how, but I'd love to go into the medical profession, specifically surgery, and send people home mechanically better than when they came to me.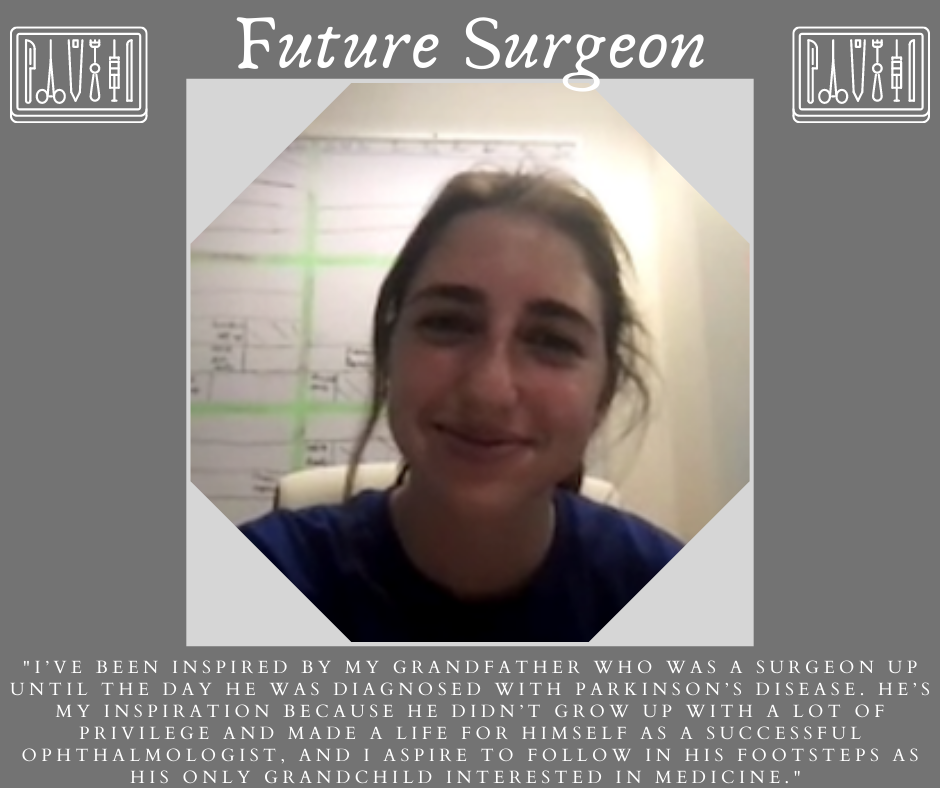 Image courtesy E. Lewis – Ellie gives the "peace" sign in a medical setting.

Do YOU want to help us preserve and protect? Find a community science project near you at: https://www.citizenscience.gov/catalog/nps/#
 
More information:
About the Southern California Research Learning Center:
https://home.nps.gov/rlc/southerncal/index.htm
About the Boz Life Sciences Institute: https://bozinstitute.org/