It takes a village to preserve and protect our national parks. From park staff, volunteers, and the community at large it's a big job that requires folks of all ages, experience, and abilities to tackle. This is why NPS organizations like the Southern California Research Learning Center (SCRLC) recruit community researchers to help park scientists answer crucial ecological questions. We can't protect what we don't understand, and we can't understand without diverse assistants!
Enter the Boz Institute's Research Immersion Program. This STEM (science, technology, engineering, math) initiative recruits high school and early college students to tackle problems in the real world. Boz asked their students, "how are humans affecting ecosystems and the species that live in them?". We caught up with one of these youth researchers to learn how he is answering this question. See how he's changing the world below! 
Science educator Sam Wynns: What's your earliest memory of being interested in STEM? 
Researcher Kazune Fei: My earliest memory of being in STEM was at the Lawrence Hall of Science at UC Berkeley in 2011. I was fascinated by air dynamics, which was made much simpler by those in charge of the facility, specifically for children like me. Plastic balls in tubes demonstrated the air dynamics, and I could not stop pressing the button that sent the balls flying!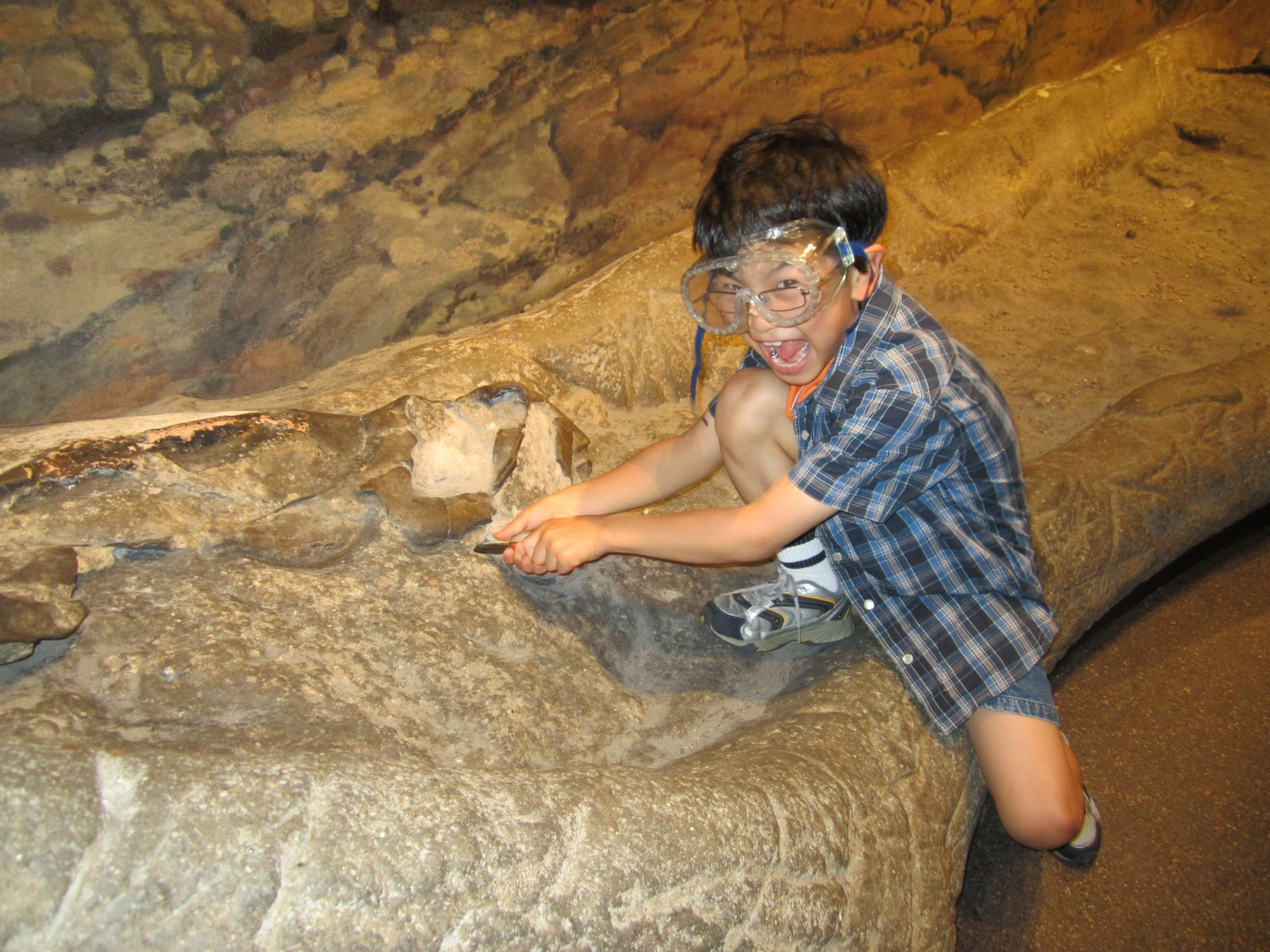 Image courtesy of K.Fei – a young Kazune wearing safety goggles crouches excitedly on a fossil, pretending to dig it up.
Science educator Sam Wynns: What problem would you love to solve with science? 
Researcher Kazune Fei: I'd love to solve the problem of deteriorating memory; so many of us develop memory problems as life goes on. As we eventually lose most of our memories, we cannot recall our lives and reflect or have meaningful interactions with those from our past. If memory is made more preservable, then more people will have meaningful interactions when they grow old, and more generational knowledge will be passed down, creating an amazing web of knowledge. 
Science educator Sam Wynns: Tell us about your research with Boz: What does it entail, and what are you hoping to achieve? 
Researcher Kazune Fei: My research with Boz revolves around the Black Abalone (_Haliotis cracherodii_), an essential organism in the marine ecosystem along the California coast. These Black Abalones are crucial for keeping kelp forests in check. However, the species is endangered, creating massive problems for the ecosystem. I will work to phylogenetically categorize the Black Abalone species (discover how it evolved and how it relates to other species) to aid with conservation efforts. In addition, I hope to create a deeper understanding of where the Black Abalone lays on the phylogenetic tree (tree of life) to sustain a healthy ecosystem. 
Science educator Sam Wynns: How will your work with Boz and the National Park Service help you in your career or life? 
Researcher Kazune Fei: My work with Boz will help me gain research experience, which is crucial as I look to make more discoveries in the future. Additionally, I hope my work will benefit not only me but also the ecosystem and the environment for future generations of both humans and animals.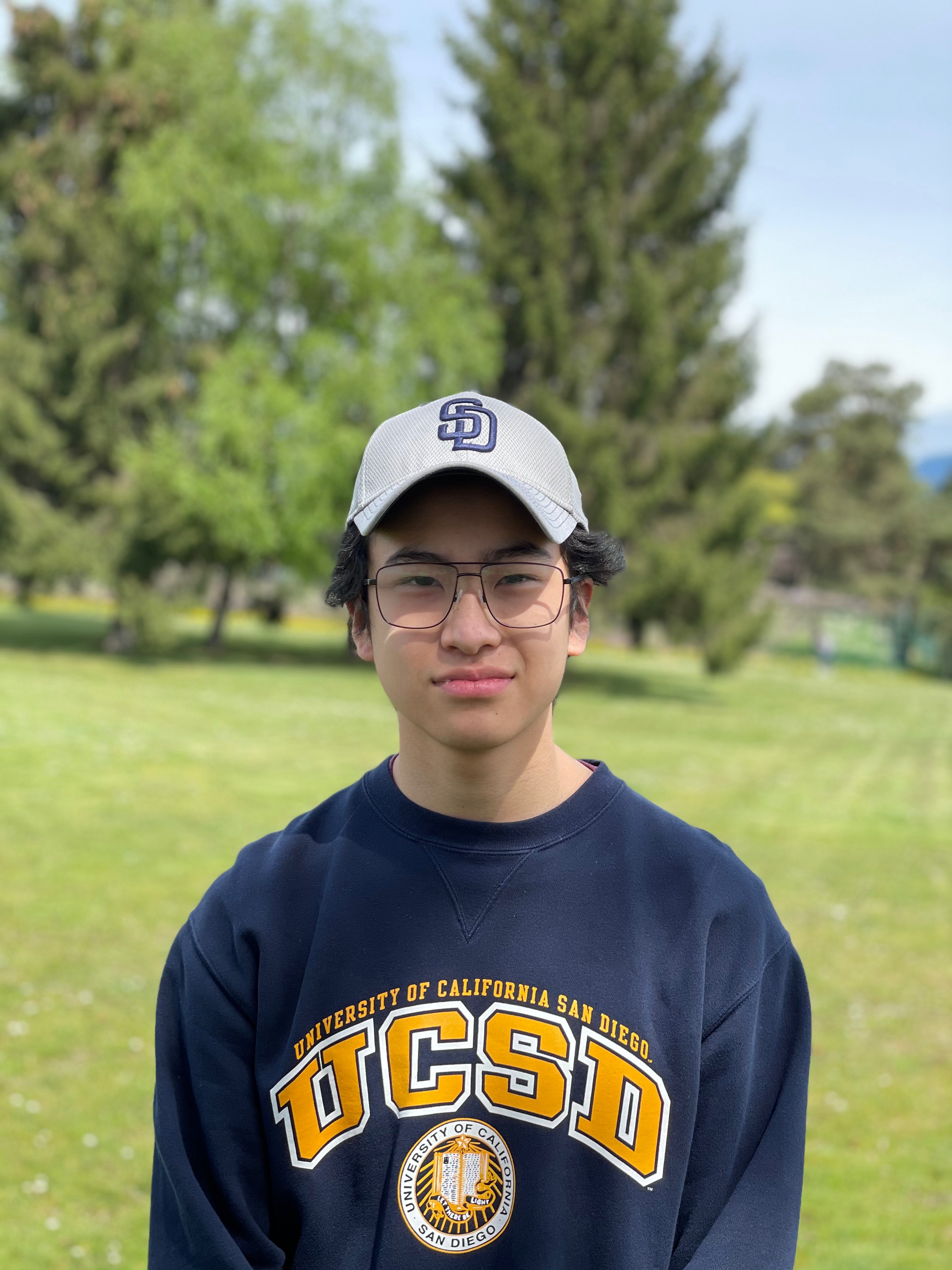 Image courtesy of K.Fei: A current image of youth researcher Kazune.

Science educator Sam Wynns: How would you like to impact the world? 
Researcher Kazune Fei: I hope to change the way humans look at health and aging. With my work in the future, I hope to make the standard of health higher than it ever was and eradicate common effects of aging, such as memory loss and deterioration of motor and speech functions.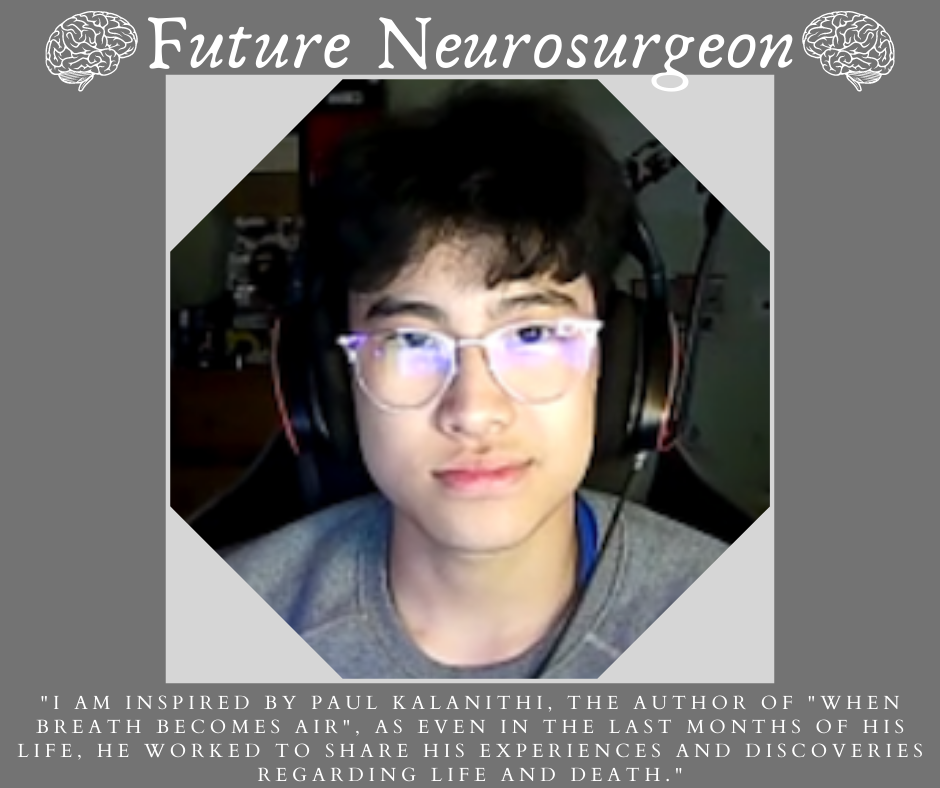 Image courtesy of L. Griffin – Kazune speaking about where he wants to go with science and who inspires him.

Do YOU want to help us preserve and protect? Find a community science project near you at: https://www.citizenscience.gov/catalog/nps/# 
More information: 
About the Southern California Research Learning Center: 
https://home.nps.gov/rlc/southerncal/index.htm 
About the Boz Life Sciences Institute: