Every year, the Cabrillo National Monument tidepools see approximately 200,000 visitors. With so many people during such a relatively short period of time, our priority is keeping both visitors and natural resources safe. Accidents happen all the time, from simple slips and falls to more serious broken bones. While the Rocky Intertidal is dangerous and unpredictable, there are still a few things you can do to protect yourself and the animals that call the tidepools home.
1.    Wear sturdy shoes with good traction that you don't mind getting wet (you will definitely get your feet wet). Avoid wearing flip-flops or sandals because they won't stay on your feet very well and will increase your chances of slipping. We also don't recommend going barefoot, because there are a lot of sharp barnacles and rocks that may hurt your feet.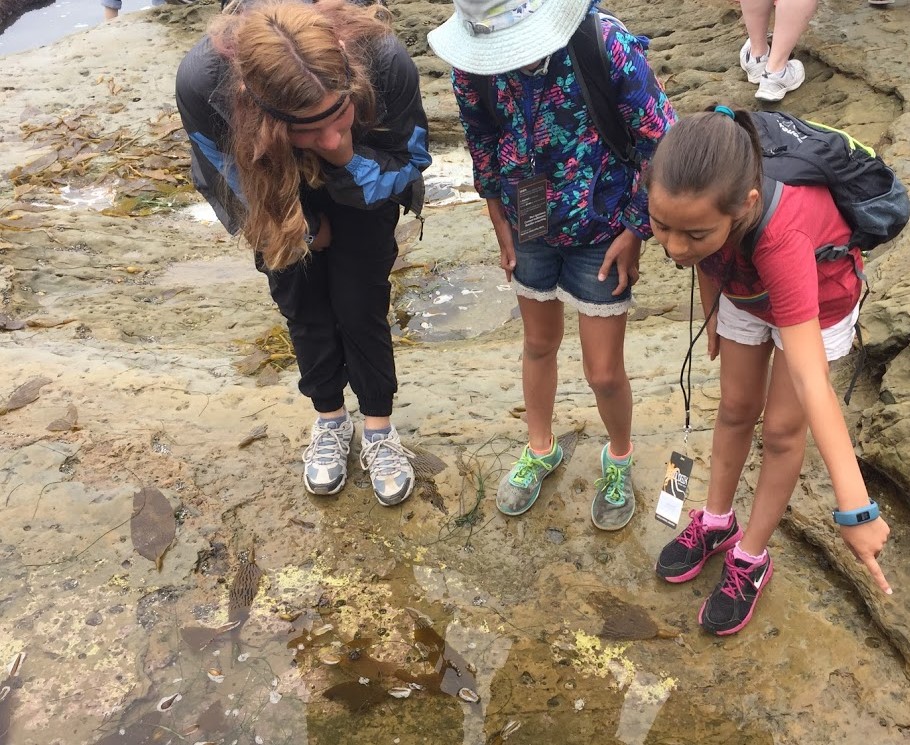 NPS Photo/Nicole Ornelas – these students enjoy the tidepools by wearing the perfect shoes: sturdy, close-toed, and okay to get wet.
2.    Walk, don't run. We can't say it enough. Low and slow is the way to go – you'll be able to see more animals that way, too! Also make sure to step into the pools and not on top of the rocks. Boulders are usually covered in red, green, and brown algae, which is extremely slippery. Plus, the bigger you are, the harder you fall!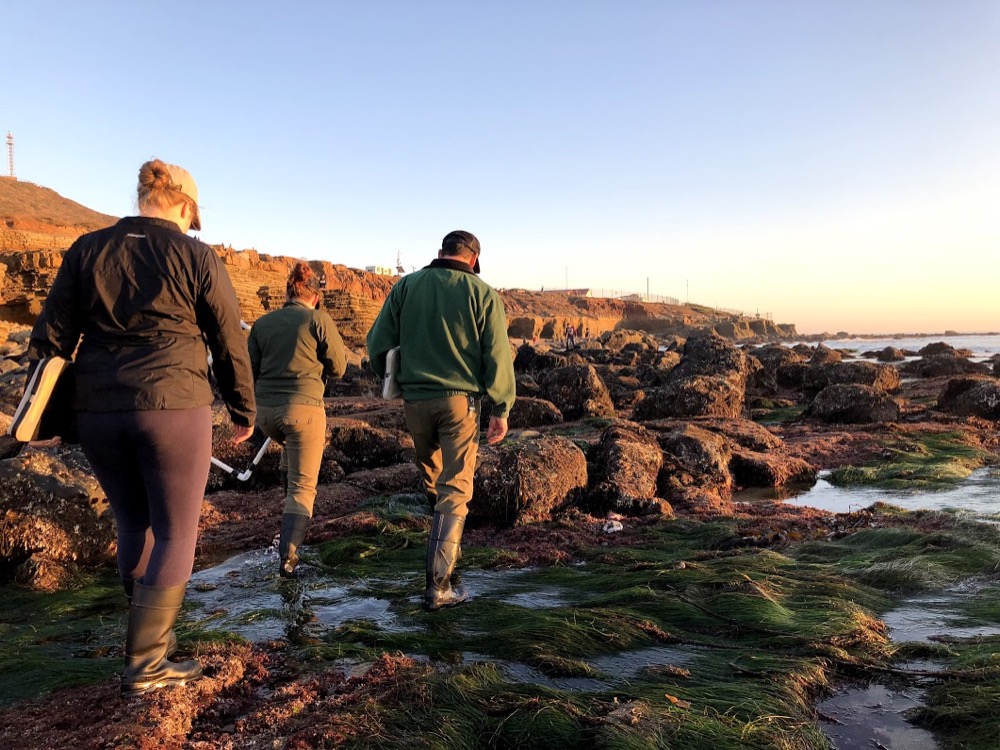 NPS Photo/Nicole Ornelas – members of the Natural Resources Team walk through the Cabrillo tidepools, stepping into the water rather than on top of boulders.
3.    You may touch the animals in the tidepools, but do so very softly, like you might touch your own eyeball. Don't pry any animals off the rocks, like limpets, barnacles, or snails, because that will kill them. Most importantly, keep everything where you found it and never take anything home with you, even rocks. Although there may be creatures lurking underneath, those rocks are their home, and we don't want to disturb them.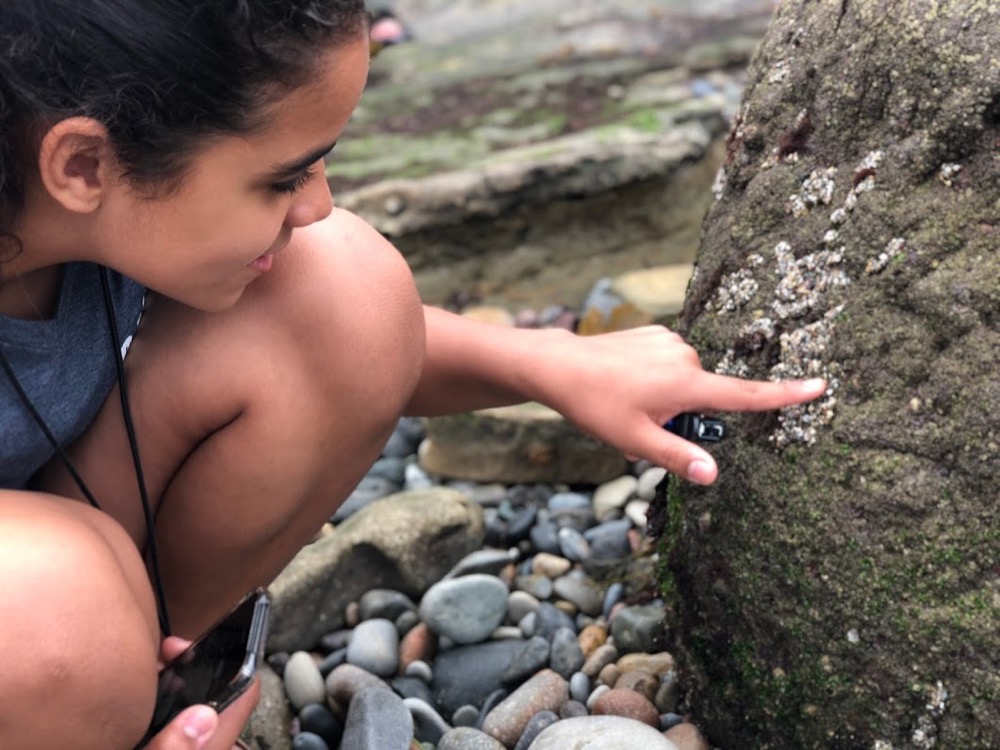 NPS Photo/Nicole Ornelas – a student gently touches some Sea Anemones using only one finger.
4.    Watch the waves. Even at low tide, large waves can come in every once in a while and make for a wet and uncomfortable drive home. Be sure to check the tide chart and know when the tide is coming back in; the tide turns quickly, and you don't want to be stuck too far away when it does.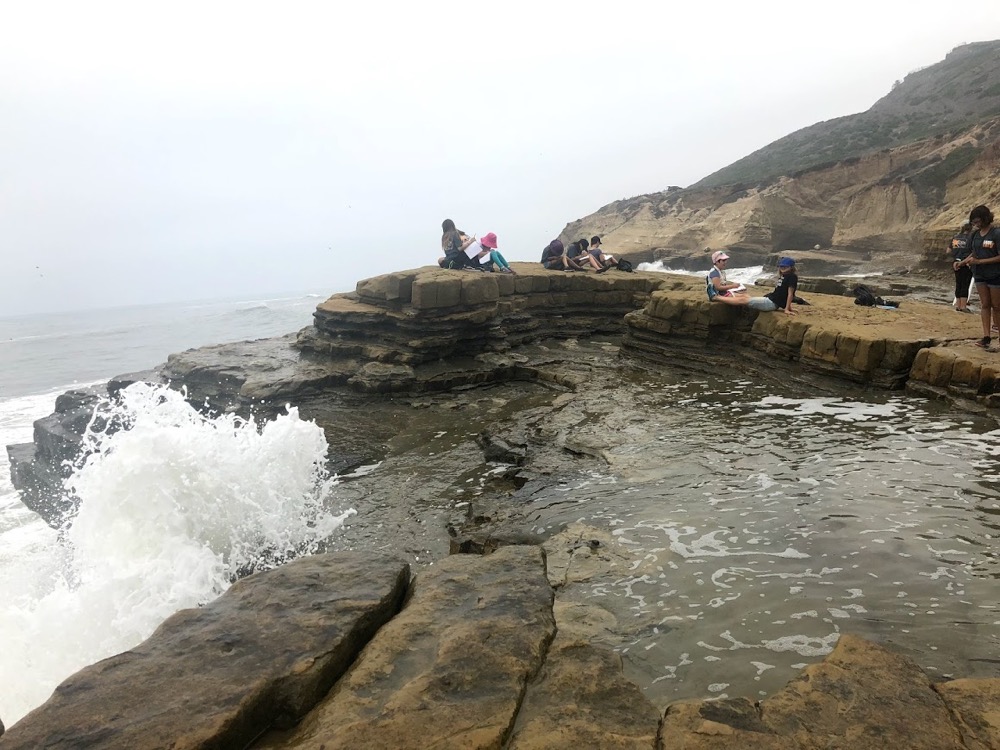 NPS Photo/Nicole Ornelas – a wave crashes onto the cliffs near some students at Cabrillo National Monument.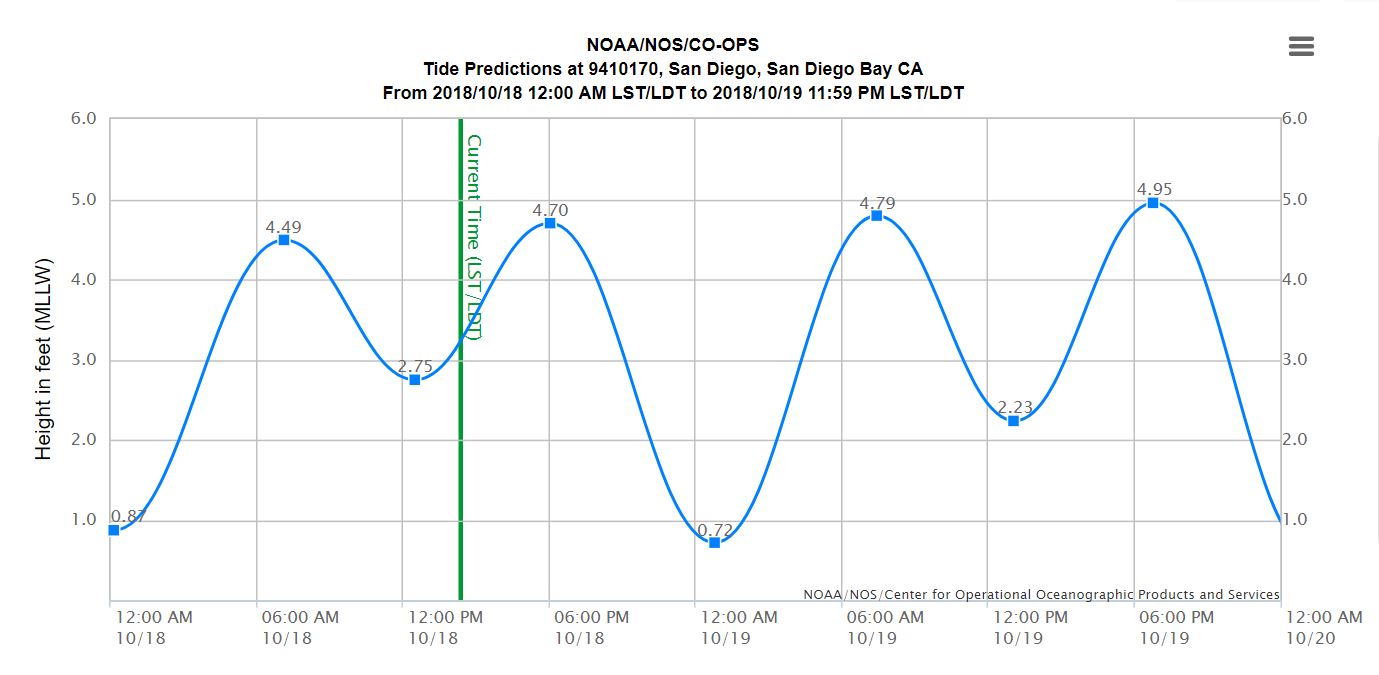 Photo courtesy of NOAA at tidesandcurrents.noaa.gov – a sample tide chart showing the lows and highs from Thursday, October 18 to Friday, October 19 in San Diego.
The Cabrillo tidepools are a favorite among visitors, volunteers, and staff alike. Let's work together to preserve and protect this beautiful and delicate ecosystem so that future generations may enjoy it, too! But let's not forget that our own safety is just as important. Be prepared, be aware, and have fun this season, tidepoolers!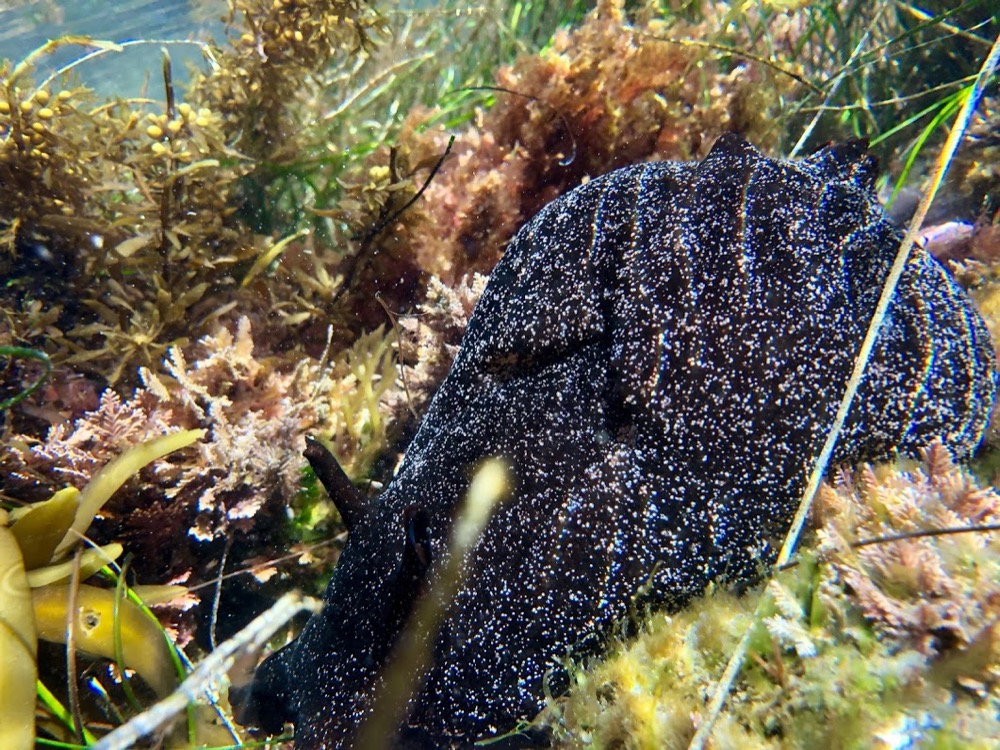 NPS Photo/Nicole Ornelas – a Black Sea Hare (Aplysia vaccaria) seen foraging among the algae at Cabrillo National Monument.