During the school year, Cabrillo educators see approximately 15,000 students from San Diego County. We have school programs on Juan Rodriguez Cabrillo, Plant Adaptations, the Old Point Loma Lighthouse and much more. But we could not do any of that without the support from our amazing teachers and fellow educators. Therefore, we have a special day just for them, known as Field Trip for Teachers!
At Field Trip for Teachers, the Cabrillo National Monument Education Team showcases all of our Ranger Guided Field Trips within four brief sessions, followed by a synopsis of our traveling trunks and the field trip registration process. Our programs align with all California State and National standards and meet principles set for grade levels K – 12. All science programs follow Next Generation Science Standards. Throughout Field Trip for Teachers, teachers have one on one time with the park's Education Team to discuss potential project-based partnerships, future school hosted outreach events and various ways we can bring San Diego's National Park out into the community and into the classroom. Field Trip for Teachers is a great opportunity to learn about the variety of programs we offer before scheduling your next field trip. Let us know how we can better serve you!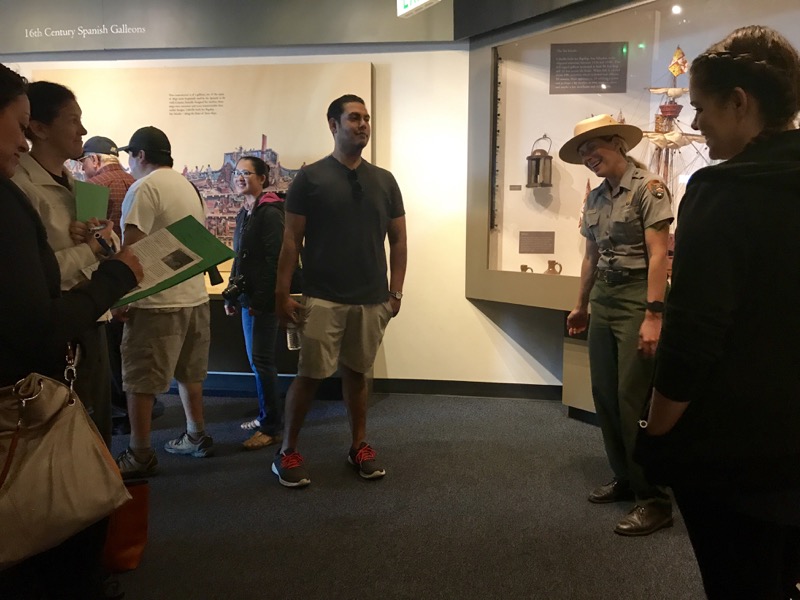 To connect with us for the next Field Trip for Teachers please email
cabr_education@nps.gov
or visit our website at
www.cabrilloeducation.com
to learn more about our various programs and opportunities.
Field Trip for Teachers is a free event typically held from 9:30 am – 3:30 pm with lunch provided and free entrance into Cabrillo National Monument. Those who attend have priority registration on our upcoming education programs.  We will re-open reservations for 2017-2018 education programs in late August so stay tuned!