On October 5, 2017, the Cabrillo National Monument Foundation (CNMF) hosted a Moonwalk event in honor of the full harvest moon. If you had the pleasure to step outside that night, you know the moon did NOT disappoint! Take a look at what photographer Doug Faber was able to capture.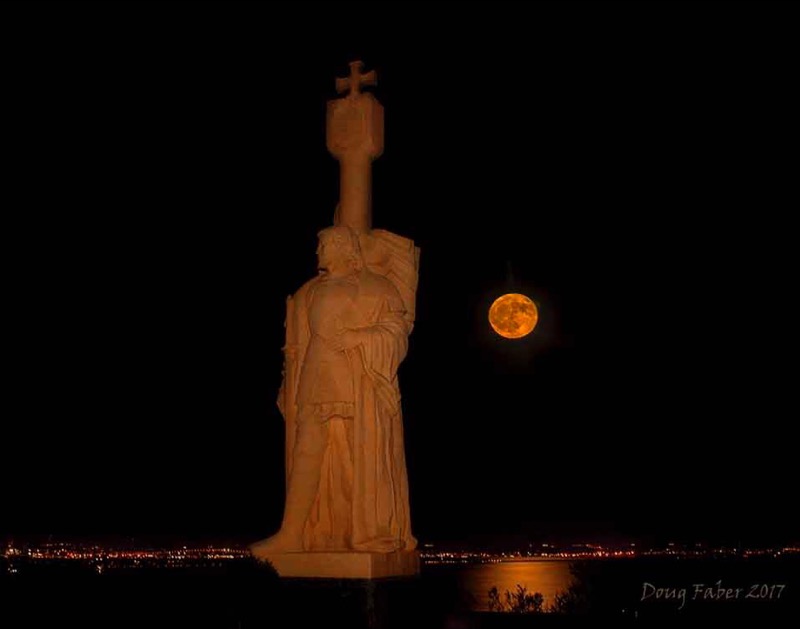 NPS/Doug Faber -The Harvest Moon illuminates the statue of Juan Rodriguez Cabrillo
The night began once the park closed with an exclusive look at the new exhibit installation Along the Transect Line. This exhibit will be on display October-December 2017 in the Visitor Center. Find out more on this exhibit at https://www.nps.gov/cabr/blogs/along-the-transect-line.htm.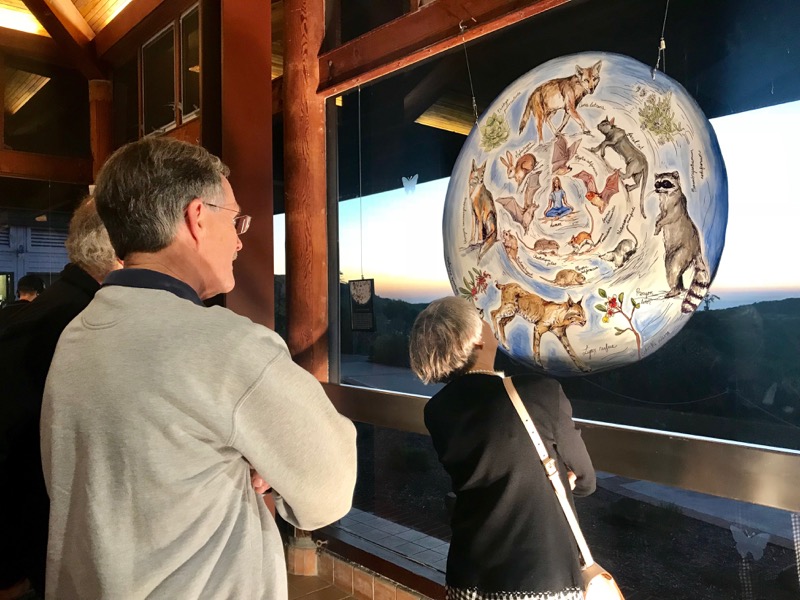 NPS/Nicole Ornelas - Park guests learn about Cabrillo's scientific inventories in the new exhibit, Along the Transect Line.
As the sun set over the water, Ranger Alexandria Warneke led CNMF members on a brief walk to the Cabrillo Statue and up to the Old Point Loma Lighthouse. In the silence of the night, guests were introduced to some of the animals that call this place home and how we as a unit of the National Park Service continue to monitor this diverse ecosystem when the lights go down. A few nocturnal ambassadors even made an appearance.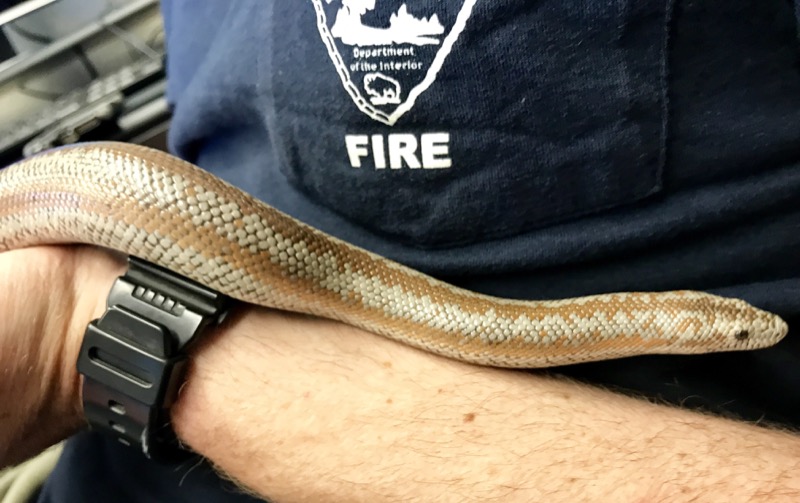 NPS/Nicole Ornelas - Our snake ambassador Salvador came out to greet guests during the festivities.
Animals have adapted to the night through echolocation, heightened hearing, keen eyesight, and much more. Therefore, to spot these critters we must also adapt our methodology. Cabrillo National Monument's wildlife biologists depend on technology to observe most of nocturnal animals in this area. Ranger Alex familiarized CNMF members with some of our various techniques, including an anabat and camera trap. Guests were able to hold an anabat while listening to a recording of three species of bats that visit Cabrillo NM often. Each bat sounds unique and trained biologists are able to distinguish them for species identification without ever seeing one. Guests were then able to take a glimpse at some camera trap footage from Santa Monica Recreational Area and Cabrillo National Monument. Mountain lion, foxes, bears, ohh my! We sure have a lot of urban wildlife that sneak around the cities we call home.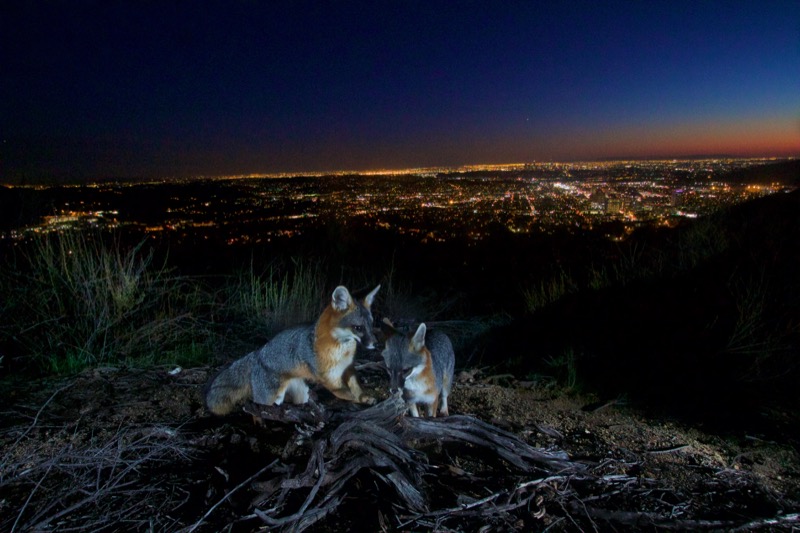 NPS/SAMO - A family of foxes caught on a camera trap in our sister park, the Santa Monica Mountains.
To cap off the night, the San Diego Astronomy Association joined us at the Old Point Loma Lighthouse to star gaze the night away. With their help, Saturn and its rings, Titan, and of course the harvest moon were able to be seen in all of their glory. As a special treat, an Iridium flare* was spotted for a brief moment as we packed up the telescopes and headed home.
We hope to see you at the next after-hours event here at Cabrillo National Monument!
*An Iridium flare is a specific type of satellite flare made when the antennas of an Iridium communication satellite reflects sunlight directly onto the surface of the Earth.