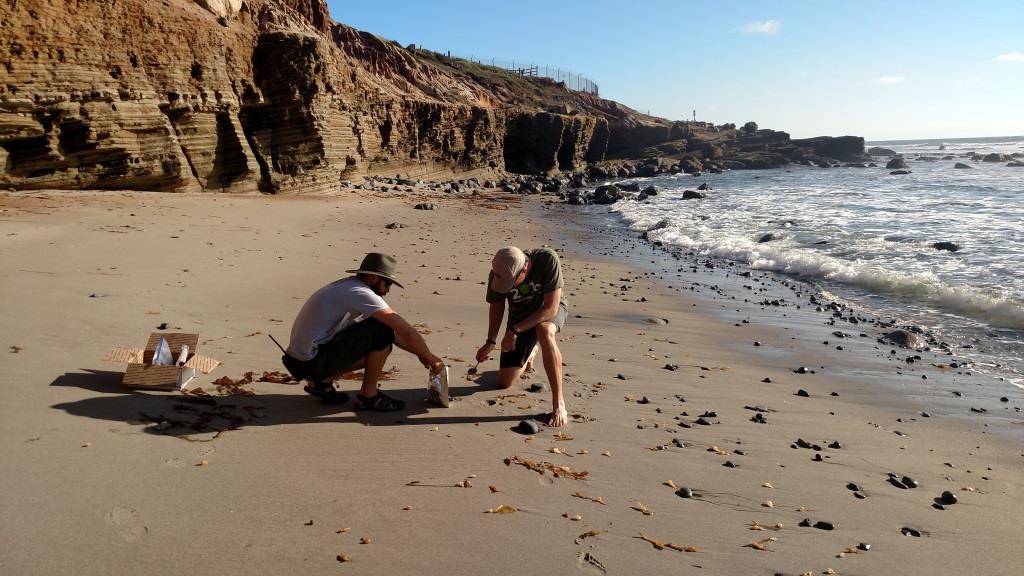 NPS Photo - Nicole Ornelas
The National Park Service coordinated with NOAA (National Oceanic and Atmospheric Administration) Marine Debris Program and Dr. Stephanie Whitmire on a survey of microplastic abundance in beach sediments between 2015 and 2016. Researchers from the Baruch Institute of Coastal Ecology & Forest Science at Clemson University joined forces to collect and analyze sand from 37 coastal National Parks, including Cabrillo National Monument. The study area spanned the Northeast, Midwest, West Coast, Alaska, and Pacific Island Regions.
We are excited to announce that the results are finally in! Within this study, Cabrillo National Monument (CABR) reported some of the lowest amounts of microplastics across the West Coast National Park Service Units. This could be due to low sample size, ocean current dynamics, our isolation from an urban outlet and/or many other untested variables. Read the report below or check out the interactive story map to learn more!
Quantification of Microplastics on National Park Beaches
Interactive Story Map