Cabrillo National Monument and Ocean Discovery Institute have been selected to participate in a new science education program,
Citizen Science 2.0 in National Parks
. Made possible thanks to a $1 million Veverka Family Foundation donation to the National Park Foundation's
Centennial Campaign for America's National Parks
, this new program supports collaborations among select national parks, local environmental science education providers, and local middle and high schools over a three-year period.  
Cabrillo National Monument's partnership with Ocean Discovery Institute will engage students in scientific inquiry in their local watershed and central San Diego neighborhood through the state-of-the-art facilities at the Living Lab. By collecting environmental data from the park alongside natural resource rangers and biologists, students will examine the impact of urbanization, resource management techniques, and the importance of maintaining biodiversity.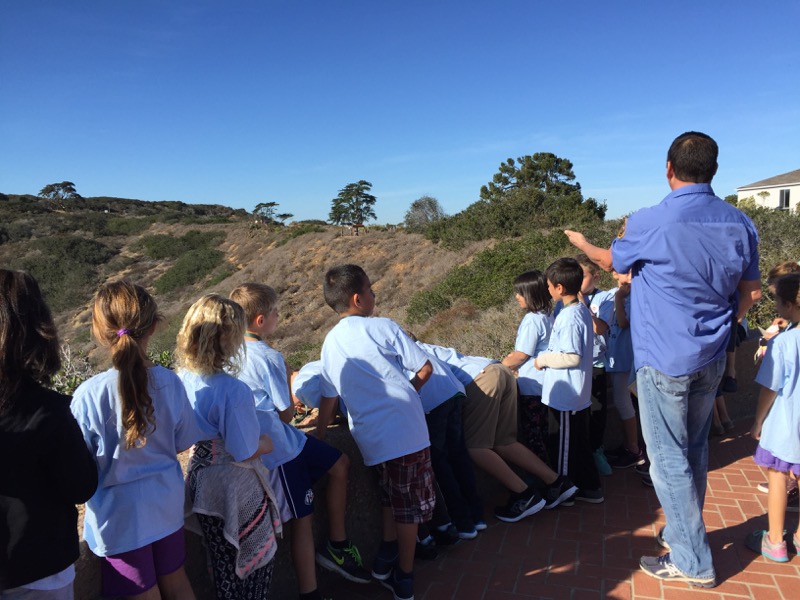 NPS Photo - A. Warneke
"Cabrillo looks to provide opportunities for students to become actively engaged in their local environment as well as the current research that is being conducted by park biologists. Our belief is that active engagement in education is essential in properly informing society of the intricate beauty and fragility of nature.  With this generous opportunity we are excited to provide an open dialogue regarding pressing issues that threaten the health and sustainability of our local ecosystems," said Alexandria Warneke, Science Programs Coordinator for Cabrillo National Monument.  
The goal of the program this year is to:
establish a place-based, science-focused community of practice among national parks, schools, and education partners;
equip classroom teachers with the tools, training, and opportunity to conduct high quality, experiential science education aligned with Next Generation Science Standards; and
create student-centered curriculum that connects students to their local national park through hands-on scientific study of water quality and watersheds.
"This represents a great opportunity to augment classroom experience with real world scientific exploration of the watersheds connecting the school yard with their nearby national parks," said Mary Jo Veverka, president of the Veverka Family Foundation. "Students will be tasked with developing actionable programs to improve their local watersheds."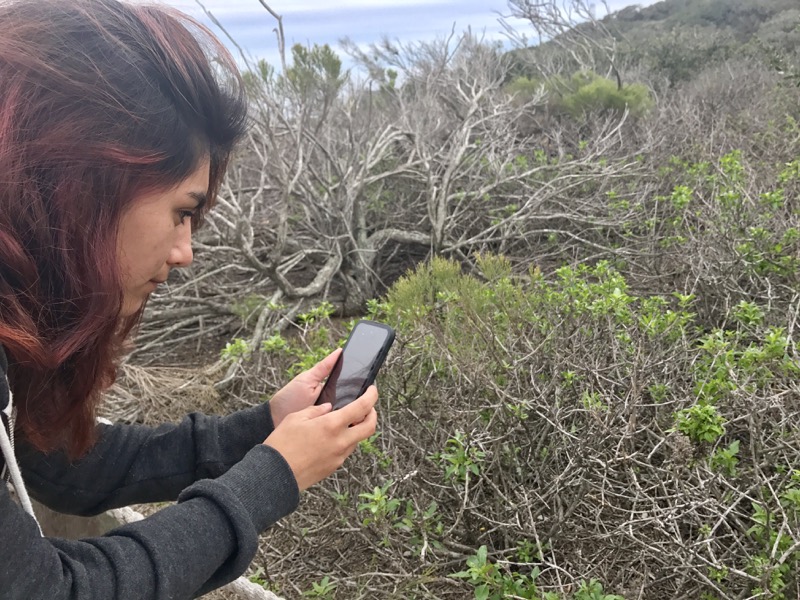 NPS Photo - A. Warneke
In addition to Cabrillo National Monument, this program is also kicking off this 2017-2018 school year at Cuyahoga Valley National Park, Great Smokey Mountains National Park, and Rock Creek Park. The National Park Service and the National Park Foundation will continue to identify additional park locations, schools, and education partners across the country to participate in this initiative. You can read the program's national press release here: https://www.nationalparks.org/about/pressroom/press-releases/new-science-education-program-brings-national-parks-classrooms-thanks.  
"Private support from generous partners like the Veverka Family Foundation is making it possible for national parks - some of our richest learning environments - to offer new and innovative education programs like Citizen Science 2.0," said Will Shafroth, president of the National Park Foundation. "Thanks to this $1 million donation to our Centennial Campaign for America's National Parks, teachers and students across the country will experience science outside the textbook and inside national parks."  
To date, the National Park Foundation's Centennial Campaign for America's National Parks, a comprehensive fundraising campaign to strengthen and enhance the future of America's treasured places for the next hundred years, has raised more than $420 million.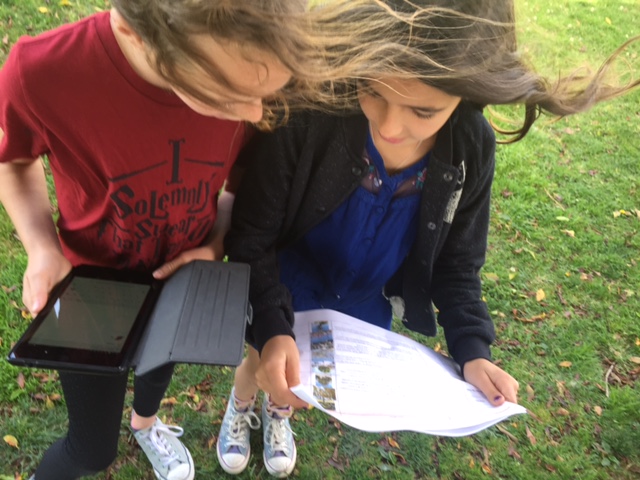 NPS Photo - A. Warneke
"The National Park Service greatly values citizen science. We are excited to work with the National Park Foundation and the Veverka Family Foundation to implement this citizen-science based education project," said Ray Sauvajot, Associate Director, Natural Resource Stewardship and Science at the National Park Service. "It will help us understand our protected resources, foster new connections between the public and their parks, and support students' understanding of and passion for science."  
ABOUT THE NATIONAL PARK FOUNDATION
The National Park Foundation is the official charity of America's national parks and nonprofit partner to the National Park Service. Chartered by Congress in 1967, the National Park Foundation raises private funds to help PROTECT more than 84 million acres of national parks through critical conservation and preservation efforts, CONNECT all Americans with their incomparable natural landscapes, vibrant culture and rich history, and INSPIRE the next generation of park stewards. In 2016, commemorating the National Park Service's 100th anniversary, the Foundation launched The Centennial Campaign for America's National Parks, a comprehensive fundraising campaign to strengthen and enhance the future of these national treasures for the next hundred years. Find out more and become a part of the national park community at 
www.nationalparks.org
.   
ABOUT CABRILLO NATIONAL MONUMENT
For the past 100 years, Cabrillo National Monument has stood sentinel at the gateway of the beautiful San Diego metropolis. Overlooking the Pacific Ocean to the west and San Diego Bay to the east, Cabrillo serves as a watch point for over 1 million visitors a year who wish to connect with the natural, historical, and cultural significance of San Diego's only National Park. In our urban interface, Cabrillo carries out the mission of the National Park Service to "preserve and protect" through a thriving and vigorous scientific educational program.  On average this program connects over 17,000 students a year to the ecology of the Rocky Intertidal Zone, Mediterranean Coastal Sage Scrub, and the San Diego Watershed.  
ABOUT OCEAN DISCOVERY INSTITUTE
Founded in 1999, Ocean Discovery Institute addresses a national crisis in science education - one particularly acute in underserved communities. The poor performance of American students in science keeps many young people from achieving their full potential, disengages entire communities, and leaves our nation without the workforce and decision makers needed to meet tomorrow's challenges and sustain our position as world leaders in thought and innovation. In the underserved community of City Heights, Ocean Discovery Institute works to alleviate this problem through rigorous education, scientific research, and environmental stewardship experiences that build curiosity, science understanding and skills, and leadership in underserved young people from kid to career. By providing continuous, tuition-free science education in one community, Ocean Discovery programs use ocean science to generate the spark that makes young people want to learn all principles of science, technology, engineering, math, and conservation. Through this rigorous pathway, they ensure that all students have the tools to overcome adversity and achieve.