Imagine you're a mosquito. (Yes, a tiny, annoying creature that no one likes – bear with me.) It's a quiet, dark, and somewhat foggy evening, and you're enjoying yourself as you search for your next victim. All the sudden, you hear a deafening screech! You become disoriented, and begin wildly flapping your wings in attempts to flee. Then, you see it. Coming towards you at a blinding speed is a Canyon Bat! With a wingspan of about 8 inches, he is much larger than you, and it's too late. You are one of the hundreds of mosquitos he will eat tonight.

Your time as a mosquito has come to an unfortunate end, but this story was never really about you anyway. This is a story about that Canyon Bat who ate you, and all the other species that make up the Bat family, known as Chiroptera.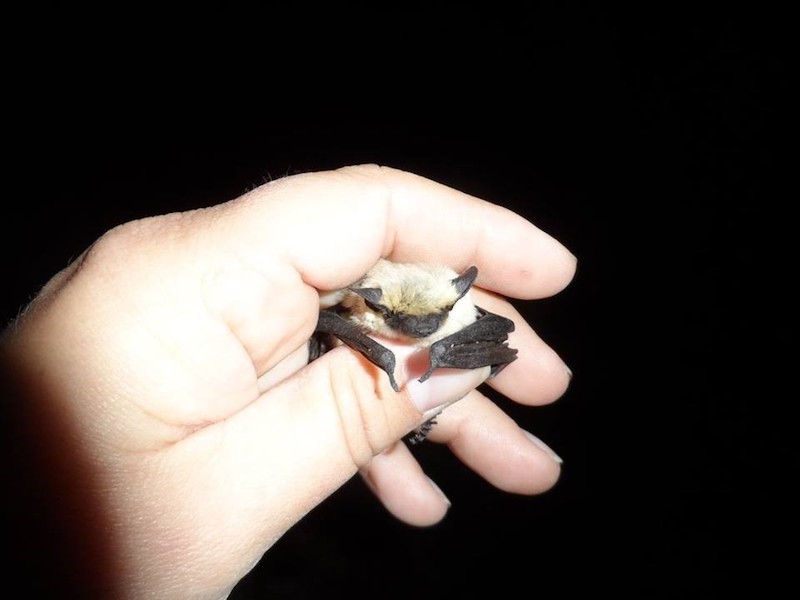 iNaturalist photo/brandyconrad – the Canyon Bat, Parastrellus hesperus, is one of the smallest bats in North America.

Bats are amazing, often misunderstood, but ecologically vital creatures of the night. Thanks to guest speaker Don Endicott, Cabrillo National Monument Foundation members got the chance to learn all about them on November 30 as part of the "Naturally Speaking" science education lecture series. That night, Don shared many stories about the world's only flying mammal and all of the amazing things they do. For instance, you probably know that bats use echolocation, or the reverberation of high-pitched noises, to navigate their surroundings and find prey. But did you know that they emit these sounds at 100-140 decibels? That's about as loud as a jet take-off! Though these calls are at a frequency humans can't hear, that is deafening to small insects like mosquitos!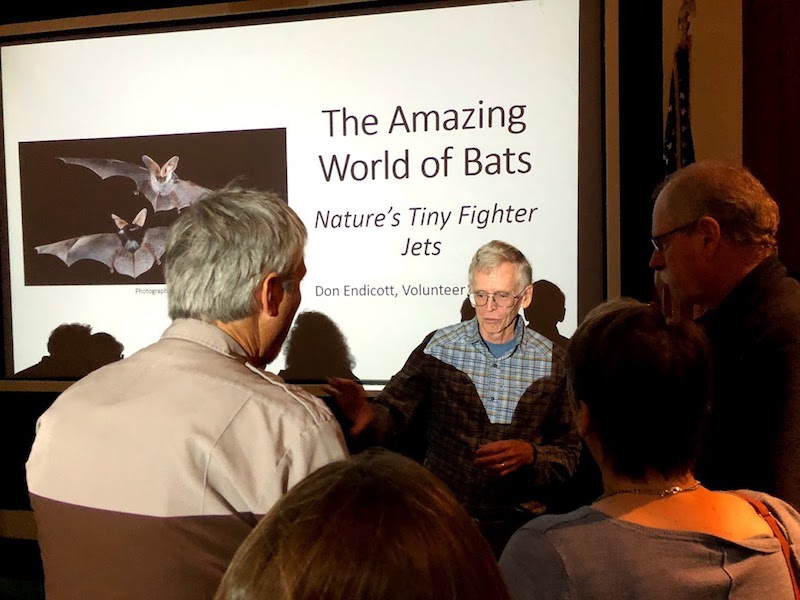 NPS Photo/Nicole Ornelas – guest speaker Don Endicott fields questions from lecture attendees following his presentation.

San Diego County is home to 22 different species of bats, 11 of which are found at Cabrillo National Monument. These species range from the small Canyon Bat, Parastrellus hesperus, to the large Western Mastiff Bat, Eumops perotis (the largest bat in the U.S. with a wingspan of almost 2 feet). Bats serve many important roles in the ecosystem. Some, like the Canyon Bat, are insectivores that eat almost half their body weight in insects, such as mosquitos, moths, beetles, and flies, each night. Others are pollinators that help plants proliferate as bats drink their sweet nectar. In places such as South America, fruit-eating bats are the only way some plants spread as bats disperse their seeds. Finally, with high concentrations of nitrogen, bat guano (or poop) provides an excellent fertilizer for the plant community.

Unfortunately, these amazing creatures face multiple threats. Sprawling urbanization has destroyed vital habitat for many bats throughout the world, giving them fewer places to forage for food. The use of pesticides on crops has caused irreversible damage to bat populations. And a disease, known as White Nose Syndrome and caused by an invasive fungus, has decimated bat populations in caves throughout the United States and Canada. One such bat, the Little Brown Bat (Myotis lucifugus), is near extinction in parts of the Eastern United States. But you can help protect them! Learn more about bats from the resources listed below, and help us spread the word that bats aren't scary! You can also help by supporting viable bat habitat, such as Cabrillo National Monument and other National Parks, by visiting and making donations.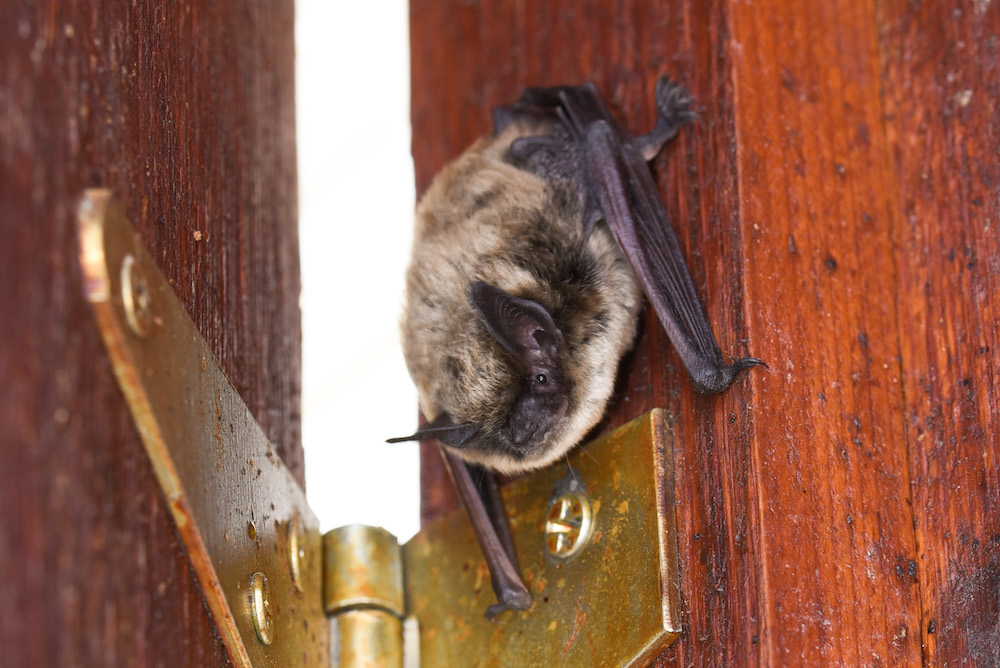 NPS Photo/Don Endicott – while not found in San Diego County, the Little Brown Bat, Myotis lucifugus, is prevalent throughout the United States. This species has been harshly impacted by White Nose Syndrome.


Want to learn more about bats? Check out these videos:

Secrets and Mysteries of Bats, Nature Documentary:
https://www.youtube.com/watch?v=vCbZHvsX1dk

Bats in Our Midst – KQED Quest: https://www.youtube.com/watch?v=EvqiLWuBBR0

These Whispering, Walking Bats are Onto Something – KQUED Deep Look: https://youtu.be/l2py029bwhA

World's Largest Bat Colony – BBC Wildlife: https://youtu.be/sisyq6N7mMw

*A special thank-you to Don Endicott and all the CNMF members who made the inaugural Naturally Speaking lecture a success. If you would like to become a Foundation member and attend future members-only events, visit the CNMF website at: https://cnmf.org/shop/membership/

**Our next lecture, entitled Life on the Rocks – the Geology of Point Loma, features SDSU Geologist Dr. Stephen Schellenberg and highlights the geologic formation of Point Loma and the San Diego Bay. The event will be held December 14 at 6 pm in the Cabrillo National Monument Auditorium. RSVP to this CNMF members-only event here: https://docs.google.com/forms/d/e/1FAIpQLSfIThLgmG1lMDHS4V2K4tKVrUW0qH0wR48HPmv3BPu4TYOf6g/viewform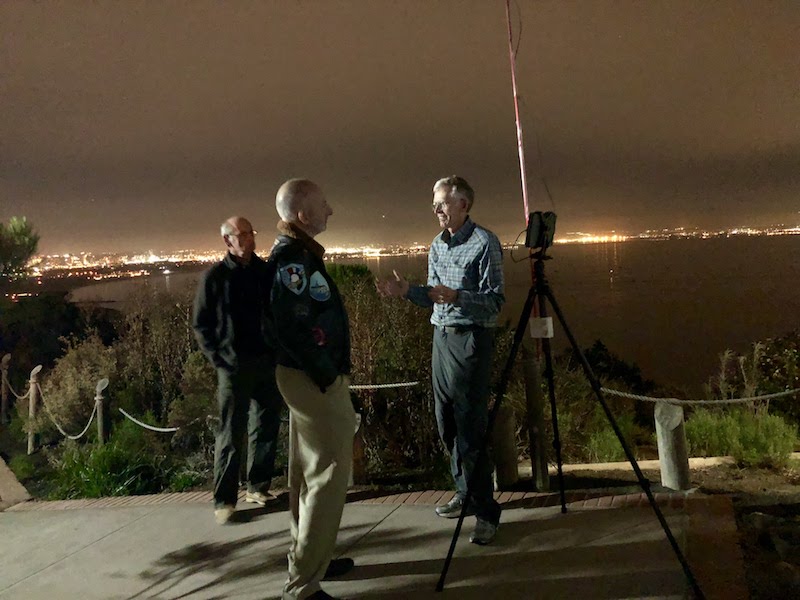 NPS Photo/Nicole Ornelas – guest speaker Don Endicott displays his bat-recording device and answers questions from guests near the Visitors Center.