The California Coastal Sage Scrub represents one of Southern California's predominant native plant communities. Unfortunately, this unique ecosystem faces growing threats from continued urban development and global climate change.
In an effort to preserve and protect this vulnerable resource, Cabrillo National Monument partnered with students from High Tech High Media Arts (HTHMA) in a large-scale native plant propagation and restoration effort. The eager 12
th
graders, taught by Chris Millow, began their efforts by visiting the park earlier this fall to learn about natural resource management and the plant communities they would be working to reestablish. Students were further responsible for collecting background information on the four focal restoration species:
Rhus integrafolia
,
Artamesia california
,
Eriogonum fasciculatum,
and
Ceanothus verrucosus.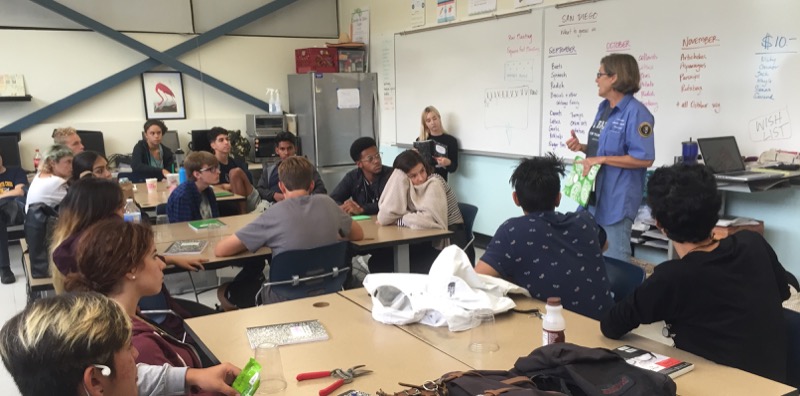 Under the guidance of Cabrillo greenhouse manager, Lorraine Kelley, and AmeriCorps/VISTA member, Andrew Rosales, students learned to propagate seeds and create cuttings while preparing fertilized flats for planting. Additionally, this project posed an ideal opportunity for students to test and observe the best growing conditions for the threatened species,
Ceanothus verrucosus
. As a fire dependent species,
Ceanothus
has proven more difficult to germinate and grow up beyond juvenile stages. Students have been closely monitoring defined seed treatments and look to provide a better understanding to the park on effective cultivation practices for this plant.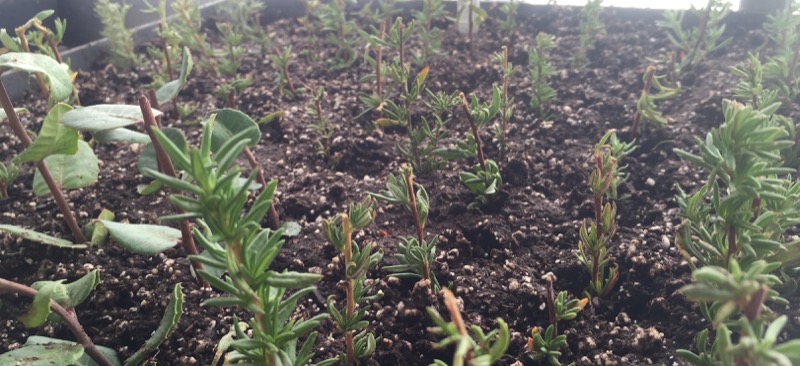 This program seeks to answer several of the National Park Service's Centennial
Call-to-Action
goals. AmeriCorps/VISTA member and team lead, Andrew Rosales, reflects on the experience, "This partnership builds relationships to develop and nurture life-long connections between the public and parks—especially for young people—through a continuum of engaging recreational, educational, volunteer, and work experiences. We are excited to create deep connections between the generation of park stewards and their parks by providing these diverse park experiences."
High Tech students will continue to rear the plants in their on site greenhouse through the winter and will join the park again in the spring to restore them back at Cabrillo to enjoy for many years to come.