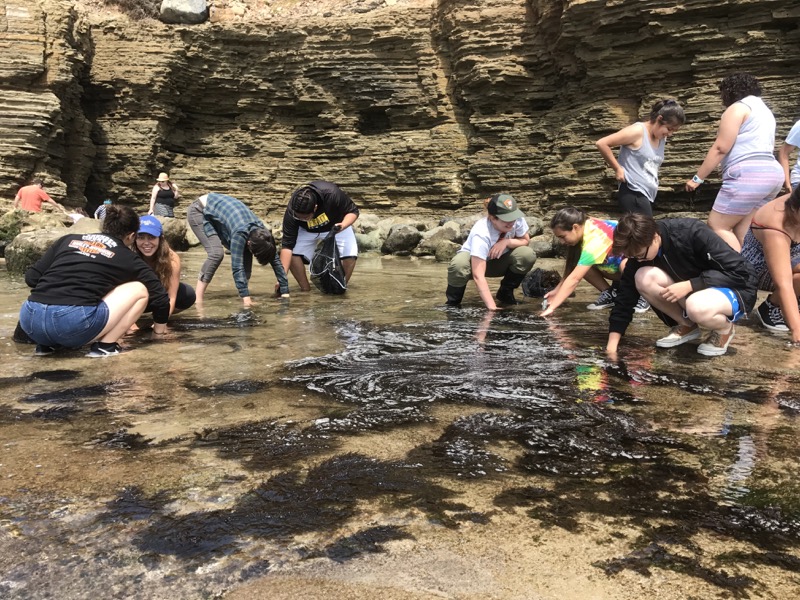 This past month, Cabrillo National Monument was proud to work alongside 12
th
graders from High Tech High Media Arts to begin an ambitious invasive species removal project.  
Over the past decade, the Rocky Intertidal Zone at Cabrillo has been overrun by an invasive brown seaweed known as
Sargassum muticum
. This marine plant, native to Japan, is believe to have made it's way to San Diego over 30 years ago through the ballast waters of ships. Invasive species, such as
Sargassum
, are hypothesized to lower the biodiversity of an area by outcompeting the native biota and overtaking all other available space. Cabrillo biologists were interested to see if this held true for our Rocky Intertidal and recruited the students to assist.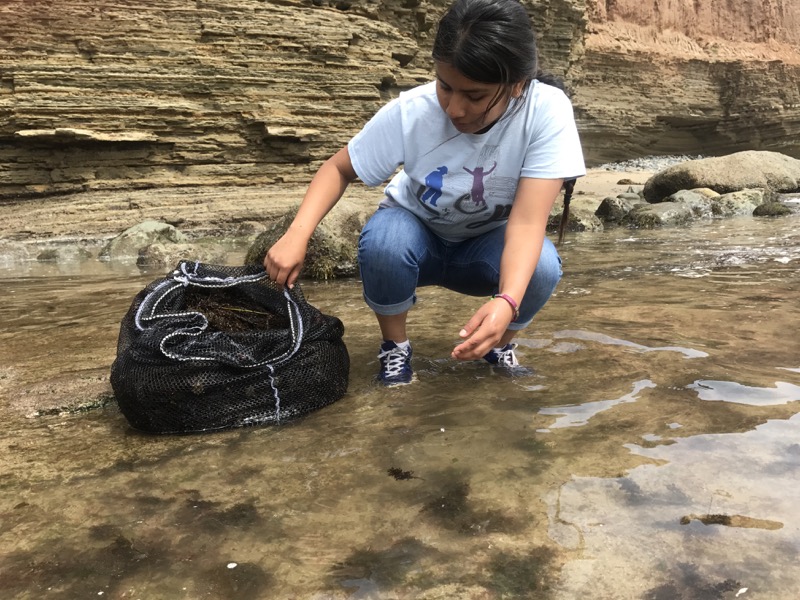 The eager 12
th
 graders, taught by High Tech educator Chris Millow, began their efforts in their classroom by studying the Rocky Intertidal Zone and the threats this ecosystem faces.  Students then joined Cabrillo biologists for an afternoon at the park learning about the seaweed invader and helping to eradicate it. To better answer our question about the effects of invasive species on biodiversity, students were instructed to remove
Sargassum
from only certain places. Our hope is that in the next 5 years we can revisit these sites to see if the brown wire weed does or does not influence biodiversity.  
Cabrillo greatly appreciates the work these students have done. In a little over two hours, the High Tech students removed an estimated 300 lbs. of
Sargassum
from the tidepools! Our hope is that with projects and partnerships such as these, we are able to better manage our natural resources and provide students with diverse and meaningful experiences to connect them to their National Parks.