When visitors come to Cabrillo National Monument, they easily become familiar with Juan Rodriguez Cabrillo, World War II history, Kumeyaay Culture, and the Old Point Loma Lighthouse that has made this park special. However, visitors aren't always familiar with the science conducted here, which is a significant part of San Diego's only National Park. But not anymore! With our new educational program, the Science Explorer's Club, visitors can explore science in the park through hands-on activities. Topics include tidepool monitoring, nature journaling, and the citizen science platform iNaturalist. Lead by knowledgeable volunteers, visitors are encouraged to ask questions and use the scientific method to try to answer them. The goal of this program is to inspire environmental stewardship among our visitors in hopes that they continue their scientific journey long after they leave the park.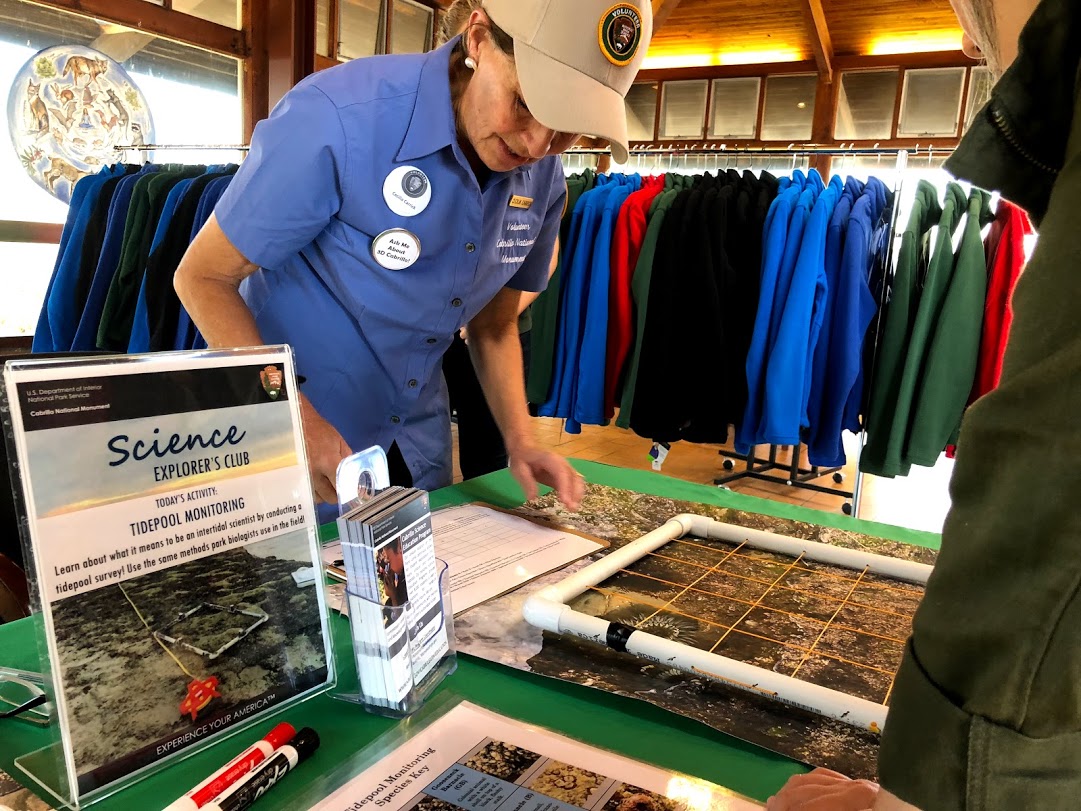 NPS Photo/Nicole Ornelas – volunteer Cecilia talks to visitors during the first ever Science Explorer's Club day on January 4. This activity was all about the science of tidepool monitoring.
Join us on select afternoons at the Visitor's Center for your chance to join the Science Explorer's Club! More dates and times will be added as we get more volunteers interested in leading this program. Hope to see you soon!
Are you a Cabrillo VIP interested in volunteering with the Science Explorer's Club? Contact Ranger Alex for more information on how to get involved.