The Science Education team is excited to announce their new self-guided program for park visitors and students – the Cabrillo Adventure! Perfect for classes, homeschool groups, scouts, and other youth engagers, the Cabrillo Adventure Activities Guide will help you discover the stories of San Diego's only National Park. You'll journey through the park's cultural, historical, and natural resources, learning why we protect them and what you can do to help preserve these stories for generations to come.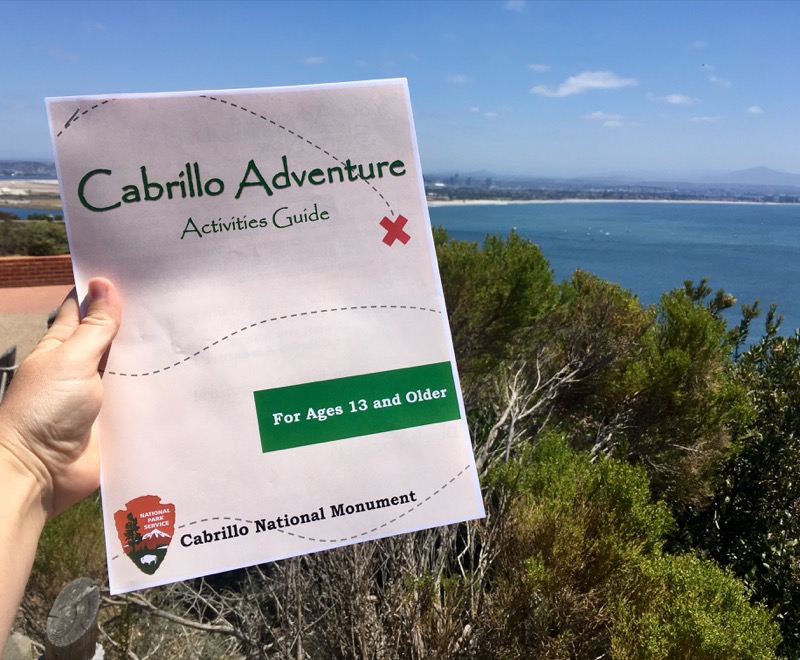 NPS Photo/McKenna Pace – The 13 and older Cabrillo Adventure Activities Guide with the San Diego bay in the background.
The Cabrillo Adventure Guides are available for anyone to download from our education website at
cabrilloeducation.org/adventure-guides
. There are three different, age-specific packets (5-7 years, 8-12 years, and ages 13 and older) to provide students with the most appropriate learning opportunities. There is also a "Chaperone Guide" to help adults and leaders assist their groups in completing the activities accurately and safely. After completing the entire Activity Guide, students can go to the Visitor's Center to pick up their "Cabrillo Adventurer" badge!
Download your Cabrillo Adventure Guide today! Note that this is the pilot year of this program and we welcome your
feedback
.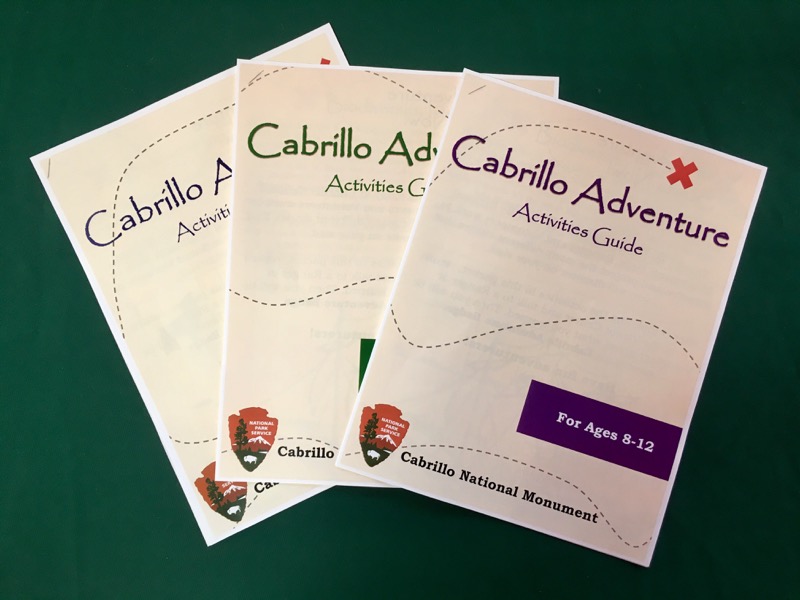 NPS Photo/McKenna Pace – The Cabrillo Adventure Activities Packets.