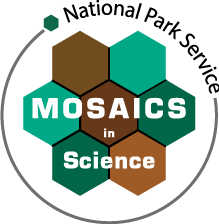 The Cabrillo National Monument Science Education Crew is proud to welcome Ms. Nicole Ornelas to the team as our Mosaics in Science Intern for Summer 2017!  
The
Mosaics in Science (MIS) Diversity Internship Program
provides college students and recent graduates 18-35 years old that are under-represented in STEM (science, technology, engineering, and math) career fields with on-the-ground, natural resource science-based, work experience in the National Park System. In collaboration with Environment for the Americas and Greening Youth Education, each internship is comprised of working eleven weeks in a park followed by a four day career workshop being held this year in Denver, CO.  
The main objectives of this program are to:
Encourage diverse youth to study and pursue careers in STEM fields
Provide meaningful and relevant science-based internships in parks
Introduce program participants to science careers in the NPS
Increase relevance, diversity, and inclusion in the NPS workplace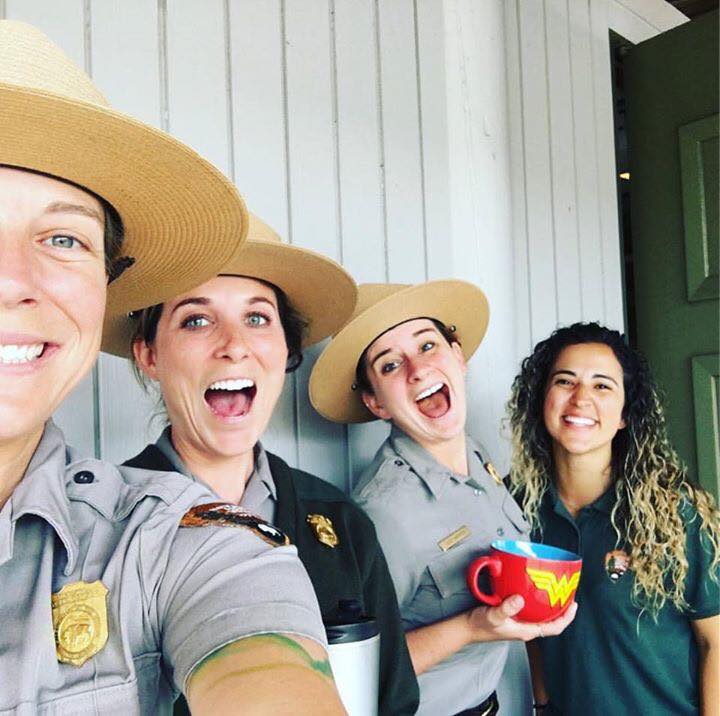 Nicole, pictured here in green, joining our team!
Our Mosaics intern, Nicole, is a recent graduate from University of California, Berkeley and holds a Bachelors of Science in Marine Science. This summer, Nicole will be developing and leading a Women in Science summer program called The EcoLogik Project. A unique fusion of ecology, nature, and technology, EcoLogik will connect young girls (ages 10-16) from under-represented communities across San Diego to the natural resources and science of the park. This multidisciplinary approach will foster a platform to make technology more accessible to students and inspire them to careers in STEM fields. EcoLogic participants will learn and incorporate technological advances and knowledge of the environment to collect natural resource data (citizen science), create 3D bio models, learn basic coding and programming, and more. The ultimate goal of the Ecologic program is to provide the tools and context to empower the 21st century of park stewards in meaningful and relevant ways.    
We are beyond excited for the work Nicole will be doing and welcome her to the Cabrillo Crew!
Follow Nicole's summer experiences here.